I have been working with real estate agents for the past two years and have never met a woman as determined, endearing or down to earth as the CEO of Hodges Real Estate, Carmel Kellett.
This businesswoman and mother of two has forged her way through several leadership positions at some of Australia's largest finance, construction and real estate franchises, exceeding growth projections by over 300%.
As Hodges first female CEO, Carmel joins the ranks of high profile female executives who are leading the way in property's diversity challenge.
According to a report by Ernst and Young, despite filling more than half non-leadership roles, women only hold a quarter of the industry's leadership positions.
Carmel confirms this imbalance saying "I've certainly been involved with a lot of companies and boards that are male driven. In fact, I don't recall having a female in a position above mine in the last 10 years."
When she looks back on her life, Carmel recognises that she is very fortunate to have had the upbringing and role models she did.
"My father was one of the most hard-working people I have ever met. He didn't do lazy. I don't think he had a sick day in his life, and that ethic and determination was something that was built into me from a young age."
"One of the things we tend to do as females is become super critical of our own abilities and judge ourselves very harshly. To be a leader in a business doesn't mean that you have to be perfect, it just means that you have to work hard and always have your mind focussed on solutions."
Every year Carmel has worked at Hodges, a new female director has been added to the franchise group, and that is something she is very proud of.
"I think one of the biggest deterrents for females in the industry is the perceived lack of work-life balance. I have two grown up boys at home. One is 21 and the other is 22 so I know exactly how painful the guilt of being a working mother can be."
"Both my boys have learnt how to cook their own dinners, wash their own clothes and make their own beds, creating an environment where everyone contributes to the household. Whilst I am a businesswoman, a wife and a mother, I am not a servant. I am not expected to be wonder woman and removing that pressure has helped me build a very balanced career."
Another way Carmel has learnt to protect her home life from the ravages of real estate, is not to talk about work when she gets home. 
"I have very clear lines between my work life and my home life and I'm really quite protective of not melding the two together. It gives me time to switch off and let's face it, everyone needs to recharge to give 100% in the office."
At the core of Hodges franchise is the ambition to give their customers more and Carmel believes this customer-centric approach, driven by technology will help real estate agents fulfil their mission.
"Technology continues to evolve and become more sophisticated. As a business owner, it is my job to look into the future and ensure that we are always on the forefront of new trends."
"As real estate professionals, we are people that need to manage relationships. If we leverage technology to help us engage and connect with our customers, it frees up time to make us more productive. Technology helps us effectively balance the demands of our professional and personal lives."
So what have I learnt from Carmel Kellett?
I learnt that as women, we are too hard on ourselves and that you don't have to be perfect to lead a team. I learnt that everyone needs time out to recharge and that using technology to automate time consuming tasks is a great way to achieve a healthy work-life balance.
We must always look to the future, embrace technology and focus on long-term goals if we are to fulfil our career ambitions.
I hope that when I look back at my career in 30 years' time, I can do so as proudly as Carmel can.
Check out more exclusive interviews in our 'Women in Real Estate' series here.
With multiple posts written weekly, there is something for everyone.
*By submitting your email, you consent to receive marketing materials from ActivePipe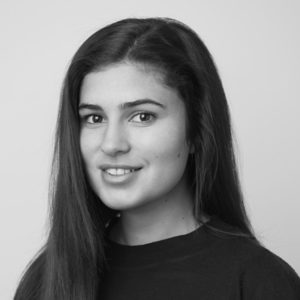 Alison Vella
Ali is an experienced copywriter with a passion for creative writing. She says writing great copy is about writing like you speak and can be found rambling at her desk like an absolute lunatic. Out of the office, Ali runs her own career and lifestyle blog and freelance writes for a number of online publications.