Warm calls are the best way to stand out amongst the competition in a property market that is becoming increasingly digital. Here are some techniques for effective warm calling that help you dominate the digital landscape
They say that every business is a tech business these days. As technology becomes more widespread, the line between tech companies and non-tech companies gets blurrier.
This means that the technologies which gave disruptors an edge stops becoming such a massive advantage when competitors catch up.
It's the same in any industry, even real estate. As the majority of agents move toward being tech enabled, the advantage that early adopters enjoyed offers less of an advantage.
Get Ahead by Building Personal Relationships
Just like in the good old days, building personal relationships is still the best way to get ahead for any agent, and getting a contact on the phone is still massively important.
What you don't want to do, however, is cold call. Cold calls frustrate contacts and add to your stress levels. Instead, you should be using data to find and call warm leads.
Ingredients for a Good warm Call
Because warms calls require a degree of knowledge, you need to have a bit more preparation.
It's good to draw on your prior dealings with a contact. Maybe you sold their property in the past? Maybe you only met them once at an OFI. Whatever the case, refer to your last point of contact to break the ice.
The problem here is you could have dozens, hundreds or even thousands of contacts in your CRM. You can't remember everything!
This is the part where you utilise data from your email campaigns, web leads, CRM, OFI, and any other data you may have gathered.
What you're trying to find is who are your most interactive contacts. Once you have those you want to gather:
A name (obviously)
Residential address
What properties they interact with
When you know these three things, the only thing left to figure out is how they all fit together.
How to Make a Good First Impression
Studies have shown that people form an opinion of another person within the first two seconds of a conversation, so a good first impression is everything.
When you call someone, it's a good idea to address them by name to establish trust. When you use contact's name, you trigger an emotional response making that don't experience when they hear other words.
You can also use your own name to create a connection. Mention your brand and office, and reference the last time you had contact. This gives the contact context, confirming that you aren't just a another telemarketer.
"Hi , this is Adam from Newtown Real Estate, I met you at that inspection on Main St last summer. How are you going?"
Without a prior relationship you can still get your foot in the door by being polite and human. If a contact is enthusiastic when they answer, be enthusiastic. If they are professional, play into that. Personality can't be automated, so it's a great way to get an advantage over the competition.
Show What You Know
You have established a conversation. The next step is to cross reference your data.
Do you have a property address? Are you 100 percent sure that this is their current address?
Unless you have spoken to this contact very recently, you can't be too sure. Ask your contact if they're still at the same address.
After you've done this check, you can start talking to a contact about your listings.
The properties you discuss will depend on your contact's individual behaviour (this is where your research from before comes in). You want to open by talking about the property they've clicked on most; their 'favourite property'.
If their favourite property is a sold property, then a person is likely to be self-appraising. This means you should talk about the great price you got for your vendor.
"Have you heard about the house on Property Street? We sold it for $20,000 above valuation."
Talking about a property in this way assures the contact that you could get a great price for them as well.
On the other hand, if the contact has been clicking on a for-sale property, mention that property and confirm that they're in the market.
"I've been getting a lot of interest in 4B Broad Street from potential investors. I just thought I'd call and let you know about this great opportunity."
Ask the Right Kind of Questions
Perhaps one of the most important things to do when you're calling people is to ask open ended questions. Open questions invite people to start talking, which is how you really catch leads and win sales.
Consider the different kinds of answers you get when you ask someone:
"Are you looking to sell?"
Compared to:
"What kind of properties have caught your eye lately."
The first question only requires a yes or no answer.
The second question, on the other hand, forces a person to think about the kind of properties they've been engaging with, then gets them talking about them.
What if a Call Doesn't Convert
If you don't get the response you want from a contact, don't be disheartened. It's almost impossible that every single call you make will end in a listing. That isn't the only reason you follow up on leads.
When you follow up on leads, you can make a sale, or you can get an appraisal, find a listing, garner interest.
Your contact might not be looking right now, but they might be looking soon, or they might have a friend who is looking.
Turn your contacts into connections. This is how you stay front of mind.
The road to success for any agent is paved with good connections.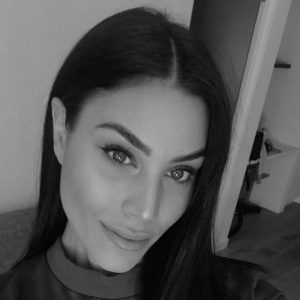 Mona Chebbou
Over the last 12 years, Mona Chebbou has dedicated every waking hour to developing herself both personally and professionally. As ActivePipe Head of Sales and Success, Mona is motivated by the idea of connecting people with solutions that truly enhance their lives. She has a deep passion for health and fitness, which has taught her strength, consistency, resilience and perseverance. For Mona, success is the success of her team and the opportunity to be a positive role model for generations of women to come.