Never miss an opportunity
Join the tens of thousands of real estate professionals already using ActivePipe to maximise their lead conversion and amplify their reach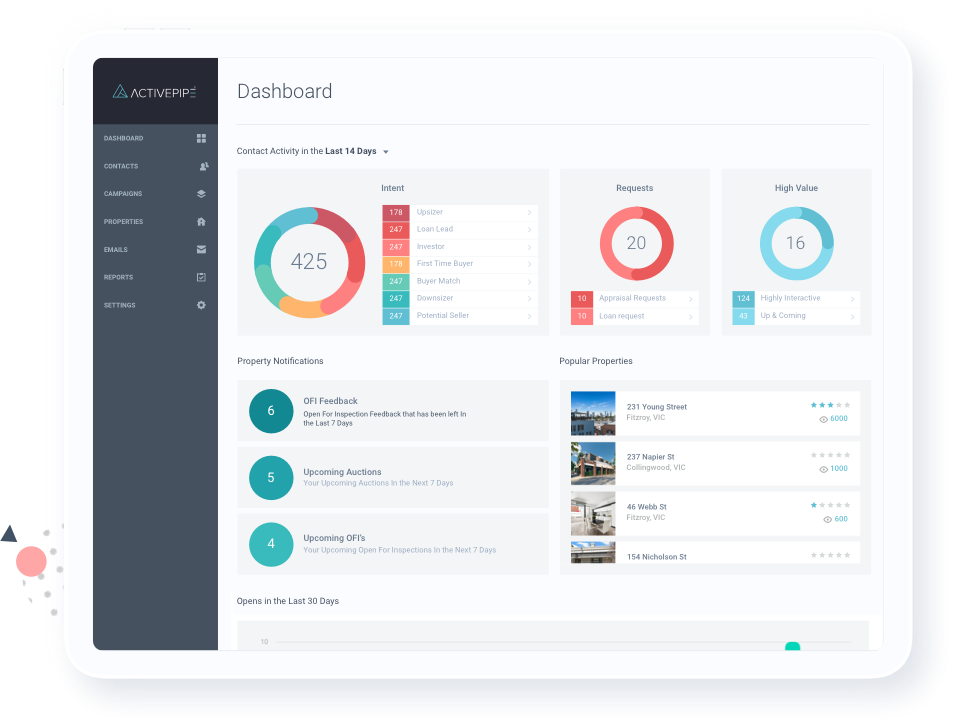 We work with some amazing brands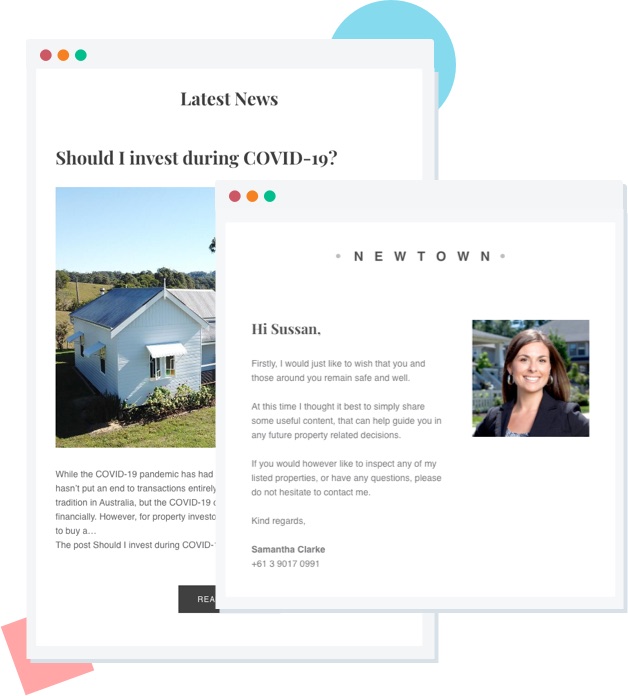 Be the expert
Keep your community informed with integrated streams of expert content and property data. Let email automation nurture your clients and unlock the engagement opportunities hidden in your database.
Book A Demo
Guess less, sell more
Top agents respond to 100% of their leads in under 100 mins. ActivePipe makes that easy by identifying the high value prospects that are ready to buy or sell right now. Get leads delivered straight to your inbox and take the guesswork out of prospecting.
Book A Demo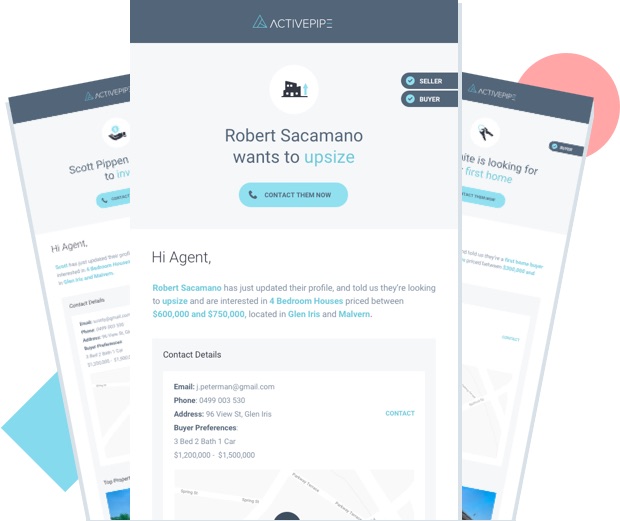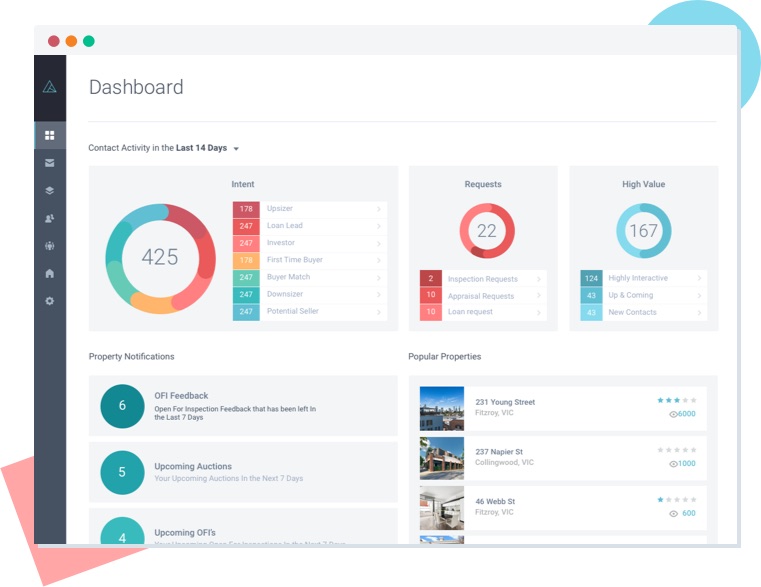 Make every call warm
Anticipate your client's needs before you even pick up the phone. Your ActivePipe dashboard uses innovative analytics to arm you with the insights you need to have informed conversations. We do the research so you don't have to.
Book A Demo
Don't just take our word for it...
You know your product is special when your customers become advocates. Have a read of what some of our customers are saying about ActivePipe.
VIEW ALL CASE STUDIES