For those interested in promoting their real estate business online, Facebook is one such platform that offers opportunities for companies and private entrepreneurs looking to attract new leads and build awareness in their professional network.
In this short guide we will unveil some tactics and strategies of launching successful Facebook ad campaigns.
Why use Facebook for real estate marketing?
Facebook is an international content platform that has nearly 3 million active users. Being the most popular social media worldwide, it provides a wide array of opportunities to businesses looking to target their audiences online through written, visual and video content.
If you're not already playing in this space, then adding a business FB profile is the fundamental step towards gaining the necessary exposure, building brand awareness, attracting new clients and finding new partners. Follow our tips to get the most out of this platform!
Set Up a Separate FB Page
Some agents choose to post listings and real estate properties on their personal page. However, we do not recommend this approach as it violates Facebook Terms of Service, which will negatively impact your marketing efforts. Save this activity for your business profile.
By ensuring you differentiate between personal and professional accounts, you allow your audience to focus on the content they'd like to see and make it easier for them to connect with you or your company.
Pinpoint Your Prospects
Before setting up an ad campaign, you'll have to define your target audience. You can do it in a variety of ways. While some agents prefer doing research online, others conduct surveys to source data from their existing clients to find common patterns.
Once you have an Ideal Customer Profile, you can use a wide range of Facebook filters to set up your targeting, such as:
Location. You can analyze your past customers to define regions your audience might want to move and target your ads at a specific location. Use zip codes or specific radius to enhance your targeting.
Age. An 18-year-old is less likely to buy a property than a middle-aged entrepreneur. To use your resources wisely, ensure your ads are not shown to the audience most likely to resonate with your message.
Groups and Interests. Facebook has lots of groups for investors and customers looking for new properties. Use this targeting to show your campaigns to interested clients.

Here are just a few examples of real estate groups in Facebook you can make use of:

Home Ownership Status. Want to target renters or first-time buyers? Use this filter to target customers who are looking for a new property. You can use insights from your research to create new audiences and ad campaigns.
Income Level. This is one of the most effective ways to narrow your audience. For instance, showing luxury estates to high-income users will ensure you provide them with relevant ads and avoid wasting their time.
Write Informative Ad Copy
When people look for a property, they expect to see essential information in a post, such as:
The region where the estate is located
The number of bedrooms
Property price
Property taxes
The number of square meters
Additional features or benefits not available to view online
Ensure your ad copy is well-written, easy-to-read, and structured so that your audience can scan the text and quickly grasp essential information about the property.
Create Visuals For Your Ads
Setting up the right target audience and writing a killer ad copy is vital. But your ad campaign will fail if you do not complement it with stunning visuals.
Ensure your Facebook ads are accompanied by high-resolution images of every aspect of the property or service being advertised. Provide your potential customers with the right feel and look of the property, which will encourage them to leave a viewing request.
You can also take advantage of carousel ads to show multiple rooms within a single property or several properties, which can increase your chances of generating leads.
Final Words
We covered the basics of Facebook marketing for real estate businesses. Set up your business account, fill out the information about your services, define your target audience, and get started! Equipped with the core strategies, you can bring in new customers and gain exposure for your brand.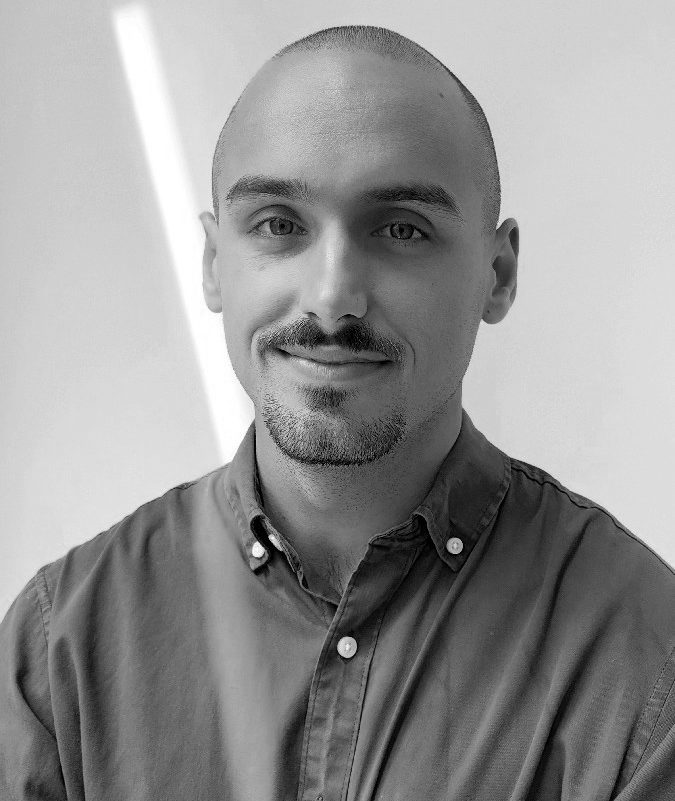 Harry Marsden
Harry leads the marketing team in Australia and New Zealand. Harry has worked in digital marketing for B2B tech companies for 7 years and has a strong focus on building scalable growth. He believes a deep understanding of the customer should be at the core of any marketing strategy. When not in the office you can find Harry rolling around on the Brazilian Jiu Jitsu mats.