Gary Keller, co-founder and CEO of Keller Williams Realty recently published a letter to agents in Inman News. It addressed the rising uncertainty among real estate agents given the current global crisis and how best to approach their work given the shifting market.
Doubling down on leads
What Keller says here, is that without a doubt it is going to take a greater number of total leads to achieve your goals and also take much more effort to find those leads. This is the current reality for most agents, however there is another aspect to this other than lead generation.
Not every lead you find will be willing to transact this instant, however in 2-3 months time when this all hopefully blows over, they'll likely be active in the property market again. It's essential for agents to ensure that in this current period they maintain continuous contact with past, present & future leads, nurturing and building a pipeline of opportunities that will grow or maintain their business.
Leading into the market of the moment
The key to success is understanding the market of the day.
"The market will show you where you need to pivot. Every shift leaves an opening. A reason to stay in the market. Every problem eventually presents a solution. A way to help someone when they need it most. Today isn't yesterday, and tomorrow isn't determined. When the desire to do more comes from a place that's bigger than ourselves, anything is possible. Potential can become reality. When we pivot, we help others pivot, and together we all have the opportunity to achieve more." – Gary Keller
Up until this moment the real estate industry was slowly but steadily adopting technology that would enable agent success long into the future. What we've seen in just a couple of weeks is a sharp increase in that adoption, arising from the need to adjust to the requirements of social distancing and new government regulations.
The majority (49.97%) of agents are looking for innovative tech solutions to best serve their clients in this remote working environment.
So what does this all mean?
With millions already out of work, and millions more likely to follow, NO sector of our economy and/or community is unaffected by this pandemic. But it WILL pass, and life will progressively get back to normal. Our collective responsibility to our families and ourselves is to ensure that we get through this together and are fit and ready for the recovery.
To put some light at the end of the tunnel, the following is a graph showing the rebound of China's property market post lockdown.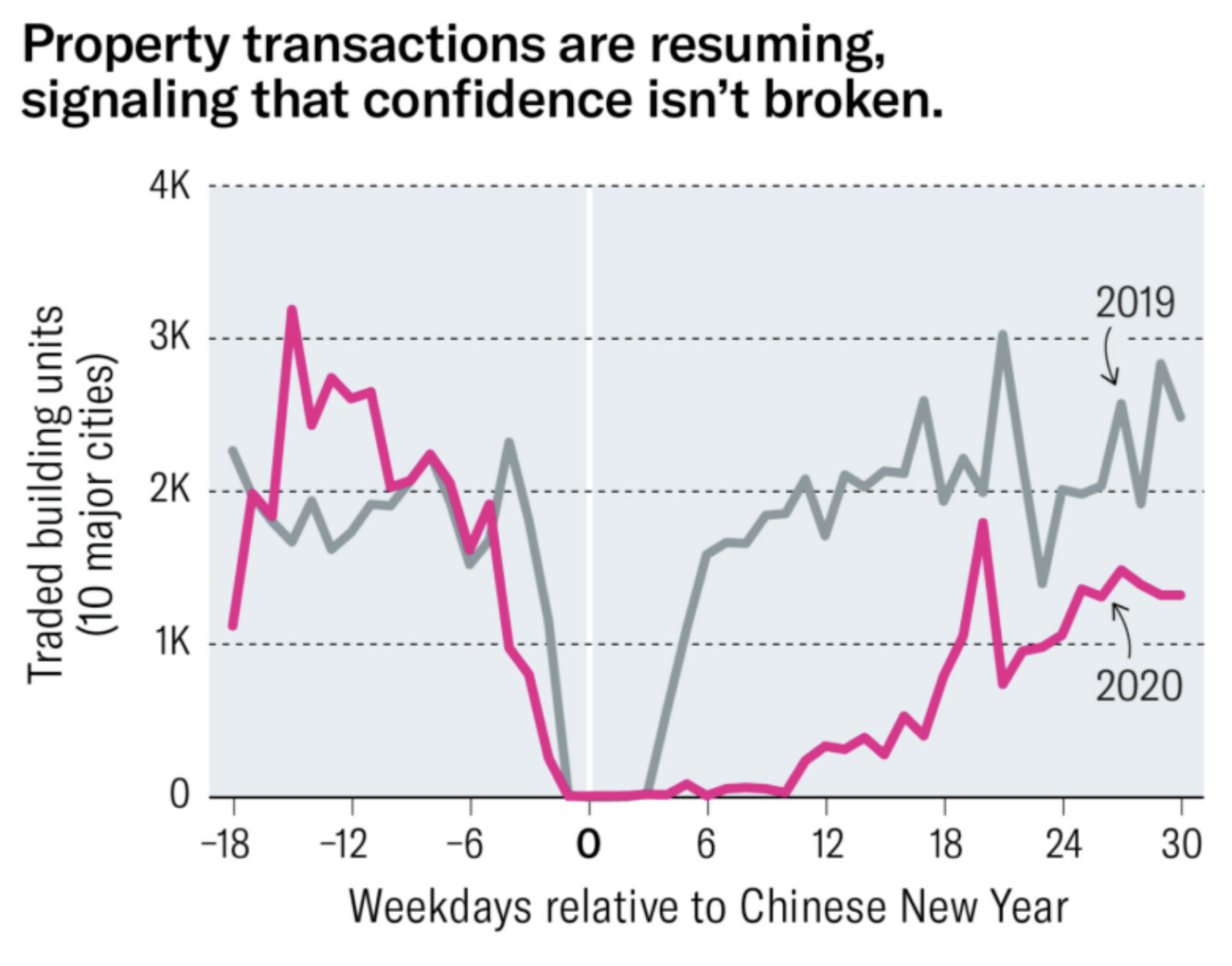 There is no doubt that listings will surge once we get back to normal however, the lingering doubts brought upon by social distancing are likely to manifest in a much stronger desire from consumers for digital communications before any physical interactions with people or properties.
Agents should use this period to implement the digital tools that will be demanded both during and once this situation passes. Implement now, and use the time to fully understand the power of these tools and the amplification of reach as well as productivity that they can help drive across your business – there will be so much demand post-recovery that without these tools agents will struggle to maximise opportunities.
In response to the changes happening across the real estate industry due to COVID-19 we've also put together an agent response plan. Read it here.
We also recently published a white paper, aimed at guiding you on choosing the right digital marketing tools that will generate the greatest ROI for your business. Download it here.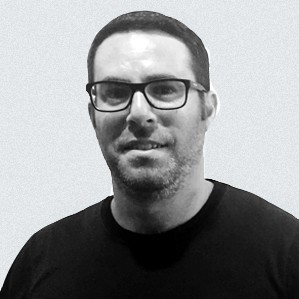 Mike Feller
Mike started his career playing soccer for the US National Team. This athletic background fuels his competitive spirit and motivated him to go back to school, get his MBA and take on the business world. Mike has worked in high level leadership roles across tech, startup and consumer products and loves being involved in the early stages of a business' development.