Not very many agents or administrators, if any, are aware of the full potential in marketing automation available to them in the real estate space.
When the term "email automation" is mentioned in conversation, most administrators point out that they have access to software that enables them to send out an email next week that will repeat the week after.
"…We create the one email and that goes out week after week. It's set and forget."
That isn't really automation though, is it? That's repetition at best, and the sole cause of all the spam that we see in our industry. Whose clients are yearning to see the same email spammed to them week after week? Certainly not our clients.
Worldwide, email is still considered to be one of the best means of connection — if it's done right. If though, you are sending the same benign list of "fresh stock" each week, do so at your own risk — and pay the price. You'll end up with a diminishing email database full of buyers, sellers and investors who are disconnected from you and uninterested in your content.
Let's Talk About Genuine Automation

Did you know that ActivePipe listens to your clients preferences and can subsequently refine the information being sent to them, based on their needs?
Each week, we are sending millions of emails that are completely tailored to the individual receiving them, based on price, configuration, location and property type: For Sale or Sold, based on the client's intentions. This means the relevance score is up, and the likelihood of unsubscription is down.
We can also tag and re-tag clients based on their behaviours and needs, which can, in fact, pivot and continue to tailor the content and journey those clients are on. This means that they are getting the right information, based entirely on their genuine needs.
Genuine automation means intuitive, thoughtful and targeted communications. The polar opposite of spam.
When working with some of the worlds biggest brands and boutique agencies we have taken notes on what is available and what is missing and we developed ActivePipe ENTERPRISE as the solution.
Enterprise enables you to set and forget certain journeys, based on your client's behaviours that align them with the journey that suits their needs. For instance, an investor could quite comfortably and happily be contacted ten or twelve times a year, as long as the information is relevant to their investment needs.
Likewise, first home buyers are absolutely busting for the right information that enables them to buy the property they're looking for, as well as guidance around finance and the real estate market. All of which can be catered for automatically, as long as that's the journey they're on.
Many agents address the investor in this scenario with the first home buyer, in the same email. As this continues, week after week, it's no wonder that the industry has ended up where it is. Week after week of repetition. Inboxes full of spam.
If you want to learn how genuine automation can transform the way you communicate with your customers, book in for a chat here.
Like What You See?
Follow us on Facebook and LinkedIn for more expert advice on how to improve your business, straight to your newsfeed.
With multiple posts written weekly, there is something for everyone.
*By submitting your email, you consent to receive marketing materials from ActivePipe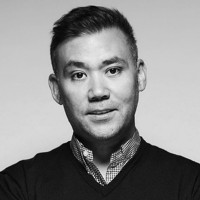 David Choi
As a highly qualified senior executive with over 15 years in corporate and business development, marketing and strategy, David brings a whole lot of passion, experience and expertise to his role as CCO. When he's not planning for ActivePipe's global expansion (takeover), David loves nothing more than going for a cheeky burger run with the team.