There's so much noise around social media and its lead generation capabilities that you'd be forgiven for thinking the medium has overtaken email as the ultimate online marketing channel for real estate agents.
From Facebook to LinkedIn and beyond, there's an expectation to pimp your product across all platforms, at all times, leaving the more traditional efforts of email marketing billowing in the dust behind you like a rogue tumbleweed.
For those of us in the industry, following these trends and analysing the data is essential for our development, and my marketing team have spent hours trawling the numbers in an attempt to discover which marketing channel reigns supreme.
What we've discovered is that despite the hype around social media, when it comes to converting and nurturing leads, email comes out on top time and time again. This could really throw a spanner in the works for the agents who are progressively looking to social as the backbone of their marketing plans.
Do Your (Number) Crunches
The data coming out of leading technology market research firm Radicati speaks of the superior organic reach that email provides compared to social. They've discovered that an email is 5x more likely to be seen than an advertising message delivered via Facebook and that 98% of top rating agents in the US (earners over USD $100,000) tout email as the best real estate marketing channel for converting leads.
These are some mind-blowing figures which are backed up by research coming out of The Digital Marketing Association, who've found that email has a whopping 66% conversion rate – far higher than social and direct marketing.
In the Mix
One should never disregard social media as part of a holistic marketing mix. It's an excellent and well documented way to showcase your personality and create an environment of trust with your contacts. What I'm saying is that it might be time to start refocusing your efforts back into email – a medium which transcends the mere realm of ROI and truly engages the more than 4.5 billion email accounts out there patiently waiting for your delivery.
Let's Convert
So how can a pragmatic agent use this information to their advantage? It might sound like a corny analogy but you should think of email as the engine of your car, fuelling the rest of the mechanics along your road to success. Let email power the rest of your channels and not only will your lead conversion rates increase but you'll be engaging the existing leads in your database who don't necessarily have visibility of your social presence.
Use It or Lose It
Speak to a professional about how to make email work for you. Just because the data tells us that it's is a winner doesn't mean you can bang out any old thing and expect to be crowned Agent of the Year.
From punchy subject lines and CTAs to whether or not your emails are intuitively automated or audience segmented, there are plenty of variables that will affect the success of your campaign.
Get it right though and you'll be left with no doubt that email is still the king of real estate.
Like What You See?
Want to know more about how email automation can supercharge your business? Get in touch with ActivePipe today, and don't forget to follow us on Facebook and LinkedIn for all the latest in email marketing news and musings.
With multiple posts written weekly, there is something for everyone.
*By submitting your email, you consent to receive marketing materials from ActivePipe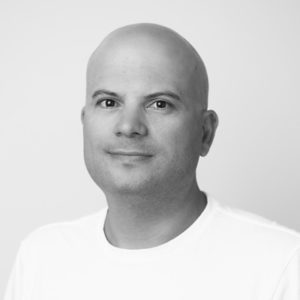 Ashley Farrugia
Ash began his career as a motor mechanic and converted an LP gas fitting business into a national franchise. He is now co-founder and CEO of ActivePipe – a marketing automation and data discovery platform for real estate. He attributes his success to taking risks, making decisions quickly and having faith in the people he employs. When he isn't busy building a global company, Ash enjoys fishing, camping and flying aeroplanes.