First home buyers are typically not the first group of prospects that light up an agent's eyes. In fact, agents will often roll their eyes and shun calls, emails and inspections with first home buyers until they are actually registering to bid and waving cash around the auction floor.
This lethargy from agents won't win a 5-star rating.
Sure, I get it – FHB's take some additional loving. They ask more questions, take more time and often walk up to the edge of several deals before they put in an offer. The process of guiding them down the path to a new home takes up precious minutes, hours and days for a busy agent.
The high performing agents have a better deal because they might delegate FHB relations to their leverage agents or a rookie, freeing themselves up for the faster moving clients. In the end – FHB's are still not getting the attention that they need.
I found out early, that being a long-term player in real estate was about having some foresight and patience. However, when it came to recognising the value of building relationships with FHB's – it even took me awhile to catch on.
In 2008 and 2010 I sold around 90 residential properties. Around fifteen of those were first time sellers that had bought in previous years. I recall selling maybe five of those people their first homes, the rest had met me when they were shopping but purchased through other agents.
Let's talk about first impressions, and how a simple, "how can I help" attitude can win you listings.
I had a "FHB pack" that I would keep with me wherever I went. I had almost as many of these in my boot as I did pre-filled listing agreements.
I knew that every time I ran into a FHB they would have a bunch of questions about deposits, bidding, local planning laws, how to make an offer – you name it. If I showed some FHB's a smile and a welcoming ear they would bail me up and ask 1000 questions, which would eat up all my time and capacity.
So what did I do? I gave them all the answers before they asked.
If someone walked into an OFI or through the front door of the office and nervously said, "we are shopping for our first home," I would smile and say take a seat – "I have just what you need." I could turn a 45 minute question-a-thon into a pleasant five-minute chat and grab their details, check their financial status and prioritise a follow-up accordingly.
The FHB's would walk out the door with a folder full of information that answered all their questions, as well as give them info sheets on inspections, process, checklists, recent market info and borrowing.
I had a canned email ready to go with some additional links that I would send later that day. It was tied to my details and a promise to answer any of their questions by email – even if they were considering a property for sale with another agent.
This meant that I was their advocate. I knew that the other agent would shirk the follow-up and that I would be the only one helping. Best case scenario, I would list the perfect home for them and wallah, deal done!  Worst case, they would buy through another agent and I would call and congratulate them and send a welcome present when they moved in. Most of the time, other agents were not even meeting them at the property to hand over the keys, yet I had built a client for life, with respectively little effort.
Over the following months and years, I would call and ask how they were settling in, check-in when neighbouring properties came to market or sold and say, "Hey Sam, did you know that Number 9 just sold for almost 50k more than your purchase price! Prices are moving". Again, the agent that had sold them the home had long forgotten who they are.
Three or four years down the line, guess what? That newlywed couple are expecting a baby and need an extra room. Or perhaps she's been promoted and can afford a larger block with room for a dog. Or maybe he's taken a job as a teacher and they are moving to the city.
For all the standard reasons, first home buyers become first home sellers – and who do you think they'll call when they're ready to list their property?
Don't overlook the chance to win a listing down the line by dismissing first home buyers – eventually they all sell. Position yourself with a good first impression and a little TLC and soon enough, 20% of your incoming pipeline will take care of itself.
Want to uncover the first home buyers in your database? Get in touch with Ben here.
Like what you see? Join the thousands of agents following ActivePipe on Facebook and LinkedIn.
With multiple posts written weekly, there is something for everyone.
*By submitting your email, you consent to receive marketing materials from ActivePipe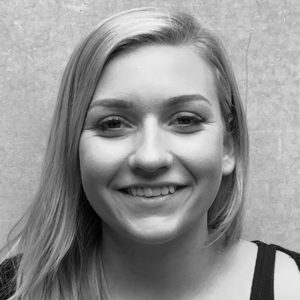 Ebany McLees
After years working the field as a real estate agent, Ebany joined the ActivePipe team as Client Success Manager. Her behind the scenes knowledge of the industry combined with a natural training ability makes her much loved by clients and colleagues alike. As ActivePipe's 'can-do' girl, Ebany is always up for a challenge and says her clients can call her any time of the day.