Staying front of mind is one of the most important issues an agent must address in their quest to grow market share and nurture leads. It's also one of the most difficult things to keep on top of.
There is a lot of white noise coming from other agents in the marketplace and prospective sellers often have to go through letterboxes full of rubbish before they'll see any of your material. This is where being relevant comes into play. If you're delivering value; the right information, to the right people, at the right time, they're going to be more inclined to choose you to list their property.
LBDs, cold calls, door knocks – they are all useful for the average agent but unless your value proposition is relevant and cuts through the clutter, you risk getting lost.
Relevance is the currency of 2020.
To help you win the battle of delivering personable and meaningful communications, I've put together some simple tips on how to rise above the clutter and be the agent they can't wait to call.
Get the Conversation Flowing
If a contact is thinking about buying or selling, knowing what is happening in the market will always be relevant. Never shy away from sharing news on forthcoming auctions and recent record sales, they are fail safe topics that never go out of fashion. Bonus points if you're the first agent in your farm area to deliver that information –  well done, you've just made yourself the 'go to guy' for market insights!
Once you've identified which of your contacts are sellers, it's over to you to nurture them with the right content as they move towards putting their house on the market.
A great way to find out the intentions of your prospective clients is to survey them when they first make an enquiry. This is easier said than done, so leveraging the right technology to help you will go a long way in helping you serve your clients' needs (more on this later).
Time to Streamline
Now you know what your clients' intentions are, the challenge is in delivering them the right messages. The upsizers and downsizers will likely want to know everything they can about preparing to sell and getting the best price. The investors will be impressed by tips on sustainable and low effort investment information and of course, first home buyers will need to know absolutely everything.
How Do I Manage All These Messages?
How can an agent stay relevant in each one of their relationships and transaction opportunities when at the end of the day, they're only human and can't be everything, to everyone, at all times?
I've come up with a simple trick.
It's the art of the 'two main personas' and it's the easiest way to address the needs of your contacts and keep you front of mind.
Persona One: The Friendly Professional
The first persona is that of the personable and approachable professional that is always on hand to help.
Social media is your greatest asset here. It's the perfect tool for positioning your fun and friendly personality. Use it to organise an event such as a get-together where people from the community can join you in an informal setting and ask you all their questions on the market. This is a great way to build rapport and get to know people without pressure.
Persona Two: The Market Analyst
The second persona is that of the market analyst. Someone who is dependable and knows the facts and figures that will guide the selling experience. It's someone who can address the seller's needs specifically and who can provide intuitive market intelligence.

This is where ActivePipe can really play a role in remaining front of mind. Because it's monitoring your clients real-time intentions it will activate the right emails, at the right time, to give them the right information to make a decision. All of this can be done automatically on your behalf, building your brand image as the professional your clients need to know.
The Takeaway
At the end of the day, staying front of mind is a 'forever battle' for agents but it doesn't have to be the thorn in your side. So long that you always focus on being relevant and you keep the art of the 'two main personas' in mind, you'll always have something important to say, to the people who want to hear it.
Like What You See?
To learn more about how ActivePipe can place you front of mind in your contacts, book a free demo today.
Want expert advice straight to your newsfeed? Follow us on Facebook and LinkedIn
With multiple posts written weekly, there is something for everyone.
*By submitting your email, you consent to receive marketing materials from ActivePipe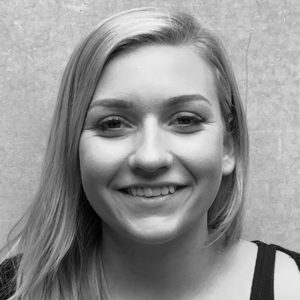 Ebany McLees
After years working the field as a real estate agent, Ebany joined the ActivePipe team as Client Success Manager. Her behind the scenes knowledge of the industry combined with a natural training ability makes her much loved by clients and colleagues alike. As ActivePipe's 'can-do' girl, Ebany is always up for a challenge and says her clients can call her any time of the day.