As an agent, it often feels like there aren't enough hours in your day to chase listings, so how on earth are you going to find time to do training; an exercise that doesn't provide any immediate returns?
Many ActivePipe employees were once agents themselves, so we know what it's like to be strapped for time. We want you to be in the field as much as possible whilst still getting training that will put money in your pocket and make you more efficient in the long run. As a result, we have developed the ActivePipe Webinar Series, a training program that's convenient for busy agents just like you.
All our webinars run between 10 and 30 minutes, so you can watch them when you have a spare moment later in the week!  
Here's what you'll gain just by tuning in.
Industry training
There are a number of different people in your office and each of them is at a very different stage in their career. As a result, their skillsets are as varied as their personalities, so you can't expect them to have the same level of knowledge and provide the same service across the business. Through our webinars, new agents will not only learn about the ActivePipe system, but will gain valuable real estate tips and tricks as well. They'll learn to use call lists to land their first listing, while your more experienced agents can scrub up on their prior training and find opportunities in their existing database.  
Start conversations
Discussing what everyone got out of the ActivePipe webinar at your morning sales meeting will motivate your team to be more innovative, proactive and creative in how they approach the day. Sure, they've been making sales in the past, but how can they start making more? Our webinars have lots of industry tips that show you how to target the right people, at the right time to generate more sales. It's a great morale booster.
Cost effective
Where else can you find personal development training from an award-winning company that doesn't cost a cent? You don't even have to leave the office, so what do you have to lose?
Branding
Many of your staff won't have a communications background so they won't fully understand the concept of marketing and brand consistency. If they watch a 10 minute webinar and complete their training, you'll find that touch points with your customers are more professional and better received.
Efficiency
Once your agents learn how to read their email reports, they will get a picture of what their contacts really want. We'll show them how to focus on people who are active in the market, which will help them turn buyers into life-long customers. You'll learn where the gold is, so all you have to do is dig.
At the end of the day, continuous learning is essential for real estate agents to thrive in their career. ActivePipe webinars are a free training tool that will help your staff find new ways to identify leads in their existing database making them far more efficient in the long term.
Check out our webinars  today, so that your agents have the best opportunity to succeed.
With multiple posts written weekly, there is something for everyone.
*By submitting your email, you consent to receive marketing materials from ActivePipe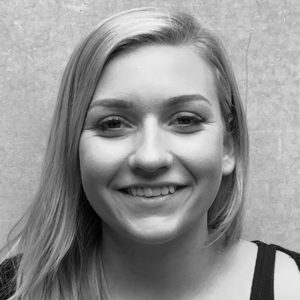 Ebany McLees
After years working the field as a real estate agent, Ebany joined the ActivePipe team as Client Success Manager. Her behind the scenes knowledge of the industry combined with a natural training ability makes her much loved by clients and colleagues alike. As ActivePipe's 'can-do' girl, Ebany is always up for a challenge and says her clients can call her any time of the day.