Content marketing is the new marketing.
Getting on your soapbox and boasting about your past sales isn't going to win hearts so it's time for real estate agents to take a new approach to their online marketing. They should focus on creating content that provides value rather than always focussing on a hard sell.
Imagine if you were a first home buyer reading an article about the mortgage process or an investor who stumbled across a Facebook post about the hottest new rental suburbs to look out for in 2018. Don't you think you'd be intrigued and want to know who the expert behind the wisdom is? Each of these pieces of content will be tied to your name, face and a strong call-to-action that will position you as the perfect person to buy or sell their home.
The proof is in the pudding.
According to industry experts, content marketing generates three times as many leads as other outbound forms of marketing and has a conversion rate that is six times as high.
Here are five benefits you will gain if you put some time aside to write content each week (we've even thrown in a couple of tips to get you started).
Content Creates Awareness
There are hundreds of real estate agents working your farm area and potential customers don't have the time to contact each of them individually. They rely on a quick Google search to see who is out there selling properties and getting involved in the community. The easiest way to get in front of the masses is to have a strong digital presence. This doesn't mean a thumbnail sized photo of your face at the bottom of your office's website, it means having as many online marketing initiatives as you can. Facebook ads, EDMs and blogs are a great place to start. People in the market will come across your digital collateral in their search for an agent and will be impressed by your local knowledge and proactiveness. You are showing them you can market yourself, which gives them confidence in your ability to market their property.
Content Builds Trust
Sharing insights from the property market will prove that you care about your customers and genuinely want them to succeed. This abolishes the stigma of self serving agents who are only interested in their commission cheques. By giving tips on preparing a house for impressive OFIs or how to beat your reserve on auction day, you are positioning yourself as a go-to-guy for all property related information. You will become a trusted advisor and friend, building long-term relationships that will lead to sales down the track.
Content Encourages Engagement
One of the best things about social media is the way interlinking networks increase your reach. If a person is interested in an 'event' you create on Facebook or likes one of the blog posts you share, their list of friends will see the interaction. This will get you in front of hundreds of potential leads, which can be exponential. A ripple effect is created where friends of friends are encouraged to engage and these are people who would have never come across you if you were still relying on letterbox drops and cold calls.
Improved SEO
Once you start playing with different content strategies and find something that works well, you'll start noticing that your search engine rank improves. This means if someone Googles "Brisbane Investment Properties" they'll be directed to a blog you wrote about "Queensland's Hottest Suburbs For Rental Returns". Add a great supporting image and strong CTA and chances are you'll have a voicemail or email in your inbox in minutes. Your content has effectively done your marketing for you.
Improved prospect quality
You'll be amazed by how easily you can see who is interacting with your social posts and what they are looking for. If one of your contacts tags a friend in a blog you've written about the best suburbs for first home buyers, it's safe to assume that they are on the hunt for their first home. What a perfect touch point for you to reach out and send an inbox message offering your services. Not only will your prospects be of a higher quality, you'll know exactly what to say to get the conversation going.
In conclusion…
Content marketing is a cheap and effective way to generate and nurture leads while positioning yourself as a thought leader that your community trusts.
It's all about putting yourself in the mind of your customer and thinking about what will be relevant, engaging and valuable in their property journey.  
Don't be scared to have a little fun with it. Let your personality shine through and don't forget to choose engaging images that grabs attention.
It's easier than you think.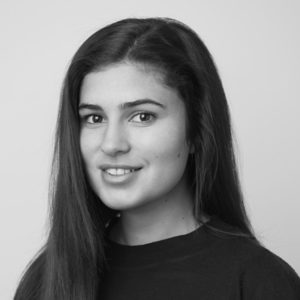 Alison Vella
Ali is an experienced copywriter with a passion for creative writing. She says writing great copy is about writing like you speak and can be found rambling at her desk like an absolute lunatic. Out of the office, Ali runs her own career and lifestyle blog and freelance writes for a number of online publications.