Yawn…
Another day, another inconvenient meeting scheduled. You have a thousand things to do but you're stuck in the office as your colleagues go around the table telling each other what they have on their to-do lists.
Your mind wanders as you question whether any of this will make a difference to your commission. Would you miss out on anything if you slipped out early and went down the road for a sneaky caffeine hit?  
I doubt it….
What if I told you that with no extra effort ActivePipe could shorten your sales meetings, provide relevant content and fatten your commission cheque at the end of each month?   
If you've been part of the ActivePipe family for a while now, you'll know the platform works by communicating with your database on a regular basis. It sends automated property emails that invite interaction without an agent needing to lift a finger.
That's great but do you ever pay close attention to what your customer's interactions are saying about their real estate interests?
There is way more to ActivePipe then simple email automation. We've got data that will turn your meetings from drab time-wasters to seriously efficient motivators. All you have to do is follow these simple tips:
Pay Attention to Your Dash
Let's start with your ActivePipe dashboard. Think of this as the Ferrari of property reports. At a glance you can see who's been interacting with your listings the most, these are known as your 'high value contacts'. You can also check out your 'up and coming contacts' and your 'most popular properties'. Take note of these stats before you come into your staff meetings and you'll know exactly who you should be calling and what properties you should pitch.
Discuss Reports at Every Meeting  
Now that you know who's clicking on what, it's time to check out your individual campaign reports. This will tell you exactly who's opened your emails and what links they've been interacting with. This is a ready made piping hot call list! It's been handed to you by the real estate gods, all you have to do is make the call.
Organise Follow Ups
When a new contact enters your database, they are sent a survey that asks them about their real estate intentions. You'd be a fool to let this opportunity slip by. They are taking time out of their day to answer personal questions which you can then use as a conversation starter. These are the easiest calls you are going to make. No more cold calling for you!
Preparation is a Dirty Word
The best part of all this is how simple and fast it is to access such game changing information. By adding a few ActivePipe dashboard clicks to your pre-meeting routine, you'll not only save time but you'll also set yourself up for a kick-ass, money making day!
With multiple posts written weekly, there is something for everyone.
*By submitting your email, you consent to receive marketing materials from ActivePipe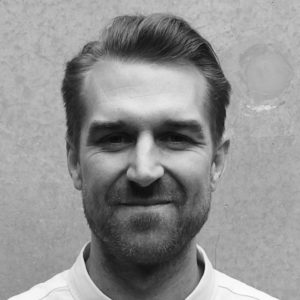 Henry Osborne
With ten years experience in the design and technology industries, Henry knows it takes creativity and focus to get the best possible outcome for his clients. In his role as Head of Platform Solutions, Henry loves combining his passion for people with a second-to-none knowledge of all things ActivePipe.