The whole point of marketing is to get the right message in front of the right person, at the right time. This concept is the same across all industries regardless of whether you are selling a product, a property or your services as a real estate agent.
How do you know who the right person is and more importantly, how do you know what to say to that person once you find them?
Since the caveman days, marketing professionals have known a simple trick. A way to clearly define who they are talking to, so they know exactly what to say when the time comes to sell.
It's called a buyer persona.
What are buyer personas?
Buyer personas are fictional characters you create to represent key customer groups in your target market. We all like to think of ourselves as individuals but like it or not, we fall into clear categories based on our likes, lifestyles and demographics. This fundamentally shapes what we are looking for when we buy a property. As a real estate agent it's in your best interest to know exactly what these groups want so you can put the right message in front of them at the right time.
For example there's Successful Suzie who drives a Range Rover, wears Louis Vuitton and is looking for her second investment property with her husband, Super Successful Steve. Her needs will be very different to Family Man Freddie who is expecting his third child and needs to move from the inner-city to a big block in the suburbs with plenty of storage space and a garage.  
Why is developing buyer personas so important?
Creating vendor personas will give you an insider perspective of your client's motivations. You'll know exactly what they need, resulting in better relationships and listing results.
Having an easy-to-go-to reference list of personas will make your marketing easier because you'll have a 'cheat sheet' that you can easily access and refer to. Developing buyer personas will allow you to:
Have meaningful conversations with your customers
Know what each persona is looking for so you can service them more effectively
Learn people's pain points, beliefs and aspirations so you can address their concerns
Simplify your sales process by eliminating guesswork and getting straight to the point
Where do I start?
The biggest mistake you can make is trying to come up with a huge list of personas and getting yourself confused. Begin with four key market segments; first home buyers, upsizers, downsizers and investors.
Remember Successful Suzie? She is your classic investor so she'll be looking for a hot rental suburb which guarantees great returns. Her friend Family Man Freddie is the typical upsizer looking for a sensible purchase close to schools, parks and shops.
Can you see how these buyers need to be approached differently?
The other two personas to kick off with are Retired Robbie as your downsizer and Newlywed Natalie as your first home buyer. Retired Robbie is looking for a sea change so he can spend time fishing with the grandkids and get back to nature after 40 years in the suburbs. Newlywed Natalie has a comfortable job in accounting and a bun in the oven so is finally ready to take the plunge and enter the property market. She'll need a little more guidance.
Understanding the psyche of each of your personas will help you nurture them through each stage of the property buying journey. You'll be able to put the right properties in front of the right people and with these insights you'll know exactly how to sell it to them. Don't overlook this crucial component of your marketing plan. It's the key to your success!
ActivePipe uses behavioural analytics to identify upsizers, downsizer, investors and first home buyers so you can easily match your buyer persona to these buying intentions.
To have a chat to someone from the ActivePipe team about how you can make the best out of your real estate marketing, click this link.
With multiple posts written weekly, there is something for everyone.
*By submitting your email, you consent to receive marketing materials from ActivePipe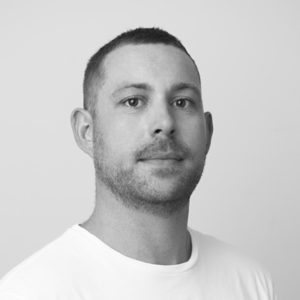 Nick Jeffrey
Nick is an accomplished Advertising and Marketing leader, with close to 10 years experience managing integrated campaigns for some of Australia and New Zealand's largest companies. A numbers guy, Nick believes data-insight is the key to implementing marketing strategies that service customers, build relationships and drive sales.