This is the first of a four-part series designed to take you from understanding the basics of email marketing, to being a complete pro. We'll be hosting one webinar every Tuesday for the next four weeks!
Getting started with email marketing is easy when you break the steps down and approach each of them systematically. Read our blog on it here.
In this webinar, we'll be looking at a winning formula to get you started and creating great email campaigns from day one.
Q&A
Is there tutorial videos available on the website?
Yes, we have plenty of tutorial videos available. You can find them in our Webinars section on the website and even more in our Knowledge Base.
Audience v tags – what is the advantage of creating an audience as opposed to just adding a tag to them?
A tag is a static "label" that can be added to, or removed from a contact.
An audience is a fluid group of contacts that share a particular attribute, or set of attributes. As attributes change, contacts can be dynamically added to or removed from the audience.
Note that tags can be used to filter contacts to create an Audience but are not required.
Where can we get templates from?
You will have generic templates in your account when you go to create an email. You will need to add/change the content in the email editor to make it relevant to your needs and save it. You can duplicate saved emails and edit the duplicate to make it a new email (essentially saved emails can be used as templates by duplicating).
Can the categories which are already in place in your database flow through into ActivePipe? Or do we need to go through and filter these through again?
Yes, the categories in your CRM will pull through into ActivePipe as tags.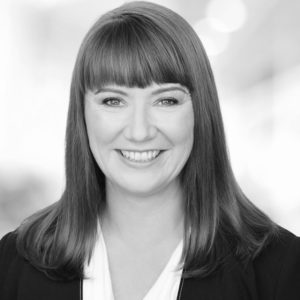 Kylie Davis
As the founder of Real Content and cofounder of HomePrezzo, Kylie has extensive knowledge of digital marketing and content creation and how it can help property professionals to grow their businesses. When she's not presenting on the Inman stage or industry conferences, Kylie hosts the Proptech Podcast and chairs the Proptech Association of Australia.