The annual REB (Real Estate Business) Top 50 Sales Office Rankings reveals much more than just the top performers.
Back for its eighth year, the renowned REB report has been released, ranking the 50 top performing sales offices that list and sell the most, in the most efficient manner. While every real estate office wants to be in this top 50, the report itself has a lot more to offer agents than a list of worthy competitors.

Packed with trends and statistics about the Australian real estate market, the REB report holds some powerful insights which every agent should be reading.
If this topic is of interest, join our webcast with REB & Josh Phegan, an internationally renowned speaker and coach for high-performance real estate agents. We'll share practical advice and tactics that agents can use to create a key point of difference.
The Big Picture
In this year's report, sales were down. The average number of sales across the top 50 came in at 313; which is on average 19 sales less than last year. What this could indicate is that the Australian real estate market is becoming more competitive, with more agents stepping up to take a piece of the industry. Supporting this, the report highlights that the average number of salespeople in top-performing offices has increased to 11, up from 10 in the previous year.

What's remarkable is that when comparing the top 10, the sales average skyrockets up to 420 sales. The average for the top 10 is more than 100 sales above the overall. Suggesting that these leaders are not just leading by a little, they're in a completely different league.

Sales values are also down on previous years, coming in at $218 million in the latest report. The average sales price follows a similar trend, at $740,931 the price has dropped more than $40,000 when compared to last year's figures.

More data to suggest that the market is becoming extra challenging is the average number of days a property sits on the market. The 2020 ranking reports the average days on the market at 56 days, up from 50 days in 2019, 45 days in 2018 and 40 days in 2017.

Top Performing Sales Offices Use Technology
While all of the report findings indicate that the Australian real estate market is becoming more competitive and more challenging to navigate, it's interesting to observe that top-performing offices are growing in staff, and their sales are well ahead of the top 50 average.

Top-performing offices are proving that they have been able to adapt to fit the challenges of the market, which tells us that they are using all the tools available to them.

A report from OpenAgent looks at data from top performing agents and found that:

"Top performers win more than twice the number of listings that go to market compared to average performers because they do three things just a little bit better. Top performers contact all their leads (not just most of them), contact their leads faster and then dominate during appraisals."


Zoe Pointon, OpenAgent CEO

In a tight market where the number of sales and the value of sales are down, customer and prospect engagement technology allows agents to maximise their lead conversion and amplify reach.

Knowing who to call, when to call, and why, lets agents optimise their time; prioritising customers that are ready to close, while at the same time maintaining active contact with their entire database to build relationships and ensure no opportunity is able to slip through the cracks.

Agencies that support their agents by giving them the tools to sell more efficiently are getting ahead. But it's not just about purchasing the right tools. Equally, agents must fully commit to learning how to use new tools and integrate them into their daily routine if they are to see measurable results.
In the words of Albert Einstein,
"The definition of insanity is doing the same thing over and over again, but expecting different results."
Book a demo to see how top performers use ActivePipe to get ahead.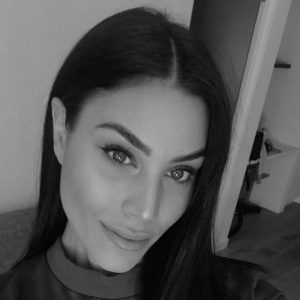 Mona Chebbou
Over the last 12 years, Mona Chebbou has dedicated every waking hour to developing herself both personally and professionally. As ActivePipe Head of Sales and Success, Mona is motivated by the idea of connecting people with solutions that truly enhance their lives. She has a deep passion for health and fitness, which has taught her strength, consistency, resilience and perseverance. For Mona, success is the success of her team and the opportunity to be a positive role model for generations of women to come.