The pursuit of innovation drives everything we do at ActivePipe.
We take pride in always placing one foot firmly in front of the technology and real estate curve but we also believe that the protection of our environment must go hand-in-hand with this innovation. We believe that working with mother nature, rather than destroying what she so graciously gives us, is the key not only to our success as a business but the future of our global economy.
As such, it was with great excitement I was able to meet Amanda Stinton, the Director of Sustainability and Green Designation for the National Association of REALTORS® during one of the mentoring sessions I attended as part of the NAR Reach® Program, which ActivePipe has been honoured to be included in as part of the 2018 class.
Amanda is responsible for the growth and strategic direction of NAR's Sustainability Program and works tirelessly to position NAR as a leading voice on sustainability in the built environment. She helps realtors across America feel confident in guiding their clients through the benefits of sustainability, green homes and communities.
Put simply, she is the Queen of Green Real Estate.
I was lucky to reconnect and catch a moment in Amanda's schedule to discuss why it's so imperative that real estate and business work together and why it doesn't have to cost us the earth, or our profit margins.
"Research tells us that real estate consumers are requesting more information about the sustainability aspects of their purchase," she tells me.
"Homebuyers are looking for lower maintenance homes that cost less to run and operate and this is driven largely by millennials who are after sustainable lifestyles".
Through their network of over 1.3 million members, Amanda and her NAR colleagues are able to record and analyze an unprecedented amount of data on consumer wants and behaviour.
"61% of REALTORS® from our nationwide survey said their clients were interested in sustainability topics and the benefits that sustainability provides, such as comfortable living space, access to frequently visited places, and reasonable operating and utility costs."
She is adamant that green education needs to be offered from the corporate level, and says that executives need to be just as aware of the changing eco-expectations as the agents who are selling these homes out in the field.
"First and foremost, get educated. As the percentage of millennial homebuyers continues to grow, it's important that real estate professionals can answer the questions that are important to buyers. At NAR, we offer a Green Designation program as an added professional credential to help teach agents about new developments in sustainable building, as well as an in-depth understanding on how to value, list and market homes with green features".
This is where I get excited. I want to know exactly how the big industry players are reconciling ethics with economics and getting the right properties in front of the right prospects, to ultimately meet a consumer need.
Ironically, the answer lies in the ever-onward march of smart technology.
"We're now able to search for MLS listings based on their green features. A client might not even know that they're asking for a 'green' home but because they are searching for the trademark benefits, such as lower utility bills or connected technology, standardized datafields allow these features to be accessed by agents in the same "language" regardless of their market," she says.
"Appraisers can now assign value to green features or certifications on properties and once this data is entered, it "lives" with the property, allowing future buyers to better understand the home's operation and performance".
MLS systems are also incorporated with a 'green' category to make the process easier for agents.
Pretty cool hey?
It seems that the same "smart" upgrades that consumers are seeking for their homes, such as smart thermostats, renewable energy systems and wellness spaces are being used by the industry to better market these sustainable homes to the growing population of buyers that want them.
According to Amanda, the journey has only just begun. Business leaders have plenty to look out for, so can't afford to become complacent if they want to stay relevant and in tune with the needs of their customers.
"Well, our Centre for REALTOR Technology is keeping a close eye on trends related to smart homes, the internet of things, and healthy indoor environments, so stay tuned".
There's no doubt that we have a lot more to learn from Amanda and her team as we continue our progression through the NAR Accelerator Reach® Program. I very much look forward to sharing with you what we discover.
Green is good, for you and your business.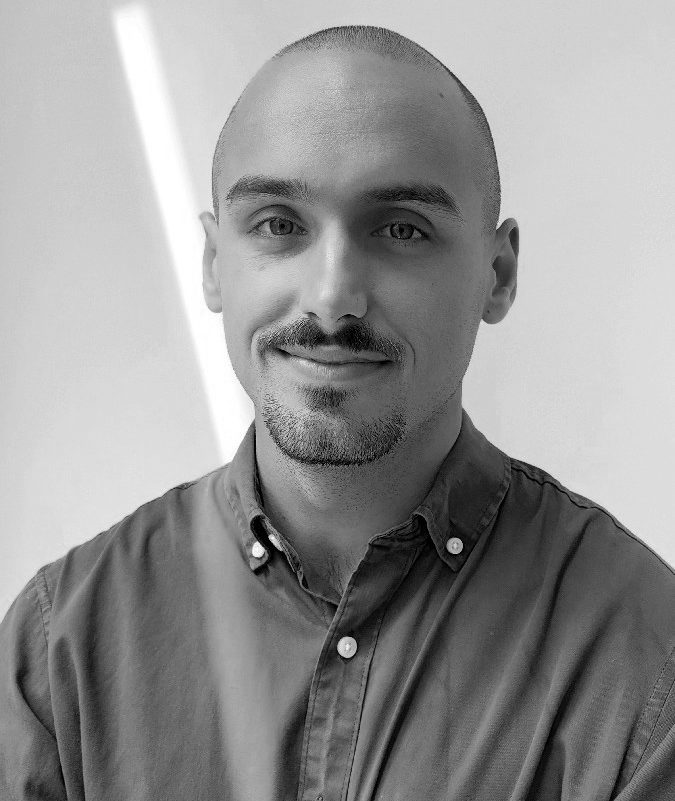 Harry Marsden
Harry leads the marketing team in Australia and New Zealand. Harry has worked in digital marketing for B2B tech companies for 7 years and has a strong focus on building scalable growth. He believes a deep understanding of the customer should be at the core of any marketing strategy. When not in the office you can find Harry rolling around on the Brazilian Jiu Jitsu mats.