Overview
10
Appraisals in
the first month
14%
Avg all time
click rate
1207
Contact profile
updates
---
Leaving MailChimp Behind
Before ActivePipe was an option for Renee Ansin (Technology and Systems Manager), she used Mailchimp for all her offices' marketing communications including newsletters and listing emails. However, because of the time involved, setting up property emails manually became a significant drain on her productivity. Each email required her to add individual property images, listing details and link it all back to their website. This took several hours each week and meant building out more comprehensive multi-property listing emails was not viable.
Renee also found herself managing two contact databases which again took up valuable time. The team used MyDesktop as their CRM to manage their client and prospect relationships. However, because MailChimp did not push back unsubscribe data to VaultRE, Renee had to manually manage the unsubscribes between the two systems.
"You always run the risk of missing information if you use multiple platforms that don't speak to each other. How much time do you dedicate to something that doesn't actually talk to the system you are using? It was a nightmare."
That's where ActivePipe came in, and transformed Renee's ability to communicate with their database efficiently.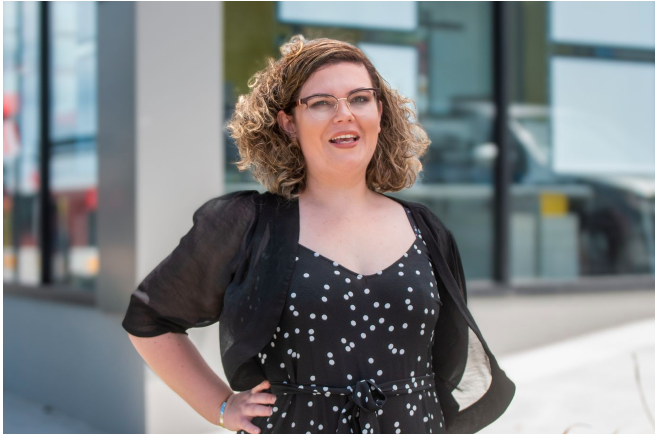 "I set up one of our sales team members on ActivePipe and we generated 10 appraisals from just the first month. And these were people he would not have otherwise contacted."
Renee Ansin
Technology and Systems Manager
The Strategy
Saving Time
Having a system that integrated with all the property feeds that the team needed meant that the marketing for the entire sales team could be automated, taking the manual work off Renee's plate and allowing her to spend her time more effectively. Renee could also instantly send out listing emails on behalf of every one of the agents in both of the offices, with each email tailored and personally branded to each agent.
"The automatic property feed meant that I could be a lot more creative with the way that we featured our properties and showcase our listings."
Empowering Sales
"What I really love about the ActivePipe product is that it gives our sales people options."
When onboarding new agents into the business, Renee found that agents often have different marketing goals - some are happy to do their own one-off emails but many are overwhelmed by massive databases and simply don't know where to start.
Renee most often recommends to the sales people in her team that she set them up with a series of automated campaigns on ActivePipe that will nurture their contact database without the sales person even having to think about it. Renee then regularly reviews the results from the email campaigns with her agents to identify the best contacts in their database to follow up with a phone call.
In these sessions Renee often gets feedback from the sales team that their phone calls have become much easier because their contacts feel like they know the agent personally after having received regular, tailored emails from them over a period of time.
Renee recalled working with an agent who had an intimidating database with over 5000 contacts, who felt overwhelmed with the prospect of nurturing them all. After just one month of using ActivePipe, they were able to focus on a list of 200 contacts that had engaged with their email marketing, and generate 10 appraisals.
"A lot of those high value contacts are people he wouldn't think to call or contact but because of the constant email communication we put in place, these contacts knew exactly who he was."
Standing Out
Both Ray White offices also take advantage of ActivePipe's Market Insights feature which automates market reports for the sales team. Particularly when the market showed signs of shifting, Renee noticed that many homeowners were looking for information on what was happening in the market.
"We're looking to arm our sales team to be the local experts for their clients. And that's what Market Insights has done for us."
Renee sends the team previews of emails with Market Insights so that they can show potential clients what their emails look like, that the data is interactive and dynamic, and can be tailored to different suburbs.
"It's armed the team with a tool to take door knocking and to listing presentations. It shows vendors the kind of information they can expect but also shows them the information prospective buyers are going to be provided. So it is a really powerful tool and something that was previously keeping agents behind their desk."
Since using Market Insights, the sales team no longer has to manually create individual market reports, which has freed them up to spend more time face-to-face with clients.
See what ActivePipe can do

About Ray Takanini/Karaka
Ray White Takanini and Karaka are premier real estate offices in Auckland, New Zealand. The team uses the best in technology & marketing combined with people that have a local passion, to get the best results for their clients.
Company size
Location
Software
80
Auckland, New Zealand
Enterprise