Overview
22.4%
Open rate
9.2%
Click rate
2,163,389
Emails sent in 2021
---
Automating Marketing
Wanting their agents to focus more time engaging directly with their clients rather than on marketing, RE/MAX Alliance was looking to streamline their marketing with quality real estate content and automated touchpoints for their agents.
RE/MAX Alliance partnered with ActivePipe to provide its agents with expertly written real estate content, automated marketing communications, and personalized newsletters.
Olivia Lambert on the RE/MAX Alliance marketing team explains, "Some of our agents aren't tech-savvy, so it is a struggle for them to keep up with technology at times. That's why the marketing team does that for them. We switched to ActivePipe to help us do the marketing on behalf of our agents more efficiently.
RE/MAX Alliance knew that making the switch would help their agents maintain contact with their clients online through high-value, frequent touchpoints while also enabling them to spend more of their time offline, in front of the clients that needed their attention the most.
"I hear all the time from agents that our content resonates with clients. By partnering with ActivePipe, the quality of our marketing and our customers' experiences were taken up a notch."
Olivia Lambert
Marketing Manager
The Strategy
Engaging Content
RE/MAX Alliance uses ActivePipe to provide its agents more opportunities to connect with their clients.
With this strategy, RE/MAX Alliance's marketing team used ActivePipe to provide clients with consistent, beautifully designed and branded emails. The email builder made it easy for the marketing team to create their own emails while staying on brand with preloaded templates.
Olivia explained, "Our agents noticed and commented on the design improvements to our newsletters and luxury marketing content. We weren't able to do that with our previous platform and it showed."
Scaling Up
RE/MAX Alliance built a scalable marketing plan by first focusing on sending consistent newsletters on behalf of their agents. By doing so, they spurred more business and kept their agents connected with their sphere.
Continuing to scale, their marketing team pursued a hands-on approach for all of their agents' marketing communication. By integrating their Youtube channel and blog feed into ActivePipe's campaign builder, all their content could be easily dragged into their marketing emails.
The team continues to scale the marketing efforts for their agents with newsletters and unique touchpoints that match the timelines and needs of their contacts.
Recruitment
RE/MAX Alliance drives recruitment by leveraging ActivePipe as added value for new agents.
The marketing team at RE/MAX Alliance found that agents were more interested in applying for positions when they could see that there was a well-prepared marketing automation system in place. It told agents that RE/MAX Alliance had invested in marketing and could help take the manual tasks off an agent's plate. Quite often marketing emails were what attracted applicants to RE/MAX Alliance, and they were curious as to what platform they were using.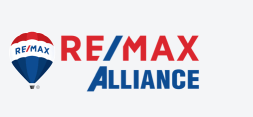 About Remax Alliance
RE/MAX Alliance was founded in 1978. Currently, they have more than 800 associates and 65+ support staff in over 20 offices across Colorado.
Company size
Location
Software
800
Colorado
Nurture