Products
With our range of products, no matter what you are after, you can be sure to find what you are looking for.
SEND helps you build and deploy beautiful, professional and mobile responsive emails in minutes.
Take the hard work out of communicating with your database with:
An easy-to-use drag and drop editor
Instant blog and video incorporation
Detailed reporting that tracks how your contacts interact with your properties
Newsletters that showcase your listings with maximum impact
Book a Demo Now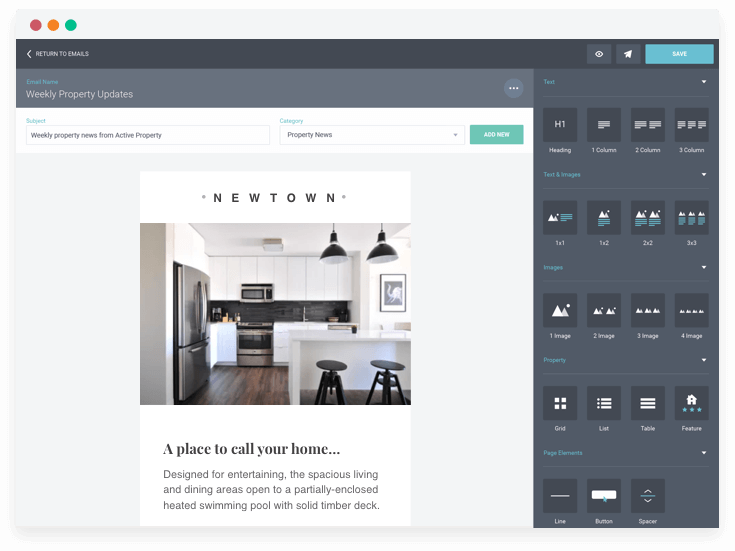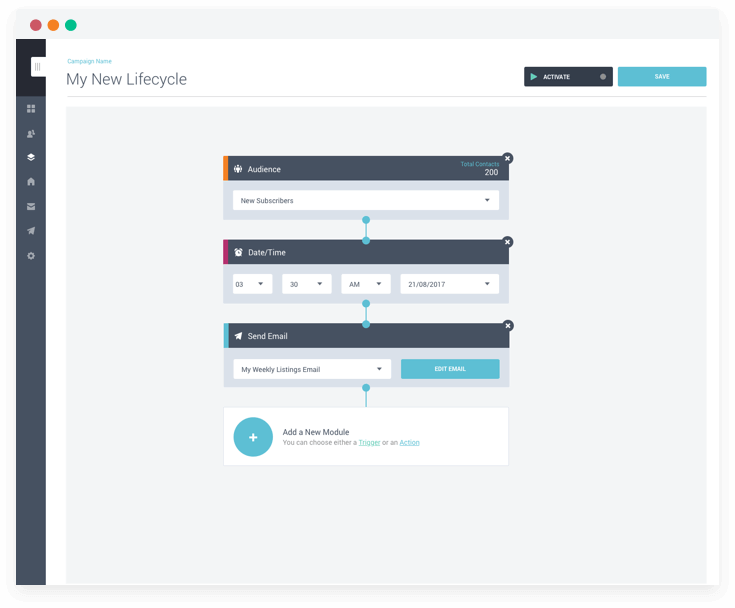 AUTO​ lets you build emails​ ​which keep you front of mind by delivering automated customer journeys. ​Nurture your contacts and build trust so you are the first person they call when time comes to transact.
A simple drag and drop editor
CRM and Property Feed integration
Blog and video incorporation
Local property reports
Sends automatic, personalised reminders to your contacts
Customer lifecycle programs that help you build more meaningful relationships
Book a Demo Now
ENTERPRISE lets you build emails in minutes, automate customer journeys and use interactive call-to-action pages to identify your client's next move.
An easy-to-use drag and drop editor
CRM and Property Feed integration
Blog and video incorporation
Profile your entire database with data discovery surveys
Instantly generate more appraisals
Predictive data analytics which identify active buyers and sellers
Uncover buying or selling intent with advanced behavioural driven profiling​
Customer lifetime Nurture programs that create more meaningful relationships
Promote other products and services using our call to action pages
Book a Demo Now