Grow your mortgage broking business faster
Build relationships, nurture leads and know when your contacts are ready to act. ActivePipe does it all, simply, automatically and effortlessly.
BOOK A DEMO
PRICING OPTIONS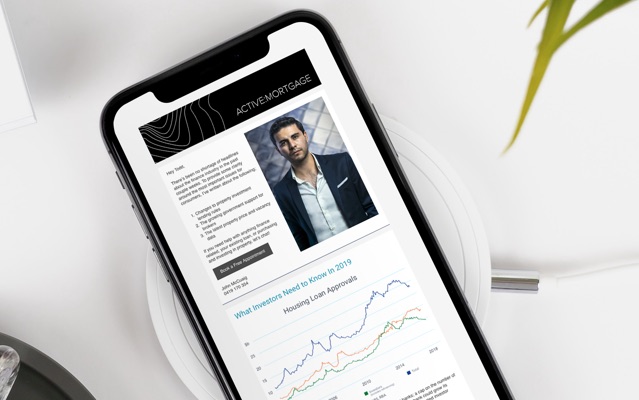 Build a relationship with your database
Send beautifully designed email marketing campaigns to grow your business. Automate personalised communication with your database so you can convert more leads and strengthen customer relationships.
Start sending instantly
Choose from over 150 of our pre-written email templates or customise them to add your own style. Email sequences are set up and ready to go.
Content that converts
Consistently deliver high quality finance related content to your contacts. Identify active leads with call to action specific to refinancing, purchasing and investing.
Unlock hidden opportunities
Show your customers you care with perfectly timed post-settlement check-ins and reminders for fixed and variable term periods. Let automation create refinancing opportunities.
Get your FREE ActivePipe sample pack now
This email content pack includes examples of our leading newsletters, as well as samples of our asset finance and lead nurture email campaigns.
Email will be with you shortly
Focus on high value leads
You only have so many hours in the day, so it's vital that you focus your energies where they can yield the best result. ActivePipe provides you with this edge. It saves you time chasing customers and reveals hidden opportunities that you would otherwise miss.
Email marketing done right
With ActivePipe, all the content you ever need is pre-built into your account. New monthly newsletters are added each month and you can access a library of over 150+ templates ready to go. This allows you to keep in touch with everyone in your database, so you're always top of the mind when they think finance.
Watch video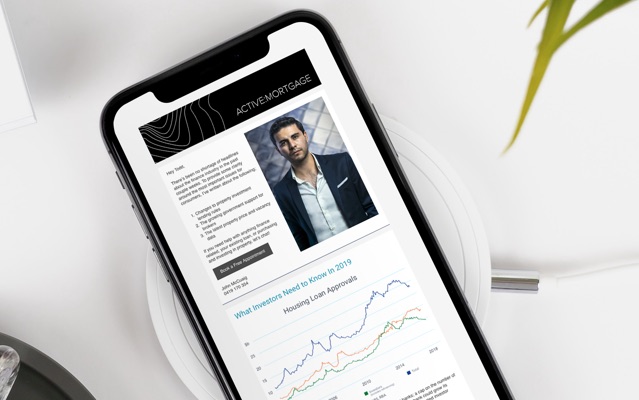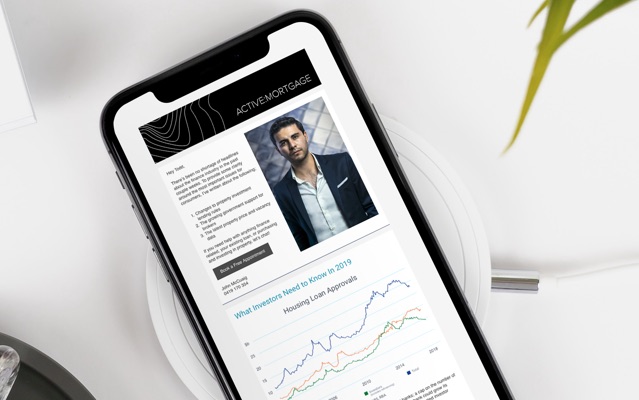 Automation made simple
Completely automate your post-settlement marketing process with ongoing lead nurturing. Use pre-built campaigns that check-in with your clients at the right intervals after their loan settlement. Eliminate the need for cold calling. The signals generated by ActivePipe will tell you who is active and ready.
Generate leads and appointments
Nurturing your database with relevant content provides you with an ongoing source of leads, appointments and data that you can take action on. Get lead notifications instantly so you never miss an opportunity.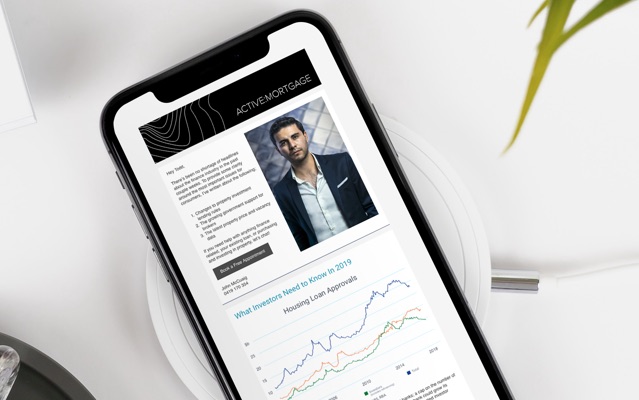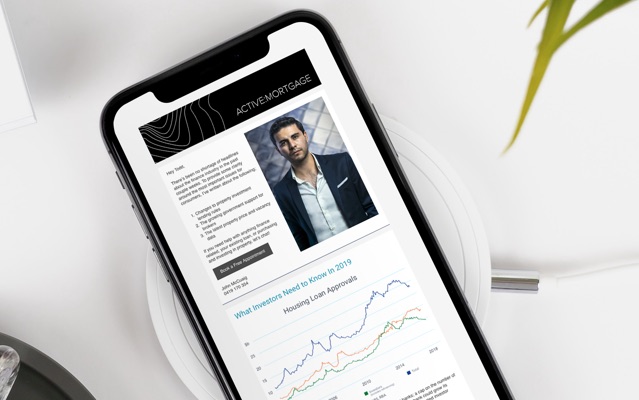 Easily personalise content
Quickly create campaigns that resonate with your clients. Build targeted segments and seend super relevant emails that are tailored to their individual interests. What to get more hands on? Our drag and drop email builder is super easy to use. Plus we offer hands-on training at every step if you ever need help.
Priced to work for you
We offer two great pricing options to set you up for success
Essential Package
$89
Per month ex-GST
Additional broker profiles $75 each
Covers the primary needs of brokers-an effective newsletter and the tools to easily create emails.
Monthly newsletter
50+ Nurture Emails
Create your own emails
Segment yours Database into specific groups
GET STARTED
Platinum Package
$120
Per month ex-GST
Additional broker profiles $99 each
Nurture & Convert more with state-of-the art email campaigns to every lead, contact and customer.
Monthly newsletter
50+ Nurture Emails
Create your own emails
Segment yours Database into specific groups
150+ Nurture Emails Library
12 Month Lead Nurture Campaigns

Refinancers
Investors
Purchasers
Asset Finance

Automate Post-Settlement journeys
GET STARTED