Email is well and truly established as the premium marketing tool for top realtors across the country.

It boasts a 66% lead conversion rate, is 40 times more effective than Facebook and Twitter at acquiring new customers and is considered the preferred method of communication by 61% of American consumers.

These are impressive figures, which aren't all that surprising when you consider that 95% of us have an email account we check multiple times per day.

So, if you've been thinking about taking your marketing efforts to the next level but don't know where to begin, we've put together some simple tips to help you get started.

Begin with a Strong Subject Line
There's no point sending an email if it's not going to be opened. That's why it's important that you capture attention with the right subject line. Short and sweet (5-9 words is optimal) is the name of the game and personalizing with neighborhood information such as local listings or attractions will set you apart from your competitors. Research tells us that subject line personalization leads to a 26% higher chance of your email being engaged with!

Finish with a Call to Action that inspires… Action!
Just as there's no point sending an email that won't be opened, there's no point sending one that doesn't drive the reader to take action.

As the realtor, it's your job to direct your audience with a clear and concise CTA so they know exactly what to do.

Include action verbs that persuade:

"Get more information on this home now", "Call me to discuss your next home" and "View listings in [your community] now!" are a great place to start.
Engage and Send
Keep emails relevant and engaging. Rather than spraying your contacts with content that may or may not apply to them, keep your advertised listings local and neighborhood news recent. Look to Google for inspiration. There are plenty of examples of great real estate emails you can draw inspiration from. Just make sure you add your own personal touch to convey authenticity.

Once you're happy with the body of your email, think about the timing and volume of your sends. Once to twice a week is desirable but everyone is different and it may take a bit of trial and error to find what works best for you. Whatever you decide, consistency is key to staying front of mind.
Don't Stop Learning
This is just the basics to start you on your journey. Explore the ActivePipe blog to discover more in-depth and expert advice on creating a successful email marketing strategy or speak to one of our client success specialists today.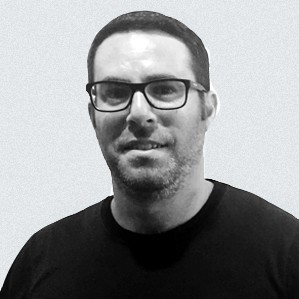 Mike Feller
Mike started his career playing soccer for the US National Team. This athletic background fuels his competitive spirit and motivated him to go back to school, get his MBA and take on the business world. Mike has worked in high level leadership roles across tech, startup and consumer products and loves being involved in the early stages of a business' development.