The lessons real estate taught me about how prospecting for "rich info" builds quality relationships and leads to real results!
At the age of 18, I was a fresh faced young agent who was trying to make a name for myself. I had stepped into a world filled with people who were sometimes twice my age and mostly a million times more experienced than me.
In those days, I spent a lot of time prospecting, and prospecting meant going from door to door, trying to build my database. By the time I was 20, after two years in the game, I had 70 contacts in my list.
I know what you're thinking: Only 70 contacts?
Even though some would consider that number low, there is one thing my database had which made it a highly valuable asset.
It all has something to do with what we call rich info.
How to Prospect for Quality Relationships
I was lucky to have a mentor who valued quality relationships over contact quantity, and who drilled that message into me.
In our office, you weren't allowed to put a contact into your database unless:
You had an address for that contact
That contact was the homeowner
That person had agreed to be on the office mailing list
Furthermore, you couldn't claim a contact if anyone else in the office already had that contact in their database.
This might seem a bit extreme (it certainly seemed extreme to me at the time) but these restrictions were in place for a very good reason and ended up teaching me a very important lesson about the value of good relationships.
What is "Rich Info"?
Rich info is a small piece of information that tells you a big story.
Before I could understand why my boss was so particular about keeping data clean, he got me to start thinking about why I wanted contacts in the first place.
Contacts are called contacts for a reason (it's because you stay in contact with them).
While it might look good on paper to have a large database, large databases are cumbersome and difficult to manage. If a database gets messy and out of control, it's a very big job getting it back in to shape.
How do you avoid this problem?
Don't add a contact to your list unless you have rich info!
A name and a phone number only tells you how to get in touch with someone and what to call them. One piece of data, no story.
On the other hand, a contact's address lets you find out how long someone's been in a place, how large their family is and gives you a rough idea of their budget. This is all information you can find out before you have a full conversation.
Your mailing list becomes pure gold if, in addition to having a lot of data on each contact, all of your contacts have agreed to be on your mailing list. When you are upfront about inviting people to join your mailing list you give an impression of trustworthiness.
This leads to quality relationships.
Then How do I Get the Data?
There's a lot of merit to farming your area the old-fashioned way and it will always be super important for agents to be in the field and among the community.
In addition, proptech is giving modern agents more tools to automate the farming process. This doesn't mean list buying, it's more about value exchange.
Most people are chasing suburb specific news and listings. Instead of just using an email to ask for someone's details, use marketing automation tools to offer specific information suited to your contacts' needs.
More and more people are starting to use tools which let you do this, which is why we are starting to see a sharp decline in outdated practices like list buying.
Seems like a Lot of Effort?
It is.
But the bonus is, when you put in the leg work, your customers will be loyal to you.
Part of the reason I had such a tough time as a young agent was that the more experienced agents in the office had lifelong relationships with so many people from the neighbourhood.
It is hard to build those quality relationships at first, but the flipside is that, once you do, it's very hard for anyone to come between you and your high-value contacts.
Nurture Your Database
My old boss taught me that it's important to get over the excitement of having a large database, and to realise that it's much better to have quality relationships with the contacts who know you.
Getting started was hard at first but building a solid database meant that I built momentum. Eventually I was making one to three appraisal requests per week.
It's this philosophy that spills over into all areas of my life.
Quality not quantity.
It's the relationships for life that count.
With multiple posts written weekly, there is something for everyone.
*By submitting your email, you consent to receive marketing materials from ActivePipe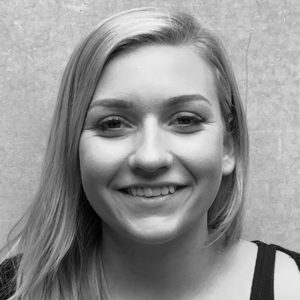 Ebany McLees
After years working the field as a real estate agent, Ebany joined the ActivePipe team as Client Success Manager. Her behind the scenes knowledge of the industry combined with a natural training ability makes her much loved by clients and colleagues alike. As ActivePipe's 'can-do' girl, Ebany is always up for a challenge and says her clients can call her any time of the day.