One of the most ubiquitous terms in real-estate is "the bubble".
I have never subscribed to "bubble talk" but with the Sydney market slowing rapidly in the recent two months, I've noticed that buyer behaviour is changing, days on market are creeping up and auction clearance rates are dropping. This means Australian agents need to implement 'falling market strategies' to survive.
Signals of a bad market actually present themselves way before agents recognise them. In most cases, they'll turn a blind eye to a "cold week" or a "slow month" and go back to focusing on working in the present with little thought or preparation for the future.
In times like this, buyers become a much more integral part of the selling process. Aside from the obvious reason of needing a buyer to complete a purchase, they also become very relevant to an agent's ability to find new stock, educate vendors and bring properties to a saleable level.
Just because you perform well in a hot market, doesn't mean you have the skills or grit to survive when the market gets tough. It's survival of the fittest and those who adapt are going to earn well.
Don't think that turning up the volume and increasing pressure on your clients is the answer. This only leads to 'commission breath', pushing buyers and sellers away.
There are plenty of ways to engage with your contacts in a tough market. Jason Hall from LJ Hooker Gungahlin told us that he uses ActivePipe to better connect with the clients that are ready to make a move based on their profile updates and engagement.
Through direct polling and behavioral interactions, ActivePipe helps you predict your contact's next move. It harvests data on their engagement and sends personalised communications about the properties they've interacted with so you can stay front of mind when they decide to buy or sell.


Here are some tips on how to use ActivePipe to identify the best buyers in a slow market.
Log into your ActivePipe dashboard and check out the intent panel
Click on the 'Potential Sellers' button. This will give you visibility over all the people in your dashboard whose behavior indicates they are on the path to selling.
Get familiar with clients who have updated their preferences in the 'Intent Panel'. This will tell you who's an upsizer, downsizer, first home buyer or investor.
Next click on the 'Highly Active Users' button. This is everyone in your database that is actively looking for a property, so you know they are ready for your call.
Check out the 'Popular Properties' section of your dashboard. This contains all the buyers that have been engaging with your stock and lists them in order of engagement. You'll see a list of interested buyers ranked by how many times they have clicked on the property. Needless to say, the more they've clicked, the more likely to hand over the deposit.
Be the intuitive agent who knows that relationships beat good tech but great tech boosts relationships to the next level. You'll never have to worry about a falling market again.
With multiple posts written weekly, there is something for everyone.
*By submitting your email, you consent to receive marketing materials from ActivePipe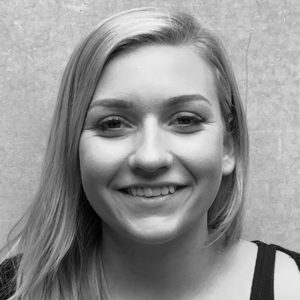 Ebany McLees
After years working the field as a real estate agent, Ebany joined the ActivePipe team as Client Success Manager. Her behind the scenes knowledge of the industry combined with a natural training ability makes her much loved by clients and colleagues alike. As ActivePipe's 'can-do' girl, Ebany is always up for a challenge and says her clients can call her any time of the day.