We all know the first place a buyer goes to check out real estate is the internet. On many levels, this is a win-win situation for you and your prospects, as you both enjoy the ease and affordability of showcasing listings online.
The downside to our tech-led world and the source of many an agent's frustrations is the curse of the dreaded 'missed lead'. You know the one. A prospective buyer or seller has browsed your website, clicked on a few of your properties and if you're in luck they might have even sent you a quick email. No phone number and certainly no essay on their intentions to purchase or sell. You've been busy the last few days but finally, you've got a spare moment and are ready to reach out out with a return email but 'Bam!', they've disappeared faster than a toupee in a hurricane. No reply, no first date.
There's nothing you can do to eradicate lost leads forever but there are steps you can take to minimise churn and turn your online leads into customers for life.
The secret? Think quick.
That's Stat-tastic!
86% of potential buyers use online as their main tool to search for property. If you can reach out to them on the same day they visit your website, you're in good stead to capture their attention and garner a response. If you can get in quick with an email, over 30% of those inquirers will get back to you on the same day. Considering the real estate industry has an average email open rate of 27% these are damn good numbers.
I Don't Have Time For That, Do I?
Well, it's time to get organised. Yeah, the stats sound impressive but how can a time-poor agent honestly spare the man hours to contact every single online lead immediately? It doesn't sound like a realistic expectation. The hard truth is that speed to lead is a huge indicator of whether a successful conversion will take place, so you have no choice but to put the time aside every day to follow them up. Make it your new rule. I'd recommend making it a 'first thing in the morning' habit as most people scroll real estate sites at night. This way you'll give yourself the best chance of being the first agent in their ear.
Make Tech Your Mate
Implementing smart technology like intelligent CRMs or software like ActivePipe will take the hard work out of nurturing your online leads. Once you've captured a lead in your database, you can start sending out content tailored to their preferences. Not only does this give buyers and sellers the personal touch they crave but you're far more likely to stop them in their search for an agent (or dream property). ActivePipe kicks things off by sending any new contact in your database a 'Welcome' email. Too easy!
Stopping the Search
Your primary goal in all this is to stop your leads in their search for… well, you! You want leads to stop in their tracks, send you an inquiry and bang down your door, insisting that you're the one for the job! You don't want them window shopping then disappearing into thin air. Attract, capture – convert.
Sounds good, how do I do that?
Keep driving traffic back to your website. Consumers today are looking for a personalised online experience – which means you need to consider their trigger behaviours. Look at what properties they have interacted with, how often they are visiting your site and where they're located. If you can send them content that matches these behaviours, they're going to keep coming back for more. You'll have them in the bag.
Summary: The 3 Step Plan
To improve the ROI on your lead generation strategy and start turning those online inquiries into customers for life, you just need to follow these 3 simple steps.
Make Online Lead Nurturing Your New Morning Ritual
Be Proactive in Getting into Contact
Use ActivePipe to Send Tailored Emails That Send Traffic to Your Website
Get in quick and the conversation will be flowing in no time.
Like What You See?
Want more traffic coming to your website? Get started with your free ActivePipe demo today.
Don't forget to follow us on Facebook and LinkedIn for the latest in industry news, interviews and expertise.
With multiple posts written weekly, there is something for everyone.
*By submitting your email, you consent to receive marketing materials from ActivePipe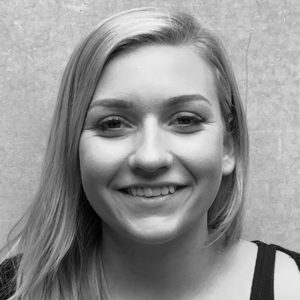 Ebany McLees
After years working the field as a real estate agent, Ebany joined the ActivePipe team as Client Success Manager. Her behind the scenes knowledge of the industry combined with a natural training ability makes her much loved by clients and colleagues alike. As ActivePipe's 'can-do' girl, Ebany is always up for a challenge and says her clients can call her any time of the day.