So your office has signed up for a brand new program that they swear is going to change your life.
You've heard this all before and to be honest, you think that learning a new system will be more hassle than help. I get it. We've all been persuaded to sign up for a gym membership that we end up cursing a few months later when we realise we're spending $60 a month on a pass that we've used a small handful of times.
Starting a new system can be difficult – a hindrance. To get results you need to be prepared and make it a habit.
ActivePipe is an incredible system and I promise you it will change the game if you get involved, do your training and consistently login to get results.
Soon enough it will be second nature and you'll be wondering how you ever lived without it.
Here's how to make the most of your ActivePipe trial:
Understand what ActivePipe is before your training session
This is so important. How can you best utilise the system if you do not fully understand its capabilities? When we send you your login details, the email contains a short video. Watch it more than once. It is jam packed full of goodness, short and sweet and a great overview of the system. If you do this, you will understand the context which will make your participation in the training session far more effective. You'll be able to ask more meaningful questions so that your time is not wasted.
Understand what type of email communication you want and need
What is your ideal email marketing communication journey? Why are you sending your contacts emails at all? Is it to increase property clicks to your website or is it simply to stay in touch? Have a good, hard think about this because it will shape your entire customer journey. If you have a clear picture of your ultimate outcome, chances are we can make it happen.
Communicate the system to your team
Communication is key. ActivePipe is an office-wide platform and it works best if everyone is on the same page, so ensure that every team member attends the demo. Pump up your team and get them excited before training so that you all get the most out of your trial. As a rule of thumb, start discussing the training a week before your trial begins and make sure you have questions to ask your trainer prepared. Every one of them will be answered – there is no such thing as a silly question.
Let ActivePipe Revolutionise Your Sales Meetings
Once you've completed your training and your trial is underway, make sure you track results from your ActivePipe dashboard and catch up with fellow team members or management to discuss them and formulate a plan of attack. You'll start seeing results as soon as that first email is sent out.
Use meetings as an opportunity to practice sales scripts for your 'profile updates' and start incorporating the platform into your team trainings and personal development sessions.
The Verdict
Consistency is key.
You need to be prepared and regularly keep in communication with your interacting contacts, constantly have team meetings that incorporate your ActivePipe learnings and most importantly, be consistent with your logins and really dig deep into that data.
Read the results and start calling!  You have a warm call list handed to you on a silver platter and best of all, whilst you're in your trial stage, it's all for free!
Remember, we are here to help so if you have any questions, please get in contact with your dedicated ActivePipe Client Success Manager.
No question goes ignored. We love our product and want to give you every chance to succeed.
Why Should I Care?
Because ActivePipe will change the way you do business forever. Not only will we find you hot leads but we'll nurture them throughout the entire real estate journey, creating you a customer for life.
The best part? All you have to do is login.
With multiple posts written weekly, there is something for everyone.
*By submitting your email, you consent to receive marketing materials from ActivePipe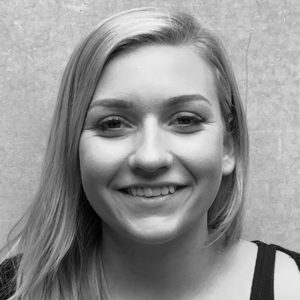 Ebany McLees
After years working the field as a real estate agent, Ebany joined the ActivePipe team as Client Success Manager. Her behind the scenes knowledge of the industry combined with a natural training ability makes her much loved by clients and colleagues alike. As ActivePipe's 'can-do' girl, Ebany is always up for a challenge and says her clients can call her any time of the day.