How's your email marketing going?
What metrics are you using to measure its success?
Traditionally evaluating an email marketing campaign was a marketer's job. A real estate agent would provide the content and forget all about the EDM being sent.
We want to change that.
Understanding the result of your communication will help develop strategy. Knowing what your contacts are interested in will lead to better conversion, stronger relationships and smarter marketing decisions.
Here is a breakdown of the most important email metrics to evaluate.
Open Rates
An open rate measures the percentage of people who open your email relative to the number of emails sent. In real estate the average open rate is 13-15%. We've proven you can double that with personalised customer journeys and intriguing subject lines that capture your audience's attention. Here are eight that work really well.
We've also discovered that emails sent on an agent's behalf result in a much higher open rate than those sent from an office. In some cases the difference is over 100%.
Your Click-Through Rate
A click through rate measures the percentage of people that clicked links in your email relative to the number of people who opened it.
This is the metric most email marketers use. It is particularly important to real estate agents as it unveils the number of people who have been directed to their website. This is equivalent to the number of people who have viewed their property stock, increasing enquiry on their listings and potentially speeding up the sale of their homes.
The Conversion Rate
A conversion is achieved when a person completes a form after receiving email communication that asks them to do so. 
The most common call to action in real estate is an appraisal request. 
When you send out an email you should always have a specific objective to measure your result against.
Here are some poor indicators you should NOT be using to measure your campaign's success:
The Number Of Emails Sent
Emails are sent to everyone in your database. The number is massive and shows no indication of engagement. Don't let this be your benchmark.

The Unsubscribe Rate
People unsubscribe for a number of reasons. Some of them have nothing to do with the emails you send so don't beat yourself up about them. Here are some things that could be motivating your contacts to unsubscribe.
The bottom line is there is no use spending time, money and manpower on something you don't measure.
Routinely check up on your campaign reports and make sure your email marketing is helping you meet organisational goals.
With multiple posts written weekly, there is something for everyone.
*By submitting your email, you consent to receive marketing materials from ActivePipe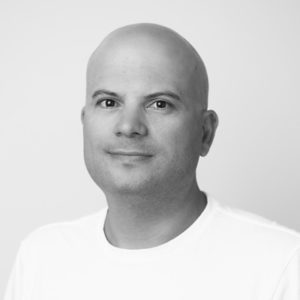 Ashley Farrugia
Ash began his career as a motor mechanic and converted an LP gas fitting business into a national franchise. He is now co-founder and CEO of ActivePipe – a marketing automation and data discovery platform for real estate. He attributes his success to taking risks, making decisions quickly and having faith in the people he employs. When he isn't busy building a global company, Ash enjoys fishing, camping and flying aeroplanes.