"You've just got to jump in and have a swim around."
That was the advice from one of our happy clients, Reece Prewett, when asked what he'd tell other agents and principals thinking about giving ActivePipe a go.
I completely agree with Reece, but I also believe that to make the best of your time in the water you need a few lane ropes around to help keep you on track.
No matter what, if you're willing to try something new, ActivePipe will revolutionise your business; start your journey right  and you'll ensure that your results are supercharged and that you see them quick stat.
Here are my top five tips for getting off on the right foot as you begin your new life landing infinite leads, saving hours in your week and creating customers that will come back to you time and time again.
Gotta Start Somewhere
Login! This is where Reece's advice really rings true. ActivePipe is designed to be easy and fun, so the first thing you should do is have a poke around. Try building an email. You can drag and drop images, text, and even content from other people's websites. Practice your skills without the worry of breaking anything. If you build something fun, send it to yourself or a friend to see the finished result!
Get Your CRM in Check
This is a great excuse to consolidate. Do you have a notebook somewhere with a list of contacts you never got round to entering into your database? Or perhaps your phone is full of names you've collected out in the field that never made it to the desktop? Well, this is the time to sort it out. Get every name you can into the system so that ActivePipe can start discovering their buying and selling intentions.
Play the Name Game
Don't settle for Mr and Mrs. As much as possible, try and get hold of first names too. This is important for the open rate of your emails. It's accepted across the board that people will notice and respond best to emails that are personalised with their first name. The beauty of ActivePipe is that as long as that name is entered, the platform will do the hard work and personalise your emails for you.
Assign(ment)
Clean up your data by making sure all your contacts have been assigned. You know that amazing feeling you get after a big spring tidy up? That's how good you're going to feel once you've organised your database. Make sure duplicates are deleted for that extra squeaky clean goodness.
Get Creative
If a contact is receiving emails from you, chances are they're receiving material from other agents too. When you think about how many emails, messages and newsfeeds pass in front of our eyes each day, it's no surprise that even the most well-intentioned send can slip through the cracks, never to be seen again. Give yourself the best chance of standing out from the crowd by getting your head into 'creative mode'. Start thinking of interesting and original ways to get your message to your audience. Google trending topics, .gifs, upcoming entertainment in your area and anything else you can think of that might catch and hold attention. Have fun with it!
What Next?
Now that you're getting comfortable and have sent a few campaigns out, why not log into our training centre and watch our short tips and tricks videos which will help you become an ActivePipe pro with a pile of listings you're colleagues will be envious of.
Keep an eye out for Ebany's next 'how-to' article: Understanding Your Dashboard.
If you'd like to speak to someone about jumping into ActivePipe and having a swim, get in touch here.
With multiple posts written weekly, there is something for everyone.
*By submitting your email, you consent to receive marketing materials from ActivePipe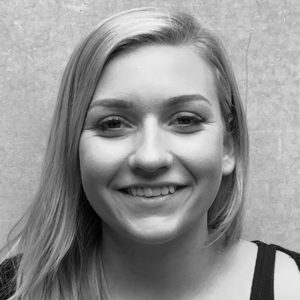 Ebany McLees
After years working the field as a real estate agent, Ebany joined the ActivePipe team as Client Success Manager. Her behind the scenes knowledge of the industry combined with a natural training ability makes her much loved by clients and colleagues alike. As ActivePipe's 'can-do' girl, Ebany is always up for a challenge and says her clients can call her any time of the day.