Agents can be pretty scathing of real-estate portals. The mere mention of their name is enough to get profanities flying; to get men in suits punching holes in walls.
"They're bloody bullies"; "their prices are absurd"; "their monopoly is unfair".
We've heard it all before and as true as some of the statements may be, real estate portals have the enviable power of eyeballs. It's a supremacy that cannot be overlooked; an exposure that is critical to the effective marketing of a property.
Think about it, where is the first place you would go to look for a house? Better yet, where are your customers going?
Sometimes the industry forgets just how good real-estate portals are at what they do; they generate obscene amounts of publicity, not only for listed properties but for offices, brands and agents too. It's promotion they throw in with your vendor's investment.
The truth is you can't beat them for mass distribution so reluctantly or not, you are going to have to embrace them. Learn about how the systems work, about the programs you can employ to maximise their potential and in turn localise the power of the portal.
Our data has revealed that 36% of buyers disclose their intentions to upsize or downsize. This means that over a third of the people making portal enquiries also have a property to sell; they are investigating the market and surveying agents. If you play your cards right you could be the one appraising their home; that listing could be yours!
Each piece of digital insight generated via a portal, permits a more meaningful conversation, it builds a database five times bigger than the one you already have and attracts more vendors than you knew existed.
At the end of the day, the traffic is worth your vendor's investment, it invites thousands of times more interaction and attracts hundreds more potential buyers.
Arguing against portals is useless and shunning their talent is a gross neglect of opportunity; it's listings that you've let slip through fingers.
With multiple posts written weekly, there is something for everyone.
*By submitting your email, you consent to receive marketing materials from ActivePipe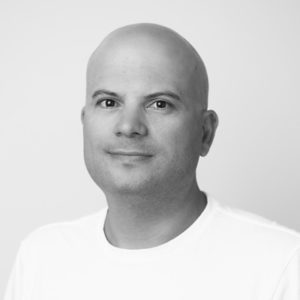 Ashley Farrugia
Ash began his career as a motor mechanic and converted an LP gas fitting business into a national franchise. He is now co-founder and CEO of ActivePipe – a marketing automation and data discovery platform for real estate. He attributes his success to taking risks, making decisions quickly and having faith in the people he employs. When he isn't busy building a global company, Ash enjoys fishing, camping and flying aeroplanes.