Earlier this year we were honoured to receive three nods from the Australian Business Awards for being leaders in the fields of technology, innovation and marketing. These accolades are always worth a celebration but this year they've really got me thinking about the true meaning of success and the role that company culture has played in ours. If you've been following us for a while you might even remember that I wrote a blog about it.
Since then, ActivePipe has continued its crazy growth spurt and we now have a small army representing us in cities across the US, UK, AUS, NZ and The Philippines. Whilst extremely exciting, I'm also ultra aware of the importance and potential hardships involved in maintaining our strong, inclusive culture across these geographies. As with anything in business, it all comes down to planning with a little bit of gut instinct thrown in for good measure, and so far we've been doing well at keeping the family vibes flowing across the globe.
I want to share with you what I've learnt this year about maintaining culture across geographies.
Have the Right Tech in Place
To maintain good communication and a sense of community amongst your team members, it's essential that you have the right tools in place to facilitate a seamless flow of conversation. For us, Google Hangouts is an everyday occurrence and it's not unusual to see our Melbourne HQ filled with the faces of comrades from far off lands shining down at us through TVs linked up to conference cams. Google Docs and cloud technology allow for easy sharing and editing of work and whether they like it or not, in-house messaging service Slack means that no matter where you're located, an instant message is only a few keystrokes away.
Virtual Gatherings
Monthly general meetings are important to me. It's a great way to bring everyone together to share news and company goals and even have a laugh together in an informal environment. Just because we can't magically apparate the entire team together doesn't mean that anyone needs to miss out on the fun. Turn your meetings into a virtual gathering with the same video conferencing software I mentioned above.
Get to Know Your Geos
Each region you penetrate will have unique characteristics, customs, laws and language nuances that if ignored could spell the end of you and your business prospects in that market. You need to do your research and engage the brand ambassadors and team leaders in each geography to educate you on these cultural distinctions. Making a point of recognising their holidays and other important dates will lead to an even more inclusive employee experience.
Communication is Key
You've heard it a thousand times before but it can't be stressed enough – good communication is the heartbeat of a business and the key to balancing the needs of your staff with the needs of your accounts department. Check in with people as much as you can. Showing an interest in how they're going, even if they're not physically in the room shows your team they are valuable and that you are experiencing this journey together.
It Comes from the Top
You and your leadership group need to be the type of people that inspire a sense of purpose. This runs deeper than just being involved in the everyday running of the business. This comes from the place inside you that is driven by a noble purpose and a desire to do something more than just 'make money'. Work out what your 'why' is and it will direct you in maintaining consistency in your global expansion. If you know why you're really doing this, your passion will trickle down to everyone in the business – no matter where they're located.
Let Them Grow
Your employees are just as interested in your global domination as you are. Give them the chance to feel that they are growing with you by encouraging development initiatives that the leadership teams are accountable for. Up-skilling opportunities don't just improve staff morale, they improve the productivity of your business.
Luck Has Nothing To Do with It
Whilst I feel incredibly lucky to have the team I do, luck really has nothing to do with it. It takes a hell of a lot of hard work and numerous sleepless nights to keep the cogs of an international business well oiled and turning smoothly.
At the end of the day it doesn't matter where your people are located or what ethnicity they belong to or system they associate with, they have families and lives and needs outside of your organisation. Just as you do – so never fail to take care of your wellbeing too.
Trust in your staff, invest in your culture and you'll be amazed at the magic that blossoms across geographies.
Like What You See?
Want to learn more about company culture and how it can help your business shine? Follow us on Facebook and LinkedIn for the latest in corporate news and thought-leadership from our team of experts.
With multiple posts written weekly, there is something for everyone.
*By submitting your email, you consent to receive marketing materials from ActivePipe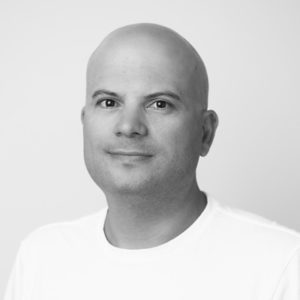 Ashley Farrugia
Ash began his career as a motor mechanic and converted an LP gas fitting business into a national franchise. He is now co-founder and CEO of ActivePipe – a marketing automation and data discovery platform for real estate. He attributes his success to taking risks, making decisions quickly and having faith in the people he employs. When he isn't busy building a global company, Ash enjoys fishing, camping and flying aeroplanes.