There's no editing or deleting an email once you hit 'send.'
Avoid a digital red face with these tips to help you avoid some of the biggest email blunders.
Have you sent yourself a preview email?
Don't make the mistake of sending an email to thousands of contacts before it goes through quality assurance. Colleagues will make sure it's free of technical and grammatical errors and save you the embarrassment of sending something flawed.
Do all your links work?
Don't just look at your emails; interact with them. Click on the properties and social media links to make sure users are directed to the right web page.
Have you checked the email on multiple devices?
Our emails are fully device responsive. That doesn't stop your mobile phone from cutting the subject line in half so test readability on as many devices as you possibly can.
Did you proofread it?
It doesn't matter how many times you read over content, errors stick. This can reflect poorly on your brand so flick the email to a qualified copywriter or resident grammar enthusiast to edit before you dispatch.
Have you included the right properties?
You have the opportunity to define your properties by their type, status and location. With great power comes great responsibility, so check these. Can you imagine realising you just sent sold properties in a current listings email? It would be a disaster!
How was your experience with the email?
When you check your email reflect on it. What did you like about it? How valuable was it? Could you make it more engaging?

Getting an email right means taking the time to review and refine it. It means checking and double-checking to make sure everything works.
This checklist is an investment – it's five minutes you spend now to save your reputation later.
With multiple posts written weekly, there is something for everyone.
*By submitting your email, you consent to receive marketing materials from ActivePipe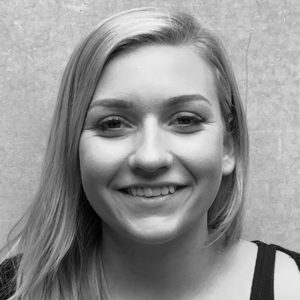 Ebany McLees
After years working the field as a real estate agent, Ebany joined the ActivePipe team as Client Success Manager. Her behind the scenes knowledge of the industry combined with a natural training ability makes her much loved by clients and colleagues alike. As ActivePipe's 'can-do' girl, Ebany is always up for a challenge and says her clients can call her any time of the day.