Now that you've started creating regular EDMs to specified audiences, what can you do to improve your open rates and engagement?
In this guide, we look at ways to help you take your skills to the next level.
Provide compelling content
One of the most important things you can do in your email campaigns is to provide content that is interesting and valuable to your audience. Attention is one of today's most precious commodities. Your audience needs to feel that it will be worth their while to read what you have sent them and they will only do that if you make an effort to put yourself in their shoes.

Avoid the temptation to make your email a brag-fest about you and your achievements. The purpose of your emails is to connect with your audience and prove that you are a useful resource to them and to demonstrate your expertise, without being boastful about it.

To this end, updates on the performance of the local property market – either in blog or video form – can be a great way to provide useful insights, especially if you can talk about it from different perspectives of buyers, sellers, or landlords etc for different campaigns.

The best content helps signal the intent of your audience. So ideally, you want content that if clicked, lets you know when the person is likely to act. Therefore consider pieces like "Why now is a great time to sell", or "X reasons to sell in Spring" – if you send this content to your audience of potential vendors, those who click the articles are signalling when they think they will be ready to act.

Write short, benefit-focused subject lines
The care and attention that you give your subject lines can really make or break an email's open rate. Avoid at all costs the temptation to treat your subject line like a boring label and write something easy like "Newtown Real Estate Newsletter" just to get it over and done with – nothing is more certain to get your email ignored completely.
Your subject line should be an accurate description of the content in your email, and written from the perspective of your audience and in a way that promotes the benefit of reading it. Ask yourself, "What do my readers want to know?" or "What is the most important thing my readers can learn from this email?"
So if you're sending an email to buyers in your market, rather than "Newtown Real Estate Property Listings", consider a subject line like "The latest properties for sale in Newtown". If you were buying in Newtown, this gives you a compelling reason to open it up.
For potential vendors, rather than "Newtown Real Estate Market Update", consider "Why is the Newtown Property Market So Strong Right Now?". If your market update includes an explanation of why the market is performing well, this is much more likely to be read.
Subject lines are typically formatted with darker, heavier text to ensure they stand out among other details of your email. Ideally, you want to keep your subject line to around 30 characters so it can be read in full on both mobile and desktop devices but if the option is to choose an interesting subject line that is a little longer, or a boring subject line that is in the character length, go longer.

Create compelling calls to action
Every time a reader clicks on a piece of content inside your EDM, they are providing you with a valuable piece of data that signals their intent. This is one of the key reasons why email marketing is so powerful.
It makes sense then to both ask for these clicks and encourage them as much as possible by both including buttons into your emails. These buttons are the final step towards getting someone to click-through from your campaign and visit your website or landing page. The words you choose for them can play a big part in determining whether someone will click-through or not.

So what should you write? The key thing to remember is to reinforce the benefit you promised your reader in your email and to put yourself in the shoes of your audience. Avoid generic labels like "Click here" or "See more".

For property listings, consider actions like "Call to Inspect" or "View the Property". For potential vendors, invite them to "Find Out What Your Home is Worth" rather than "Call Us". If you have an article that you want people to read more of, offer a quick benefit summary to clicking through – "See 3 More Reasons to Sell Now" or "Read the Full Market Report".
With multiple posts written weekly, there is something for everyone.
*By submitting your email, you consent to receive marketing materials from ActivePipe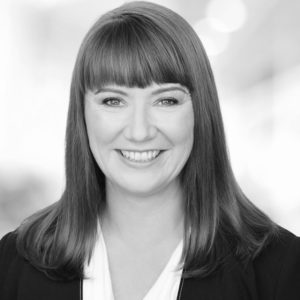 Kylie Davis
As the founder of Real Content and cofounder of HomePrezzo, Kylie has extensive knowledge of digital marketing and content creation and how it can help property professionals to grow their businesses. When she's not presenting on the Inman stage or industry conferences, Kylie hosts the Proptech Podcast and chairs the Proptech Association of Australia.