Content marketing is a longer-term marketing strategy that seeks to build relationships by delivering helpful and useful content to your clients and potential clients.
Its primary focus is to provide information that is relevant and insightful that helps your client solve problems and answer common questions. This builds trust making them more likely to choose you, while at the same time, providing you with useful insights into their motivation and readiness to act.
Content marketing differentiates you as an agent by providing opportunities to share your expertise, advice, and ideas that property sellers and buyers will appreciate.
You have countless stories to tell and advice to give, so here are a few topics from RealEstate Content to get you started:
Great reasons to sell or buy Opportunity always exists is the property market, regardless of whether it's going up or down. Share your thoughts on smart buying and you'll develop trust with your audience. You may inspire them to rethink their perceptions.
How to choose a real estate agent Educate your readers on the questions to ask prospective agents and how to sort the wheat from the chaff. If you walk your talk, then articles on this topic will put you on top of their list.
How to prepare your home for sale We all know sellers need help with this. There's more to preparing a home than simply putting the kids' toys away and stacking the dishwasher. Build trust with prospective sellers by guiding them through this important process.
Hot buyer buttons Show sellers your knowledge of what buyers love in today's market. Is the trend for un-renovated properties, carpets or floorboards, new or old properties? Show how your knowledge about buyer preferences will achieve top prices for sellers.
Popular rental styles Deliver valuable information to landlords and tenants or potential investors. Impress with your knowledge of how to prepare a property for rental, how to identify a good tenant, and many other rental-focused tips and hints.
Local architecture Articles about local building styles and architecture, and how they affect property prices and deliver a return on investment are always popular and you're bound to have some great photos to go with them.
Off-the-plan tips If you're representing a developer, articles that help prospective buyers understand how to buy off-the-plan and avoid key risks can be extremely powerful.
Financing and lending The Royal Commission into banking has changed lending which is changing the time it takes to get finance and the time it takes to achieve a sale. Providing helpful advice in this area builds your credibility.
Popular interior design styles Design is a great topic to share with sellers, buyers, and even longer-term past clients that you just want to stay in touch with.
Difference between a conveyancer and solicitor The subtleties of buying property is often lost on buyers. What is conveyancing exactly, and who does it? Don't assume your clients and prospects know, or have retained the information from their last purchase. Demonstrating that you understand the buying process from top to tail is a winning strategy.
ActivePipe's RealEstate Content has produced over a hundred articles focused on the property market to help you deliver these messages – and many more. They're written in the voice of a real estate agent or mortgage broker and can be edited to suit your needs.
If you're an ActivePipe user and would like to access over 230 articles as well as 15 new ones each month, speak with your Customer Success Manager.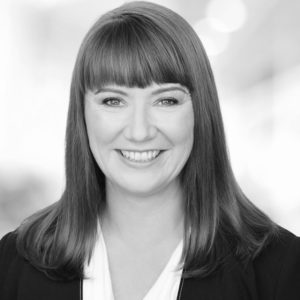 Kylie Davis
As the founder of Real Content and cofounder of HomePrezzo, Kylie has extensive knowledge of digital marketing and content creation and how it can help property professionals to grow their businesses. When she's not presenting on the Inman stage or industry conferences, Kylie hosts the Proptech Podcast and chairs the Proptech Association of Australia.