Real Estate shifts to digital
As the real estate industry grapples with the need to rely less on face-to-face interactions to limit the spread of COVID-19, the shift towards digital channels has been accelerated.
Digital marketing will be essential for agents to drive revenue and value for clients, even while maintaining social distancing. To this end, we're excited to publish our new white paper Digital Marketing in Real Estate: A guide to better ROI.
The industry-first paper showcases how digital marketing is playing a pivotal role in transforming the real estate industry, and guides real estate offices on how to optimise their digital strategies to achieve a better ROI and an improved customer experience.
Clarifying digital marketing in real estate
We created this white paper to analyse and compare the pros and cons of different digital marketing channels, but more than that, we wanted to put into context how marketing strategies align with the behaviours of the top-performing agents. What are the best agents doing to win more listings? By capturing those insights in a single report, we hope to simplify what can be a very complex topic for real estate decision makers.
There are a lot of options for agents in regards to building their brand and winning more business, but we believe there's a level of confusion as to what delivers the best outcome. I spoke at List, Sell, Negotiate last year where we polled the audience, asking what they think delivers a greater ROI, social or email? Staggeringly, 81% answered social. The truth is, email has an ROI of 42x that of social.

With this report we offer real estate agents a proven approach to generating more revenue, including how to unlock the hidden value in an agents most powerful asset — their database.
Real estate offices looking to drive revenue and better value for clients can download the whitepaper here.
In the news
Pros and cons of digital marketing channels revealed
A new white paper has offered insight into how agents can reap the benefits of digital marketing channels — and what they should be wary of.
Study Tells Real Estate Agents: Use Email, It Works
Email produces the best ROI — $42 for every dollar spent, according to Digital Marketing In Real Estate—A Guide to Better ROI.
Digital marketing will prove essential for real estate agents
As the real estate industry grapples with the need to rely less on face-to-face interactions due to the spread of COVID-19, the shift towards digital marketing has accelerated.
With multiple posts written weekly, there is something for everyone.
*By submitting your email, you consent to receive marketing materials from ActivePipe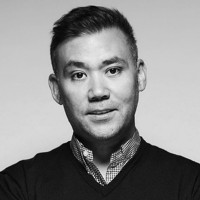 David Choi
As a highly qualified senior executive with over 15 years in corporate and business development, marketing and strategy, David brings a whole lot of passion, experience and expertise to his role as CCO. When he's not planning for ActivePipe's global expansion (takeover), David loves nothing more than going for a cheeky burger run with the team.