Case Study:
Imagine you're a parent, who's growing their family. You've just had a new kid, which means you're up all night with a baby and up all day with your older children. As a busy parent, you can never find somewhere for a moment alone.
This house just isn't big enough!
You've started thinking about moving into a bigger home, but agents keep sending you emails about houses that are too small for you.
These guys are meant to make upsizing easier but all they do is fill your inbox with spam. Maybe you shouldn't even bother. If only there was someone who knew what you actually want!

Often your contacts are busy. Sometimes they might even be as busy as you are. That's why it's so important for an agent to be sending effective communications that add value by really connecting with the needs of individuals in your database.
Otherwise you can end up wasting your time and frustrating your contacts.
ActivePipe understands that your database is important as it's the essential asset which you use to maintain and strengthen your relationships. That's why we've been working hard to modernise and improve one of our best tools for creating custom audiences.
Introducing the Improved Buyer Preferences Filter
The Buyer Preferences filter is the supercharged version of the ActivePipe filter you already know and love. This feature allows you to tap the hidden potential of your CRM, and gives you access to important insights into what is most important to your contacts.
Buyer preferences sorts your contacts into distinct categories, which you can use to send emails that speak directly to each group's specialised needs.
These include the:
Number of bedrooms, bath, and car parks
Price range
Desired area
Every contact on your mailing list will believe they are receiving personalised communications from you and your interaction rates will soar!
How-to get started:
To build an Audience off buyer preferences:
Log on to live.activepipe.com.
Click Contacts on the left-hand navigation menu.
Open the Audiences tab.
Click the Create New Audience button. This will open the Audience builder.
To add a customer's buyer preferences, click on the select menu and scroll down to the Preference option group.
Select the buyer requirement you want to target, and how you want to target it. This will give you a list of all the contacts who fit these buyer preferences.
From there you can either choose to add more filters, or make your audience more specific. If you're finished building your custom audience, simply click the blue Save button. You can now send an email to this audience from the Campaign Section, as you normally would.
It's that easy!
Case Study:
Remember our parent from before? Well they remember you.
You've been using their buyer preferences to send them emails about houses with the exact number of beds and baths they're after. You've given this contact confidence that you will find them a home and that makes them get in touch.
This is the start of a strong relationship, the first step in turning a contact into a customer for life.
With multiple posts written weekly, there is something for everyone.
*By submitting your email, you consent to receive marketing materials from ActivePipe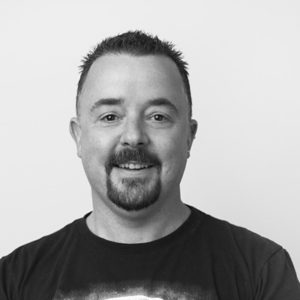 John McClumpha
John is a self confessed geek and design guru. His expertise lies in UX and product design for the development of online solutions. With over twenty years experience in the industry, John believes that simplicity is the key to connecting people to technology and technology to the world. Outside of ActivePipe, John keeps busy with award-winning photography and riding his Harleys.