At ActivePipe, our team is always working hard to provide you with the best user experience possible.
After reviewing our contact profile section, and taking on feedback from users, we're proud to introduce a number of improvements.
More Efficient
An updated design of the Contact Overview improves efficiency and usability by giving you all the key information about a contact "at a glance".
We've also introduced a number of performance improvements, meaning there's little or no wait time for viewing contacts now.
Important information at a glance

The new contact information bar is visible throughout all areas when viewing a contact, giving you key information when you need it.
Convenient Editing
Editing a contact is just a click away with our new contact information bar.
One click, and the contact's complete profile information slides into view, ready to edit.
Intentions are clear
Intentions are now visible on the contact overview, helping you clearly identify the conversation you should be having.
We also let you know whether the intent was identified by ActivePipe's profiling algorithms or if the contact has shared their intent explicitly.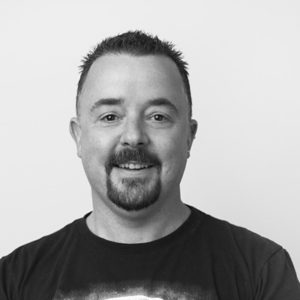 John McClumpha
John is a self confessed geek and design guru. His expertise lies in UX and product design for the development of online solutions. With over twenty years experience in the industry, John believes that simplicity is the key to connecting people to technology and technology to the world. Outside of ActivePipe, John keeps busy with award-winning photography and riding his Harleys.