Award-winning real estate marketing automation platform ActivePipe, has joined forces with Berkshire Hathaway HomeServices Fox & Roach, REALTORS® as part of their newly launched state-of-the-art marketing technology platform, the Berkshire Hathaway HomeServices Fox & Roach, REALTORS® Agent Center for Excellence (ACE).
As part of the ACE package, which seamlessly integrates multiple best in class marketing technologies into one cutting edge platform, ActivePipe allows Berkshire Hathaway HomeServices Fox & Roach, REALTORS® agents to create powerful email drip-campaigns with built-in automation and property integration.
With ActivePipe, brands can now implement a 'tiered-down' approach, the first of its kind. Centralized communications can be deployed from the brokerage level, delivering a cohesive message through their local channels. These emails take seconds to create, thanks to ActivePipe's easy-to-use email builder.
"We are proud to be part of the ACE initiative alongside the other best-of-class technology platforms," said ActivePipe CEO, Ashley Farrugia. "Berkshire Hathaway HomeServices Fox & Roach, REALTORS® is an exceptional group, and with ActivePipe, their agents will be given the tools to send intuitive emails that discover hidden opportunities in their databases, resulting in more listings and higher commissions. It's a revolution."
The ACE platform is designed to be agent focused and data-driven, delivering powerful CRM, lead management, listing alerts, digital marketing tools and agent intranet from one centralized portal.
"After nearly two years of research, we realized investing in a best-in-class approach was the only way to continuously provide our agents with the most advanced technology to maximize their business," said Rajeev Sajja, Vice President of Digital Innovation at Berkshire Hathaway HomeServices Fox & Roach, REALTORS. "We are genuinely committed to providing best-in-class tools and services to our agents to service their clients through innovation and key partnerships in the industry. As agents begin utilizing ACE, they will find running their day-to-day business is easier, more effective and highly efficient."
The official rollout of ACE will begin in the Lehigh Valley, Pennsylvania area throughout December 2018. By January 25th, all 5100 Berkshire Hathaway HomeServices Fox & Roach, REALTORS® agents throughout Pennsylvania, New York and New Jersey will have access to ACE.
About ActivePipe:
Unique within the real estate space, ActivePipe integrates live property feeds to present tailored recipient-specific content. ActivePipe helps brokerages and agents in identifying and converting potential buyers and sellers by managing the communication journey with all prospects, at scale.
Its drag-and-drop email editor allows for easy and instant blog and video incorporation, creating a seamless nurture program across all stages of the real estate lifecycle.
ActivePipe has established a rapid paid penetration across US, UK, New Zealand and Australian real estate offices in its short history in market. The ActivePipe platform complements all popular real estate CRM platforms by bringing static data to life. Agents can now identify and profile the clients most active, allowing agents to focus and prioritise those clients that are showing signs of transacting in the immediate future.
For more information, speak to a member of our team here.
With multiple posts written weekly, there is something for everyone.
*By submitting your email, you consent to receive marketing materials from ActivePipe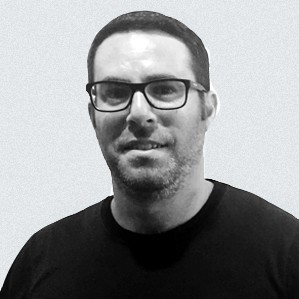 Mike Feller
Mike started his career playing soccer for the US National Team. This athletic background fuels his competitive spirit and motivated him to go back to school, get his MBA and take on the business world. Mike has worked in high level leadership roles across tech, startup and consumer products and loves being involved in the early stages of a business' development.