Why do agents go through the effort of surveys, cold calls and chasing people down for face-to-face conversations?
It's not for fun.
Back in the old pen and paper days this was the only way to grab essential information about your contacts. While these methods are still important, they need to be enhanced with something extra if you're going to be Agent #1 in the modern market.
Our new and improved Contact Intent feature is the powerful solution that gives you up-to-date insight into what your contacts are going to do next.
Contact Intent predicts your contact's behaviour and displays easy-to-read tags so that you know exactly what to do next.
The different Contact Intent tags are:
Upsizer
Downsizer
First Home Buyer
Investor
Loan Lead
Potential Seller
Easy to Use
The tags are super straightforward and easy to use.
For example, if a contact has an Investor tag, you know they are worth chasing for the property management side of your business, while the Potential Seller tag helps you beat other agents to new properties before they go on the market.
Eventually you're going to wonder how you ever lived without this information. That's why Intent tag summaries appear on the Dashboard as soon as you log in.
From there, you can view a list of contacts who belong to each category.
It's simple: Just click on any tag.
From there, you can click on any Contact Intent tag to see which contacts belong in each group.
This gives you a foothold for the type of relevant and personal conversations that add value to your database.
How do we do it?
These tags are our secret herbs and spices, so we can't exactly tell you the recipe.
What we can tell you is that ActivePipe has recorded over a billion contact interactions. By using machine learning to identify your contacts behaviour, we prioritise the leads that put you in touch with the right contacts at the right time. This way you have more room in your busy schedule to have quality conversations that are so important for developing your personal brand.
The information from Contact Intent updates every 12 hours, so that you know you can act in confidence when it comes to your buyers, sellers and investors.
You always have the final say and full control over how your database is labeled and used with ActivePipe. In the end of the day, you're the expert, so our software listens to you above all else.
The Takeaway
Modern technology gives agents the ability to understand their database like never before. It's an exciting time, where agents have access to all sorts of tools that people could never have dreamed of in the past.
Jobs that once took hours now take mere seconds.
It's no wonder more and more modern agents are using the modern tools to turn contacts into customers for life.
---
"How can I make myself an influencer to my staff, my peers and my database?"
Learn how you can turn yourself into an industry voice who people listen to!
"Is this feels like a glimpse into how my grandkids will be connecting with customers …"
Find out what has forward thinking agents buzzing!

With multiple posts written weekly, there is something for everyone.
*By submitting your email, you consent to receive marketing materials from ActivePipe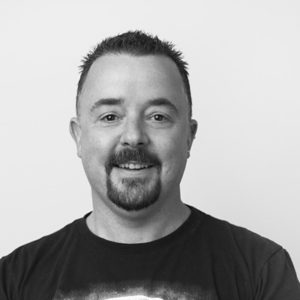 John McClumpha
John is a self confessed geek and design guru. His expertise lies in UX and product design for the development of online solutions. With over twenty years experience in the industry, John believes that simplicity is the key to connecting people to technology and technology to the world. Outside of ActivePipe, John keeps busy with award-winning photography and riding his Harleys.