If you follow the Australian Business Awards or are a friend of ActivePipe on social media, you may have heard that we took out their Software Innovation, Technology Innovation and Marketing Innovation awards for a second year running.
Being recognised amongst a pool of exceptional business talent is undeniably awesome and I couldn't be happier that we get to celebrate these wins twice in as many years. But for me, the beautifully framed set of certificates now hanging at the top of our Melbourne office stairwell signify something far more important than profit margins, market placement or software algorithms.
What wins like these really show me, is tangible evidence that our team is doing exactly what it has set out to do. We've worked together, as a collective, to achieve an incredible set of goals by utilising the different skill sets, strengths and even weaknesses of each individual.
Through an eagle-eyed approach to creating a strong and inclusive company culture, each member of the ActivePipe family has felt confident to express all the fresh ideas that led to our product being as successful as it is. By giving the team unequivocal freedom and trust, I've discovered that the proof is well and truly in the pudding; a well-nurtured team give back in spades, and then some.
In the age of the start-up and a worldwide decline in lifelong brand loyalty, it's a mistake for any leader to overlook the role of culture in strengthening their business. In droves, millennials are turning their backs on the traditional suit-and-tie job, unless it comes with a lifestyle balance and culture that aligns with their values. This means that if you want to attract top talent, you've got no choice but to get on board and rethink what you have to offer those that are offering forty-plus hours a week to you.
You don't have to drop everything, run out the door and buy a foosball table and bean bags (although it doesn't hurt, I'd be facing mutiny if I dared remove ours). What it does mean is stopping what you are doing, taking a step back and evaluating the happiness of your staff, and if you feel something is amiss, implementing a three point plan to address it. Get this part right and it won't just be awards you're winning, you'll see every facet of your business winning as well.
Start With Your Why
This first step is the most important. Why are you here? What is the purpose of this business? If your only answer is 'making money', then you're going to have trouble building an authentic connection with your team. Think deeply about your goals and make these plans known to all new interviewees.
If you haven't already, work with your current staff to come up with your purpose together. At ActivePipe, we did this by identifying three words that truly define us: hustle, inspired and easy. They drive every avenue of our business and we know that if they're being fulfilled, everything is chugging along just fine.
Live and Breathe It
Don't pay it lip-service and then fall back into old habits once the novelty has worn off. You need to work hard every day to maintain culture. Live and breathe it! Keep the momentum going with team-building days that get everyone out of the office, communal spaces that encourage mingling and interiors that inspire creativity. Constantly remind your team how important your ideal culture is and make sure you always lead by example.
Pay it Forward
Encourage innovation outside the confines of the office and give kudos to those who strive for it. If a team member achieves something cool, let them know it. Be present in your company, not just a faceless suit behind a computer screen and be the company that's known for giving back to the communities that support it. We see real estate brands doing this well, often promoting junior sporting teams and local events.
Remember, success is for sharing. Break bread with your staff and immerse yourself in your community.
The benefits of a strong, unified company culture
Maybe you think this all sounds a bit fluffy.
Perhaps you're right, but in my experience, building a company culture that you can be proud of is no exercise in kumbaya hand-holding. If you get it right, staff retention rates will soar and your flawless brand image will attract customers in the thousands.
At the end of the day, it all comes down to this: no matter what someone's job title is, whether they're your right-hand woman or a fresh-faced graduate, everyone deserves to be treated with respect and humility.
Live by this everyday and it won't just be your accountant that thanks you for it, you might even pick up an award or two along the way.
With multiple posts written weekly, there is something for everyone.
*By submitting your email, you consent to receive marketing materials from ActivePipe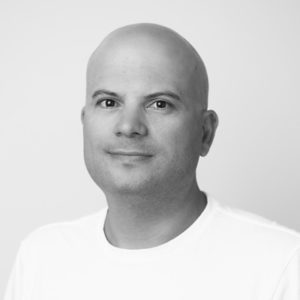 Ashley Farrugia
Ash began his career as a motor mechanic and converted an LP gas fitting business into a national franchise. He is now co-founder and CEO of ActivePipe – a marketing automation and data discovery platform for real estate. He attributes his success to taking risks, making decisions quickly and having faith in the people he employs. When he isn't busy building a global company, Ash enjoys fishing, camping and flying aeroplanes.