When I last caught up with Better Homes and Gardens(R) Real Estate (BHGRE) President and CEO Sherry Chris, I was thrilled to get an insight into her career and what has driven her success so far.
This week, I want to shift our focus to the future.
Sherry Chris is renowned for her innovative approach to business and for finding solutions to problems that agents don't even know they have. As such, she is the perfect woman to chat with me about the future of real estate and what's in-store for the technology that supports our industry.
In our conversation, she spoke of three key areas agents should keep in mind to make the best out of the ever changing technology landscape.
SOCIAL MEDIA
As you can imagine, we were pretty quick to get on the topic of social media and how important it is for staying relevant.
"It's how we connect with one another, both personally and from a business perspective, but when I look across our industry, no-one is really doing it effectively."
BHGRE made a strategic decision to align themselves with the wider Better Homes & Gardens brand, which includes a magazine with over 40 million monthly readers. As a result, their consumer channel has exploded, and they are able to share design and decorative ideas that help their brokers and agents connect with the consumer on a different level.
"Through the magazine, we have access to a huge database which we can market to directly and use for predictive modeling. This implementation of social media and technology has been very kind to us", she says.
"I'm very active on social media. I manage two Facebook pages as well as one Instagram, LinkedIn and Twitter page. This means I personally connect with thousands of people in our industry every day."
It might take a little creative thinking, but there will always be ways an agent can leverage the power of social media and use it to drive the success of their business.
"The key isn't a secret at all, you just have to be authentic and always keep the end consumer in mind".
TECHNOLOGY
When it comes to tech, Sherry says it's all about moving with the times.
"We continue to build technology, we continue to partner with technology. What we look for are the very best end-to-end solutions for our brokers and agents", she says.
Three and a half years ago BHGRE's parent company, Realogy, made the decision to buy ZipRealty, which they recreated into Zap, a technology platform that helps their affiliated agents and brokers stay in sync with their customers, grow their business and thrive in today's real estate landscape.
"We build our own internal technology, including our digital marketing center, CRM and all of the tools and products that attach onto those. This helps our agents be more productive and connect with the consumer at a deeper a level", she says.
So where do BHRGE's savvy tech-heads want to go next?
"The buzzwords out there are AI and machine learning, both of which we are working on diligently", she says.
These days, data is everything and Sherry's team wants to effectively utilize the huge amount that they've amassed throughout the years.
"We are working on how to use data to predict when people are most likely buying and selling a home, and to get out in front of our competitors and be the ones who help them move into the next phase of their lives", she says.
CUSTOMER CENTRICITY
There's nothing groundbreaking in the concept of keeping your customer front-of-mind, but as real estate moves forward and technology embeds itself further into our lives, it can be easy to forget that at the end of the day, this industry is about people.
What's the point in building fancy new systems if they don't improve the experience that your clients have working with you?
"I wanted our company to stand for something and that's why we launched a values driven brand that celebrates Passion, Authenticity, Inclusion, Growth and Excellence (P.A.I.G.E.).These are our core values and they really mean something special to us", she says.
"It means sending a handwritten note, picking up the phone and thanking somebody or doing something before you're asked", she says.
When I reflect on everything I've learned from Sherry, I feel grateful that she shared her time and wealth of knowledge with me.
I also feel incredibly proud to work for ActivePipe, where so many of the values Sherry spoke of are values that are hard-wired into the everyday running of the company. Hard-work, customer-centricity, and a focus on creating strong culture are the cornerstones of this business' success.
When it comes to technology, we're continuously striving to be at the cutting edge of predictive analytics and we are harnessing the power of data to enable customers and agents to have conversations that enrich both of their real estate journeys.
It seems we are on the right track and if we continue looking to Sherry Chris for inspiration, I'm sure we're going to do just fine.
Check out part one of our interview with Sherry; "The Sky is the Limit" here.
With multiple posts written weekly, there is something for everyone.
*By submitting your email, you consent to receive marketing materials from ActivePipe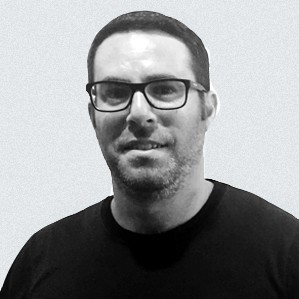 Mike Feller
Mike started his career playing soccer for the US National Team. This athletic background fuels his competitive spirit and motivated him to go back to school, get his MBA and take on the business world. Mike has worked in high level leadership roles across tech, startup and consumer products and loves being involved in the early stages of a business' development.