Building Your Professional Network through Strategic Content
There's no shortage of articles out there telling you how easy and important it is to build your real estate network through social media.

Thousands of agents across the globe have wholeheartedly embraced the internet to actively build relationships with buyers and sellers in the local community, but how much time are they dedicating to creating content which engages professionals who can help build and promote their business?

Attracting contacts with industry clout is a solid strategy for getting ahead. You'll not only build your profile but also gain numerous insights that will catapult your personal and business development.

What's the most effortless way to ignite these connections?

Well-considered, strategic content.

Build the framework with LinkedIn
Plenty of agents use LinkedIn to attract new clients and socialise with like-minded colleagues. There's nothing wrong with this but it's a mere fragment of what LinkedIn can do for your professional network.

LinkedIn gives you access to some of the most influential players in real estate. Go after them. Send connection requests to influencers, keynote speakers, group executives, power agents, anyone you can learn from or who can help advance your business.

Don't add or accept just anyone. Keeping contacts relevant will ensure you don't dilute the value of your network. As a general rule, if they don't have a profile picture or play a valuable role within your industry, cull them.

Study, mimic then …
Now that you're building a more strategic network, you need to make yourself visible within it. This is where content comes into play. To capture the attention of key industry figures you need to engage them in a value exchange.
What do they get from having you in their network?
Study the type of content they're sharing and interacting with. What publications are they following? What articles are they into? Start by sharing similar content that will pique their interest and encourage a comment, like or share. If what you're posting has value, you'll naturally position yourself as a thought-leader which will attract new, quality followers and prepare you for step three…
Innovate
In-between the thousands of phone calls, miles and meetings that you plough through each week, there's surely a few insights into the industry that roll around in your head. Have you ever thought that these could be of value to someone else?

You don't have to be a great writer or spend countless hours plugging away with editing software to create content that pops. In fact, it's often raw material that conveys the most authenticity. You just have to ensure that you're not making content for the sake of content. It doesn't matter how slick the result is, the only importance is whether it adds value to a professional audience.

If words are your thing, write a short article series that speaks on changes in the industry. Prefer a more ad-lib style? Make use of your smartphone and create a video series interviewing other movers and shakers in your network.

The possibilities of what you can create are endless but you have to put time into research. What will perform well? Plan your content in advance and craft a distribution strategy that will get you noticed by the right people, at the right time.

What's next?
Growing your professional network requires a multi-pronged strategy and takes time. Content plays a big role in promoting yourself with meaning and personality but smart agents know that they have to get out and rub shoulders with the best-in-class to truly secure the relationships that will help them get ahead.

Real life will always trump online.
Pro-Tip for ActivePipe users
Once you're in the cadence of producing content, why not use ActivePipe to send it out to your professional network? Firstly, ask your new connections if it's ok to reach out to them via email. Set up a new 'audience' purely for these contacts and add them in. Then, simply drag-and-drop articles and media to create a high quality newsletter that will impress and engage the most important people in real estate.

It's that simple!

The Social Channels Every Agent Needs to Leverage (and how)
The idea of an agent using social media to boost their profile is hardly groundbreaking.
I don't need to tell you that it's an essential element of modern business. That said, for a time-poor agent, working out which social networks to invest time and energy into can be an overwhelming experience.
To help navigate this wild west, I've enlisted the help of an expert. Talia Wachtel is the VP of Marketing at Tiger Pistol – a Facebook Marketing Partner specialising in helping brands generate meaningful local results via social.
We had so much to talk about that I'll be releasing our interview in an exclusive, three-part series that will cover everything you need to know about building a superstar online persona.
To get started we're getting back to basics as Talia tells me the channels every agent should be using and how on earth they can use them well.
Thanks for taking the time Talia! I want to start by asking you about Instagram. There's so much hype around using this platform for business but many agents, especially the older generation, aren't sure how to get started.
Selling real estate is a visual affair. We've all seen vendors happily spend thousands of dollars getting the perfect portfolio of images together, so it's no surprise that Instagram is increasingly being touted as the perfect social media platform for agents.
The key to success is a clean, professional aesthetic that represents you as an agent. Every photo you post should be beautiful, clean, clear and natural. It may surprise you to know that overworked photos with heavy filters aren't necessarily the key to success!
Posting short videos is another great way to add a personal touch and showcase a property's best features. Don't be afraid to be the star of the show! Videos that feature an agent talking about what's happening in the market do well and will position you as a thought leader.
One of the most successful strategies that we are implementing for our clients is advertising through Instagram Stories. It's no surprise that we're seeing success with this – Stories are growing 15x faster than feeds. Even Facebook exec Chris Cox says "the Stories format is on a path to surpass feeds as the primary way people share things with their friends sometime next year". Similar to advertising on Instagram Feed, prospective vendors can click on your story and land on your website without having to remember your name or look you up.
This leads into my question about Facebook. This has been the powerhouse platform for a while now and you'd be hard-pressed to find an agent who's not using it to some extent. What advice do you have for those wanting to take it to the next level?
If you haven't made yourself a Facebook Business Page yet, hop to it. It's imperative to separate your private and business lives online, but more importantly, you need a Business Page in order to leverage Facebook's robust advertising capabilities.
There are three key elements in driving success on Facebook: Posts, Ads and replying to your community. Posting regularly will keep your Page relevant. If you're strapped for ideas on what to post, there's not harm in getting inspiration from other agents you follow. Share local market updates, lifestyle articles, neighbourhood events that you find online, and of course, leverage your listings. While you may not be trying to do the hard sell, your listings can provide unique content and are a great way to get your Page Fans to click through to your website.
To really get the most out of Facebook, you need to be running ads. And I'm not talking about simply Boosting Posts. I'm talking about leveraging the plethora of Facebook ads that are purpose-built to drive meaningful business outcomes. Run a Lead Ad to generate leads directly on Facebook, or drive traffic and conversion on your website with a Conversion Ad. If you're looking to be seen by as many people as possible in your local area, Reach Ads are perfect for you. Don't shy away from using some of the more refined targeting options as well, such as uploading your client database for retargeting purposes, or creating a Lookalike Audience to ensure you're being seen by people who are most like your existing clients. Add the Facebook Pixel to your website, and retarget people who have visited your listings online with specially targeted messages.
Lastly, with all the engagement you'll be getting on your posts and ads, you'll need to make sure that you're checking any comments or messages sent via Messenger. It's important to get back to leads in a timely manner, and Facebook makes it easy for you to do that.
I've been working on growing my LinkedIn profile and it's been great for connecting with other marketers and players in the real estate space. How can it work for agents trying to connect with prospects?
Whilst Facebook is a bit more casual, LinkedIn should really be treated like your public CV. This is where you can really establish yourself as an expert in the space, and network with real estate's biggest players.
Make sure you fill in the 'bio' section with plenty of information to let prospects and other agents know who you are and what you're about. Add in your accomplishments and finish it off with a jazzy photo that will capture attention amongst the noise.
Now it's time to optimise. You should update your profile with a proper URL that lets Google pull you up when someone searches your name. Begin to build your network by adding connections through your current email database.
Play around with LinkedIn's "Advanced Search" feature. Here, you can type in specific keywords and locations to find the perfect connections to build your dream network.
I've noticed lately that a number of agents are using Twitter to advertise properties. What are your thoughts on this?
Twitter is all about the hashtag, so have a look around and see what other agents are using to get ideas. Staying up-to-date with the most popular hashtags in your farm area will help people find your posts.
Tweeting is like attending a networking event. It's not necessarily about making rushed deals but putting in the groundwork for later business. Start by sharing a photo of a great listing in your local area and use strategic hashtags to get it in front of the right people.
If someone replies to your content, you must engage with them. These are your clients in the making, so treat every one of your followers like they are a prospect talking to you at an OFI.
Any final advice Talia?
No matter what social media strategy you decide to go with, you need to actively concentrate on growing your network. Real Estate truly is all about connections – so make sure to put some time aside each week to send friend requests to former and current clients, other agents and leaders in your community. The referrals you can generate from a solid network are exponential.
Want to reach out to the experts? Hit up Talia and the Tiger Pistol team here.
And don't forget to keep an eye out for Part Two in the coming weeks! (more…)
Let Your Personality Shine Through Content
If you've chosen a career in real estate, it's safe to say you've got a bit of pep to you.
Whether you've been gifted with an innately strong personality, or it's a learned bravado that makes you pick up that phone for the umpteenth time, as an agent, you can't afford to not let your flag fly and take the lead in a conversation.
So why are so many agents producing such bland content? In 2018, all the tools are so nicely laid out for the taking. Social media is free (and really easy), images, videos and .gifs can be easily assimilated across a range of platforms and best of all, you've got that winning personality and just the right splash of salesmanship, ripe for the picking.
If done right, content marketing is your best friend. It attracts contacts to your website, educates them and then convinces them that you're the agent for the job. It reminds previous clients that you've got your finger on the pulse and keeps you front-of-mind when it comes time to get back on the market. It gives your brand (YOU) a sense of authority and a leg up on the competition.
Too good to be true?
Research tells us that content generates three times as many leads as outbound marketing and costs 62% less. These are some pretty serious stats. But it doesn't mean you can just throw up any old thing and hope for the best.
Your content is a reflection of you and the experience people have with you. So make it easy for yourself and let you do the talking with these 5 tips that'll turn you into a content marketing genius with a personality that shines.
1. Write How You Talk
This is a really simple way to get started. Writing copy that will go out for the world to read can be daunting, so many agents fall into the trap of overthinking what they write or trying to emulate others out of fear of getting it 'wrong'. This only leads to dull, dull, dull.
Get started by getting started. Write down your copy exactly how it sounds in your head and go from there. You can always go back and do a tidy up when you're done. This will establish your own unique 'voice' which you won't struggle to replicate in the future.
2. Talk in Stories
Having a slow news week? Don't stress, it happens to everyone! One of the best things about online content is there are no set rules and including anecdotes from your everyday life is totally acceptable and a great way to give your contacts a glimpse into your life (a two-for-one deal because you're also building a relationship they can trust).
The trick here is to weave a business message into your stories. Did your favourite footy team make the grand final? Why not talk about how the competitiveness in your friendly tipping comp got you thinking about competitiveness in the real estate market.
Did your daughter just start at a new school? Write a Facebook post about how funny she was getting ready for the big day and wish all the families out there a great start to the new school year.
Stories allow you to connect to your community and seep into their subconscious. Marketing gold.
3. Know Your Audience (and don't be afraid to show it)
Unless you're specifically talking to a corporate crowd or other agents, no one cares if you know all the big fancy real estate terms.
Rather than setting out to impress with your shop talk, picture your audience sitting in your backyard enjoying a Sunday BBQ. How would you talk to them about real estate in this scenario?
Write it down.
4. Use the Tools
Writing not your thing? That's cool! Thank the tech gods above that in 2018 you don't have to be a poet laureate to let your inner self out into the world. Facebook Live and Instagram stories are fast becoming a staple for savvy agents with marketing know-how. Not only can you showcase your personality without having to write down a word but you're engaging in a practice which Forbes magazine says is now 'essential' for growing your brand.
Give your followers a live tour of one of your properties, or host a Q&A session that answers questions they send in.
Still too much for you? Share videos and articles that you like on your different channels! Chances are, if you like something, someone else will too.
5. Have Fun
Don't take it all so seriously. Have a laugh (at yourself if need be) and put yourself out there. There's nothing more engaging or authentic than someone who's having a go and being themselves.
That's the key takeaway everyone. There's a million different ways you can go about sharing your content but as corny as it sounds, there's only one you.
So, let yourself shine!
How to Use ActivePipe to Enhance Your Marketing Mix
Twenty years ago, an agent would print out flyers, organise a mail drop and base their cold calls off surnames listed in the White Pages. The entire process relied on mass distribution and a little bit of luck meaning inbound leads were rarely qualified.
These days much of the guesswork has been eliminated from prospecting and every piece of advertising implemented can now be traced right down to a single 'click'. This visibility is one of the great advantages of real estate's digital revolution.
What hasn't changed since the early days is the importance of understanding a customer's journey down the path to purchase. What we see now is a growing trend for lead generation through digital channels and social media platforms such as Facebook and LinkedIn. These allow agents to get in front of contacts with targeted advertising. Once you've captured the attention of potential clients and these leads find their way into your database, ActivePipe kicks in.
As our platform is specifically designed for real estate, ActivePipe profiles new contacts and nurtures them with ongoing automated email communications relevant to their property intentions. This makes the platform just as important to an agent's marketing mix as a 'For Sale' sign with their smiling face on it.
The listings in these email communications drive customers to click through to the agent's website which can be tracked via a cookie, web hook or Facebook pixel.
So you're probably wondering what a choc-chip cookie has to do with your marketing efforts?
I'm not saying you need to spend your Saturday mornings whipping up a batch of the sweet stuff to hand out at your open homes (although it probably wouldn't hurt). What you need to do is get your office's resident tech-head to install a digital cookie or pixel. This is a small file with an ID tag that tracks visitor movements on your website so you can serve them Facebook ads and Google adwords.
If this sounds too complicated it's best to get a digital agency such as our friends at StewArt Media onboard who can take care of the technical stuff for you. It's a worthwhile investment that I encourage you to make.
So, let's talk about ActivePipe's role in digital marketing mix
As I said earlier, the platform is designed to nurture your contacts. The detailed reporting of their interactions will give you a bigger picture of what your most popular properties are and who they interest. You can use this data to select the listings you should prioritise in your sales efforts.
Let's say that 123 Smith St is barely getting any engagement. You look at the reporting and see that it's quite run down and in an up-and-coming suburb that is about to take off. You instantly know that this is the ideal property for an investor.
It's time to jump onto your ActivePipe account and look at the list of people who thanks to our behavioural driven algorithms are classified as 'investors'. You can extract this list and upload it into Facebook Ads Manager and it will automatically create a Facebook audience based on the data you've input. You can also set targeting parameters such as age, distance and interests. Once you've done all this, activate the campaign with a simple click and your ad will go straight onto the screens of your intended audience.
You may have noticed this working on your own newsfeed. Remember that time you were dreaming about a holiday in Thailand? After having a quick google for cheap flights, you spend the next three weeks inundated with Jetstar and luxury accommodation promotions. That's targeted remarketing advertising at work.
So, what can you take away from this article?
With the ability to target potential leads in minute detail, digital technologies have revolutionised the prospecting process for agents. Everything online is trackable and marketing strategies can be enhanced by the data intelligent platforms such as ours provide.
So stop just thinking of ActivePipe as an email builder and distribution tool and start using it to its full potential. Really dive into the data and use those insights to direct and develop a true multi-channel marketing strategy. While it might sound complex, the reality is It couldn't be easier. The best thing is everything you need is right there on your dashboard, it's up to you to make the most of it.
The Importance of CTA in Real Estate
If you've ever dared to venture onto this crazy new thing called "The Internet," there's no doubt you've found yourself face-to-face with a little button that promises big things.
Whether it's a dreary Sunday afternoon online shopping or signing up for an industry mailing list, at some point in your digital life-time you've come across a well thought out call-to-action (CTA) button.
So what is a CTA and why is it so important for real estate?
Simply put, a CTA is a short and engaging text, video or audio prompt that's built into your communications to persuade your audience to perform a specific action. Sign Up Here! Go To Checkout! Buy Now! These pushy little fellows have shouty voices and a crass sales pitch we should hate but if done well, they are absolute dynamite and the key to your business' success. A good CTA can make or break an agent's marketing efforts.
Lights, Camera, Action
Surprise, surprise, a good CTA is all about action. Commanding statements that incorporate verbs such as; call, subscribe and buy, are to the point and will encourage your audience to spring into… action.
Keep It Simple Stupid
Have you ever sent out a killer email filled with hot properties you think your database will love? You're confident the phone is about to start ringing off the hook but alas, radio silence. Unfortunately, it's an all too common occurrence for those who produce good content but fail to summarise it with a simple and direct CTA.
Tying up your email with a "Book Your Viewing Now" button will hook your audience in and make the process as simple as possible – for you and for them.
Urgent, Urgent! Don't Miss Out
Blame it on what you will, the modern human has an embarrassingly short attention span. We've all got a debilitating case of collective FOMO and an "I'll do it later" attitude that makes us difficult to tie down. Here lies the beauty of a great CTA. It not only encourages your contacts to take action before they have a chance to get distracted but it also creates the impression that a property is in hot demand and if they don't jump on it "now" they will miss out on something amazing.
Capitalise on urgency with a "Don't Let This One Pass You By" button.
Testify!
If you're not gathering client testimonials you are missing out on a major marketing opportunity. A strong testimonial is often the dealbreaker that separates you from your competition and can be the deciding factor in whether people go through with the CTA that's presented to them. Placing one just below a quote and a photo of a smiling customer gives you authority, displays success and subconsciously persuades an audience to get clicking!
Why not start incorporating testimonials to the bottom of your emails? Follow it with a "Call Now" button and you're phone will be ringing in no time.
Too Easy
At the end of the day, creating a strong CTA is simple. Keep it short, simple and persuasive and you can't go wrong.
How Content Marketing Will Help you Generate and Nurture Leads
Content marketing is the new marketing.
Getting on your soapbox and boasting about your past sales isn't going to win hearts so it's time for real estate agents to take a new approach to their online marketing. They should focus on creating content that provides value rather than always focussing on a hard sell.
Imagine if you were a first home buyer reading an article about the mortgage process or an investor who stumbled across a Facebook post about the hottest new rental suburbs to look out for in 2018. Don't you think you'd be intrigued and want to know who the expert behind the wisdom is? Each of these pieces of content will be tied to your name, face and a strong call-to-action that will position you as the perfect person to buy or sell their home.
The proof is in the pudding.
According to industry experts, content marketing generates three times as many leads as other outbound forms of marketing and has a conversion rate that is six times as high.
Here are five benefits you will gain if you put some time aside to write content each week (we've even thrown in a couple of tips to get you started).
Content Creates Awareness
There are hundreds of real estate agents working your farm area and potential customers don't have the time to contact each of them individually. They rely on a quick Google search to see who is out there selling properties and getting involved in the community. The easiest way to get in front of the masses is to have a strong digital presence. This doesn't mean a thumbnail sized photo of your face at the bottom of your office's website, it means having as many online marketing initiatives as you can. Facebook ads, EDMs and blogs are a great place to start. People in the market will come across your digital collateral in their search for an agent and will be impressed by your local knowledge and proactiveness. You are showing them you can market yourself, which gives them confidence in your ability to market their property.
Content Builds Trust
Sharing insights from the property market will prove that you care about your customers and genuinely want them to succeed. This abolishes the stigma of self serving agents who are only interested in their commission cheques. By giving tips on preparing a house for impressive OFIs or how to beat your reserve on auction day, you are positioning yourself as a go-to-guy for all property related information. You will become a trusted advisor and friend, building long-term relationships that will lead to sales down the track.
Content Encourages Engagement
One of the best things about social media is the way interlinking networks increase your reach. If a person is interested in an 'event' you create on Facebook or likes one of the blog posts you share, their list of friends will see the interaction. This will get you in front of hundreds of potential leads, which can be exponential. A ripple effect is created where friends of friends are encouraged to engage and these are people who would have never come across you if you were still relying on letterbox drops and cold calls.
Improved SEO
Once you start playing with different content strategies and find something that works well, you'll start noticing that your search engine rank improves. This means if someone Googles "Brisbane Investment Properties" they'll be directed to a blog you wrote about "Queensland's Hottest Suburbs For Rental Returns". Add a great supporting image and strong CTA and chances are you'll have a voicemail or email in your inbox in minutes. Your content has effectively done your marketing for you.
Improved prospect quality
You'll be amazed by how easily you can see who is interacting with your social posts and what they are looking for. If one of your contacts tags a friend in a blog you've written about the best suburbs for first home buyers, it's safe to assume that they are on the hunt for their first home. What a perfect touch point for you to reach out and send an inbox message offering your services. Not only will your prospects be of a higher quality, you'll know exactly what to say to get the conversation going.
In conclusion…
Content marketing is a cheap and effective way to generate and nurture leads while positioning yourself as a thought leader that your community trusts.
It's all about putting yourself in the mind of your customer and thinking about what will be relevant, engaging and valuable in their property journey.  
Don't be scared to have a little fun with it. Let your personality shine through and don't forget to choose engaging images that grabs attention.
It's easier than you think.
How the 'Internet of Things' is Changing Real Estate
Do you remember watching the Jetsons as a kid?
Who could forget seeing the futuristic family take off in their flying car? Or Rosie the robotic maid happily doing the chores whilst George clones himself so he doesn't have to go to work.
It's 2018 and hilariously, many of the predictions from the early 1960's favourite have come true. Just like The Jetsons, our homes are becoming increasingly automated and computers have well and truly embedded themselves in previously inanimate objects, making our lives more safe, entertaining and easy.
It's known as the Internet of Things and even if you haven't heard the term before, there's no doubt that you have at least one object in your life that is turning your home 'smart'.
The IoT is a network of internet enabled devices that talk to each other. They help us track and manage our everyday activities meaning we can lead more efficient and convenient lives.
At ActivePipe, it's our job and our passion to stay one step ahead in real estate technology. It was with great excitement that we recently attended "The Connected Home", a Real Big Things event, held by Hardhat Digital. At the event, a variety of experts spoke on the topic of IoT, imagining the future and how it will shape our everyday lives.
They spoke about beds that automatically change temperature and even toilets that analyse vitamin deficiencies in your morning tinkle. These ideas may seem whacky now but in a few years they will be commonplace.
So what does this mean for real estate?
It means that to survive in the industry, agents need to keep up with changing trends and educate themselves on what's coming next.
Renters and buyers will begin to expect that a home is fitted out with smart technology and that agents know how these devices work, particularly in high-end real estate.
Knowing that this demand exists will help you advise vendors on how to style their home for sale. No longer will new linen sets and a throw rug be enough to impress buyers. You're better off installing an intuitive security system or an automated home helper that turns on the sprinklers and closes the blinds with the click of a button.
This may sound like a major expense when combined with marketing fees and moving costs but you'd be amazed at how often this gets buyers over the line. Case studies have shown that houses fitted with smart technology get far more buyer attention online and sell for higher prices as a result.
The future is nothing to be scared of. As an agent you should be excited about these developments because eventually they're going to make your life easier too.
For example, in the US they are already trialling devices called 'beacons'. These products stick to the outside of a home that's for sale and send information on OFI times and agent contact details to anyone in the area.
Imagine what a game changer that will be!
So, why not jump online now and have a look at what's happening in smart technology. If nothing else you'll be able to throw in a couple of buzzwords in your next listing presentation.
5 Things You Should Think About When Developing Your Personal Brand
In real estate it's not who you know, it's who knows you and having a strong personal brand is the number one way to win business. Creating a personal brand is about sculpting what potential vendors and clients think and say about you when you are not in the room.
It's about creating a favourable perception of who you are and what you have to offer so a person can trust  and recommend you.
As you drive around the suburbs and look at 'For Sale' signs today, ask yourself if any of those homeowners automatically thought of you when they went to list their property.
In the Australian market around 7% of homeowners move each year so if your farm area is 1000 homes there is at least one listing opportunity in your area every week. If your brand is out there and working for you, you will have a much higher chance of getting in the door before the competition.
Here are some ways to build and express your personal brand.
Know your audience and your market
The best agents specialise in an area, everyone should have a speciality zone or farm area or a patch that they know inside and out. They need to study the properties in it, and get to know the people and their needs.
Who is your audience? Are they first home buyers, investors or retirees?  
If you know who they are and what they're interested in, you can provide content that is relevant to them, helping them recognise you as someone who understands them.
Knowing the community you operate in will determine your key messages and forecast their effectiveness.
Identify what makes you different
Your brand must define your unique value proposition. What can you offer your contacts that no one else can?
Are you the "fast sale specialist" or the "auction guru" maybe you are the new kid on the block, filled with enthusiasm to get your clients the best results  – equally you might be the "most experienced team on the lake".
This is a promise you must deliver so make sure it's a genuine reflection of your best self.
Hire a designer and a photographer
First impressions are extremely important, especially when you are building a brand.
Hire a professional to build your library of images and brand collateral so your first impressions are as sharp as they can be. You don't want your first impression to be second best.
This person will visually and creatively bring your unique value proposition to life with logos, graphics, photos, business cards and other collateral you can use in your future marketing.
Start creating your online presence
Use your designer's products to create a domain that represents your unique value proposition. Keep the messaging, look and feel consistent across all platforms including your social media sites so that you are instantly recognisable both online and in the real world.
The most important thing to have here is testimonial and people who will vouch for your skills. That acts as social proof of your ethic and enhances your credibility.
Get Social
The emerging millennial market is the first entire audience of buyers to have grown up on social media.
More and more of this market will be making their decisions based purely on your social media profile so keep them up to date with your latest sales, advice and community activity, ensuring you focus on their benefit rather than your own.
You may have to listen to your social media channels for incoming opportunity, respond to Facebook messages and write tweets with less than 140 characters. While you cannot learn all these things overnight, the effort to learn is an investment in your future as it helps build your reputation, confirm relationships and stand out in a crowded market.
You will forever be the essence of your brand so make sure it's a true reflection of what you bring to the table.

Using Video to Make Your Office Stand Out from the Crowd
People are going to jump online and do their research before they put their most valuable asset in the hands of an amateur.
When someone requests an appraisal, they have already sprawled the internet to gauge an agent's selling power and local expertise. With hundreds of talented salesmen in the area, it's not just the tidy headshot and carefully scripted bio they've looked at, it's reviews, selling records and Facebook pages too.
With a market like that, agents have to do something different to get ahead.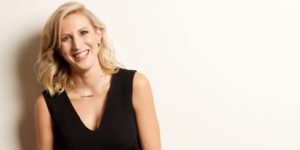 I spoke to Renece Brewster, the CEO and Co-founder of video production company, Visual Domain about how agents can use multimedia to cut through the noise, engage audiences, sell homes and win listings.
When Renece started Visual Domain with her business partner almost ten years ago, she wanted to make what was then considered hard and expensive, simple and accessible.
"We had a goal of trying to get 5 videos out a week. It doesn't seem like much now, but at the time, you may as well have said 500. It was a ridiculous number when the technology was so new".
"We now have close to 100 staff across Australia, producing, on average, 200 to 300 videos a week. We are exploring live streaming, VR, interactive and personalised videos and are always pushing the boundaries of technology in the niche that we love."
Why use video?
As a medium, video is both visual and audio, making it incredibly engaging and memorable. It is also one of the most emotional types of communication. This is important in real estate because you want to build trust and help people get to know who you are and what you're about.
"The agents that do it well comment that everyone knows them from their videos. Results from social media may not be direct, but that awareness element is always there and the community feedback is great for your brand."
Renece says you don't need fancy equipment to make compelling content, what's really important is making sure it's appropriate for the distribution channel you choose.  
"One of the biggest changes I've seen in the last 12 months is the movement towards tailored video content for each channel. Instagram is very emotive and visual whereas Facebook is all about a clear call-to-action. These nuances make a huge difference to how a video is produced. You might need to cut your video four ways instead of one to make sure you are effectively engaging your audience."
Here are some compelling video ideas to get you started:
Agent Profile Videos:
Get someone to film you speaking about who you are, your background and area of expertise. Getting in front of the camera helps potential sellers see your passion and get to know you as a person, rather than just another walking suit.
Client Stories:
Rather than having a testimonial, capture a moment and tell a home ownership story. Talk about the results, what obstacles you overcame and how you made them feel. Buying a home is an emotional transaction so imbue it with touching moments of impact.
Listing Presentations:
Photos can be deceiving. Videos are a much more lifelike representation of what a home looks like and can help you showcase it's most unique features such as an epic master bedroom or a perfect lawn. You can even live-stream these in short, authentic snippets to engage your audience in real time.
Neighbourhood videos:
People buying in a new suburb need to know about the local community they are going to embrace. Showing local schools, parks and businesses will highlight your understanding of the local charm and flavour of the area.

Informational videos:
Whether you want to comment on the First Home Owner Grant, the promotion your office is running or the auction results from last week, videos are a great tool for sharing your expertise and positioning yourself as a thought leader. It helps you get the message across quickly and is easy for your contacts to consume.


Key takeaways from Renece?
Don't think about it too much – just go for it.
The trick is to stay honest and to keep it under 30 seconds. If you be yourself, people are going to forgive your video for being a little rough around the edges and it's going to help you look a lot more authentic and real.
The more practice you get, the more natural it will become and you'll be winning local hearts in no time.
There's help out there:
Visual Domain is here to help you create compelling video content and social media experts Tiger Pistol will help you distribute it to build your brand.
Building Your Brand via Social Media
There is no denying that our lives revolve around our mobile phones.
Whether on a train, in a waiting room or running around between meetings, it seems we are constantly scrolling through our news feeds. In doing so, we subconsciously consume thousands of messages each day and if it's not your face we are seeing, it is definitely your competitors.
Jamie Nosworthy, the GM of Tiger Pistol, a leading social media management platform that uses Facebook advertising to increase brand awareness and generate leads breaks down why it would be foolish for an agent not to embrace social media.
Targeted Advertising
Remember the time you googled 'Bali holiday packages' and for the next month your newsfeed was dominated with resort and flight deals? That's targeted advertising at work.
Facebook has the most robust and accurate targeting capabilities of all social media platforms and this is important when it comes to the business of buying or selling homes.
"For most people, real estate decisions tend to be influenced by life events such as marriage, building a family, or starting a new job. Facebook can detect these behavioural triggers and integrate audiences into your targeted ad campaigns, putting your listings in front of people who actually want to see them."
Cost effective Marketing
We live in an expensive world and unfortunately it's not getting any cheaper. Luckily, when it comes to budget efficiency, Facebook provides great bang for buck, and best of all it tracks the results for you!
"Reaching every homeowner in your local area doesn't require hundreds of thousands of dollars; in fact, it often costs less than $10 to reach one thousand highly targeted users in a local area. If you go into Facebook advertising with a clear focus and realistic targets, you'll be amazed at how far your money can go."
Measuring Metrics
With any form of advertising, measuring and understanding results is critical. Facebook is focused on driving measurable and tangible business outcomes, and the performance data at the end of a campaign is aligned to what you set out to achieve.
"If you are trying to build your brand as an agent, Facebook advertising will report on the number of unique people who saw your ad and how the audience is broken down demographically. If you're focused on driving appraisal leads, you can leverage the Facebook Lead Generation objective and have users submit their details to you directly from Facebook."
Tracking your metrics will allow for a better understanding of the content that engages your audience and encourages them to list with you.
Reputation Management
Chances are, you're not the only agent working your farm area. There are at least ten other agents competing for your listing and your reputation is the only thing setting you apart from your competitors.
Anyone who's about to sacrifice thousands of dollars in commissions to a stranger is going to do their research and having positive reviews on your Facebook page will do wonders for their sense of security.
Being active on social media and posting valuable and relevant content will reinforce your local expertise and establish you as a thought leader in the industry.

Relationship Building
Enhancing your reputation through consistent content will build trust with current and prospective clients, making them more likely to list with you.
Making a regular appearance in their newsfeed will make you seem more familiar and keep you front of mind when they are in the selling phase of the real estate lifecycle.
Because you can remain a friend after the transaction is finalised, you will be in a position to nurture that relationship, converting that user into an exponential referral source.
Networking
The networking capability of social media is unbelievable.
Imagine if every time you met someone at an OFI, you could instantly become their Facebook friend. You would go from being an empty suit to someone with a personality and familiar face.
Since every one of these imaginary contacts would have an average of 500 friends, your potential reach would multiply into the millions. Every time one of these contacts engages with one of your posts, their entire network is able to see your activity, helping you reach people you may never have come across if you didn't have a social media presence.
Lead Generation
Ultimately, what an agent wants is lead generation and that's what they are going to get with a strong social media presence and the implementation of client nurturing technology.
By combining ActivePipe and Tiger Pistol, you can create a comprehensive digital engagement strategy that helps you capture, nurture and convert leads in no time.
Proactively build your database and win listings today!
Making An Impact With Personalisation
After ten years in senior marketing roles at some of Australia and New Zealand's largest companies, I have recently joined the team at ActivePipe as Chief Marketing Officer.
Moving from NAB, a corporate environment which employs thousands of people to a comparatively small tech company has been a real eye-opener.
After years of strict procedure, I can now exercise the creative freedom and strategic direction I used to enjoy when I worked at agencies and as a freelance marketer.
Coming into the position, my understanding was that ActivePipe was a marketing automation platform that worked as a digital rolodex, sending emails on a real estate agent's behalf.
I've since discovered that it does a whole lot more than that.
From a marketing perspective, ActivePipe nurtures contacts, fosters relationships and generates qualified leads which result in more sales for the agent.
How does it do this?
With personalisation.
What is personalisation?
Simply put, personalisation is a marketing strategy that uses digital insight to learn about a contact and deliver individualised content. This provides a more fulfilling experience for the customer, building a relationship that will make them more likely to do business with you.
The more you know about your contact, the easier it is to connect with them on an emotional level.
In my experience, personalisation's data-driven approach means that you can take a piece of information and turn it into valuable content delivered to a specific customer, right when they need it.
This humanises your business, creating an impression of authenticity and a simultaneous sense of community and individuality.
That's some pretty powerful stuff and can make a massive difference to your bottomline.
How does ActivePipe Implement Personalisation?
The last couple of weeks have got me thinking about how ActivePipe puts the basic theories of personalisation into action.
It uses a survey to engage with contacts and prompt them to divulge their intentions, using the data to target them with real estate content that interests them.

It is interactive, meaning that emails are triggered by a recipient's behaviour. Once that recipient is engaged, they will receive useful reminders of upcoming events such as an OFI or auction.

It sends agents detailed reports that tell them who is active and interested in the properties they have for sale. This means they can waste less time cold calling and spend more time speaking to people who want to hear from them.
In a nutshell, ActivePipe allows agents to better connect with leads and foster personal relationships with their contacts at scale.
That's just a start.
The team is always looking at new ways to expand ActivePipe's capabilities.
They have a lot of creative and innovative ideas in the works which will tailor an even more personalised experience for you.
I'm excited to get behind them and start my ActivePipe journey.
7 Ways to Improve Your Copywriting Skills
Writing strong and effective copy for the digital realm can be a headache, even for the most seasoned agent.
One minute you're congratulating yourself on crafting the perfect listing, the next you're tearing your hair out wondering why your masterpiece hasn't transformed into any worthwhile leads.
The good news is, finding your voice amongst the digital noise can be easy if you follow a few simple rules.
Here are some tips for creating content that will showcase your listing's best features, attract the right audience and skyrocket your commissions.
Be Original
There's no point being lazy and lifting words from other agents. You can't be sure that they're producing quality copy and it will inhibit you from finding your unique voice.
Your goal is to find interesting ways to accurately describe property details. This can be as simple as using an online thesaurus to find alternative synonyms for common real-estate cliches. Don't get too carried away though, there's no use wasting your word count on meaningless adjectives.
Keep Headlines Punchy
This is your make or break. If you fail to capture attention with your headline, your post will be skimmed and the hard work you've put into writing an original and descriptive listing will be wasted.
As a rule, keep headlines between five and nine words and remember that features don't sell houses, emotions do. Use action verbs such as "dream" and "design" to put a reader's imagination to work and make sure each of them speaks directly to the home buyer. Think short, sharp and to the point and don't be afraid to use the word "you".
Set The Scene
Now that you've commanded attention with your punchy headline, it's time to sell readers on the features of the property. Use storytelling techniques to create a sense of what life would be like if they owned the home. This can be done by describing scenarios that appeal to a buyer's emotion. Rather than "large courtyard", try "spacious, sunlit patio, perfect for summertime barbeques with the family".
Localise
Reference local landmarks to give a sense of context and don't be scared to get specific. Rather than writing generic copy that could apply anywhere, prove that you've done your research and know the highlights of the neighbourhood. Schools, shopping complexes and parks are a good starting point.
Research
Whilst it's not advisable to copy listings, it is a good idea to check out what your competition is up to. Spend an hour pretending you are a potential home buyer and read through an assortment of ads to see what piques your interest.
Use this time to send friendly emails to your most trusted contacts and investigate what has resonated well with them. Not only will you get honest feedback on your past listings, it's a great chance to nurture these important relationships.
Template
Once you have found a style that is bringing you results, template it. Don't be afraid of trial and error. Use the traits you are happy with as a formula for future listings and this will save you countless hours of unnecessary work. Writing quality listings will become second nature in no time.
Edit
The importance of editing your work cannot be stressed enough. Nothing will undermine your authority more than misspellings and poor grammar, so it's imperative that you get this right. As a rule, copy should be proofread three times (out loud) and run through a spellcheck. If possible, have a colleague look over it to test readability and then proofread one last time before you hit the send button.
If all else fails…
If you're still not feeling confident, why not sign up for a copywriting course? There are plenty of online options that will have you on top of your game and generating quality leads in no time.