Leader of Leaders: The Rise of Leanne Pilkington
Leanne Pilkington has been in real estate for a long time. In that time, she has accumulated prestigious awards, setup organisations and established herself as a leader and role model. She is the president of REINSW, Managing Director of Laing+Simmons, and Founder of Real Women in Real Estate (RWIRE).

For someone so accomplished, Leanne Pilkington is down-to-earth and candid. As a woman I look up to, I was honoured to sit down with her to discuss how she got to where she is today, and the bright future she's continuing to forge for herself and all women in the real estate industry.

Origins of a Real Estate Icon
A twelve-year old Leanne started out answering the phones at her dad's real estate agency and would go on to become one of the most influential people in Australian real estate.

"It was never a burning passion," Leanne says, talking about how she fell into real estate after graduating.

"Honestly, I went to Schoolies like everybody does, and I ran out of money. Dad said, "Yeah, all right, I'll send you some money, so long as you work for me until you go to uni.'"

Leanne would work for her dad for eight years, learning her way around the industry.

"Working for dad wasn't really ideal for me because I would give him too much of a hard time. I wouldn't take directions from him. Typical teenage girl," she jokes. "I recognised that I needed to get out of that environment if I really wanted to grow and develop a career."

This knack for pushing herself out of her comfort zone is something that has defined Pilkington's career. For a period, she even made a move into other industries before returning to real estate in the 90s, when she would join Laing+Simmons.

Leanne has been there ever since. In 2015 when she was named Managing Director, she was the only female managing director in NSW, and one of the few across the country. From there, she has gone on to become the president of REINSW, where she wields tremendous influence in NSW residential property, an industry which turns over $107 billion annually.

Leanne Pilkington: Advocate for Technology
Pilkington says that in all her time as an agent, the biggest changes to real estate have come from technology.

"I think that in my first 25 years of real estate, nothing has really changed," she told us, "the only thing that would change would be the market conditions. But now there is so much money being poured into technology, and although I don't think we've really seen a disruption yet, it's coming."

Leanne is working to turn Laing+Simmons into the real estate brand of the future.
"We're working on a lot of really exciting technology at the moment. I'm really pumped to see how that makes a difference in helping agents better personalise their communication, better manage their databases, have better information about what's going on in their market."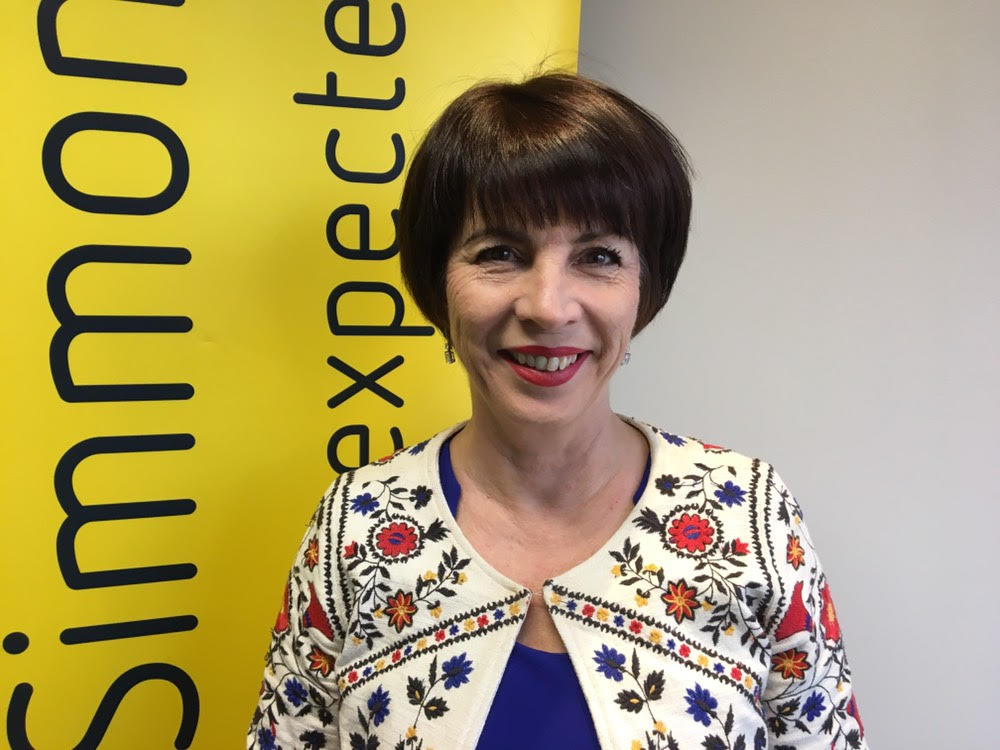 At the core of Laing+Simmons new platform is a CRM that is empowered with robust business intelligence, artificial intelligence, and virtual agents. Leanne says that this is a strategic move, with "much better information for our agents about what's going on in the market and just better consumer insights."

Already Laing+Simmons is seeing results. The virtual assistant alone has improved conversions off enquiries by 13 per cent.

"All of our marketing will be automated so that we can have a much better brand compliance," she said. She emphasised that this would make it "much easier for agents to roll out the campaigns that we develop for them, across all of their different platforms."

Far from being pessimistic about the disruption that technology will bring, Pilkington is eager to embrace it. She does not imagine a dystopian future where the robots take over. In fact, it's quite the opposite.

"I don't believe for a minute that it's going to be the end of real estate agents. I think that the relationships are still really important. But agents need to get smart about how they utilise the technology."

Leanne says that agents should get smart by thinking about how they can serve the customer.

"The reality is that consumers have changed as a result of technology. Their expectations have changed. The way they research things has changed. The way they want to buy things has changed. And so we're going to have to change with it."

Leader of Leaders
As the founder of Real Women in Real Estate (RWIRE) and nominee for three REB Women in Real Estate Awards, it might surprise you to learn that Leanne Pilkington was initially a reluctant hero for women in real estate.

It all started in 2015, when some of her colleagues were urging her to throw an event for women in the industry. Leanne resisted.

"I didn't personally need something like that, so I didn't understand that there was even a need."

Leanne eventually caved in and the event blew up.

She got triple the number of attendees she expected and women were flying in from out of state. Leanne realised that there was a need for this kind of event and threw herself into the project that would eventually become RWIRE. Now, RWIRE has spread to 11 locations across Australia, to New Zealand and even LA. In June it will host its 50th event.

"It's been much more successful than I ever expected. I didn't understand it to start with, but I do now."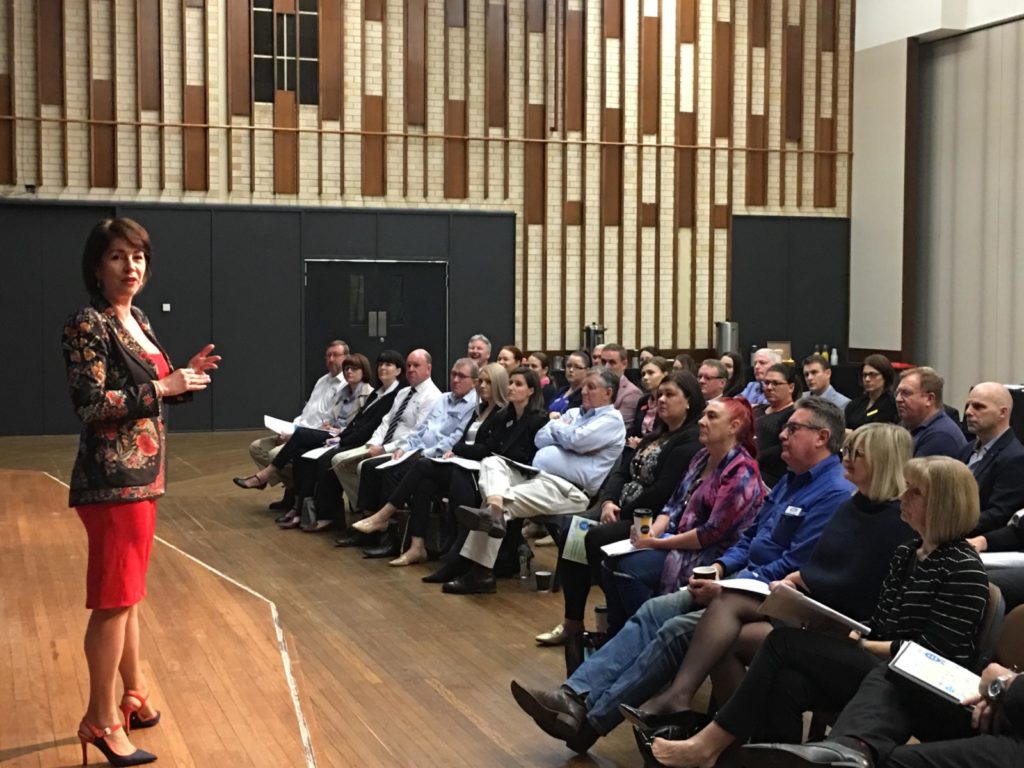 Part of the popularity, Leanne thinks, stems from an absence of women in leadership positions and on stages at conferences and events. To combat this, RWIRE has a focus on outreach and education, including a new podcast, Courageous Conversation, which launches on the first of June.

"It's about the conversations that we all have, not just women. But it's really to encourage women that don't like those difficult conversations around leadership, to be game enough to approach it and realise that good things happen on the other side.
When asked about all of the different advocacy projects she's working on, she stops for a moment.
"I sound really busy when I'm talking about it like this, don't I?" she remarks.
I acknowledge that she must get up early in the morning
"I do, yeah," she laughs. "You're quite right."

For a person to become a multi-award winning Managing Director of an acclaimed agency, President of powerful industry institution and founder of a global organisation, I imagine Leanne Pilkington must get up very early indeed.
ActivePipe Year in Review, 2018
It's gotten to that time where you look at the calendar, realise that it's only five days until Christmas, and wonder where the year has gone.
2018 has been an amazing year, strength to strength, and we wouldn't be here without our users.
Thanks for making 2018 a top year.
This one's for you!
In Reflection
It feels like yesterday, not last year, that I was writing the 2017 ActivePipe Year in Review.
This year we've launched in the US, built our global support team in Cebu and expanded into the finance industry. That's on top of all the new features and improvements to the platform.
When roughly 50 per cent of startups fail in the first five years, it makes me proud and excited that we are still growing rapidly into our fifth year, with many new prospects on the horizon.
This comes down to much more than a great product.
I've spoken before about the importance of promoting a positive work environment to inspire your team, and I wasn't blowing smoke. I meant it when I said that leaders need to inspire a sense of purpose in their staff if they want to maintain a culture of success as a business grows.
Our team has tripled in size this year, which has introduced a lot of new members to our ActivePipe family. Rapid expansion comes with its own set of challenges, but the new members of the team have brought different experiences from different backgrounds in different industries.
This diversity of perspective is something that makes us challenge each other and makes ActivePipe such an exciting and interesting place to work.
I can't wait to show you what we're bringing you in 2019.
How Was Your Year?
Many of you have absolutely crushed 2018. The ActivePipe Dashboard gives us insight into the workflow of our users and has shown us a lot of people with really impressive results.
This has helped us find a tonne of agents who are doing spectacular things with the platform, and has lead to some great conversations.

Among others, it alerted us to the Ray White Sandringham team, who won 17 appraisal request in their first 24 hours with an ActivePipe account!
Well done to all of those teams who have managed to save money on their path to more listings and more sales.
Not all of you will have had the greatest year. We all have our year that we think of as a 'bad year', but it's important not to focus on the negatives. Instead, recalibrate and prepare for opportunities to come.
A wise man once said:
"Life can only be understood backwards, but it must be lived forwards."
Get excited for the opportunities that are waiting just over the horizon and get ready to make next year a success story.
Make 2019 yours.
We're right here with you.
Your Say
We're collecting the greatest stories from real estate in 2018 to create a follow-up article! This is a great opportunity for you to share your experiences from the year with the rest of the industry.
This could be something you've learned, the things you've overcome or stories about your contact relationships. This could even be a funny story from an OFI or your office.
Get in touch, because we want to hear from you!
The Social Channels Every Agent Needs to Leverage (and how)
The idea of an agent using social media to boost their profile is hardly groundbreaking.
I don't need to tell you that it's an essential element of modern business. That said, for a time-poor agent, working out which social networks to invest time and energy into can be an overwhelming experience.
To help navigate this wild west, I've enlisted the help of an expert. Talia Wachtel is the VP of Marketing at Tiger Pistol – a Facebook Marketing Partner specialising in helping brands generate meaningful local results via social.
We had so much to talk about that I'll be releasing our interview in an exclusive, three-part series that will cover everything you need to know about building a superstar online persona.
To get started we're getting back to basics as Talia tells me the channels every agent should be using and how on earth they can use them well.
Thanks for taking the time Talia! I want to start by asking you about Instagram. There's so much hype around using this platform for business but many agents, especially the older generation, aren't sure how to get started.
Selling real estate is a visual affair. We've all seen vendors happily spend thousands of dollars getting the perfect portfolio of images together, so it's no surprise that Instagram is increasingly being touted as the perfect social media platform for agents.
The key to success is a clean, professional aesthetic that represents you as an agent. Every photo you post should be beautiful, clean, clear and natural. It may surprise you to know that overworked photos with heavy filters aren't necessarily the key to success!
Posting short videos is another great way to add a personal touch and showcase a property's best features. Don't be afraid to be the star of the show! Videos that feature an agent talking about what's happening in the market do well and will position you as a thought leader.
One of the most successful strategies that we are implementing for our clients is advertising through Instagram Stories. It's no surprise that we're seeing success with this – Stories are growing 15x faster than feeds. Even Facebook exec Chris Cox says "the Stories format is on a path to surpass feeds as the primary way people share things with their friends sometime next year". Similar to advertising on Instagram Feed, prospective vendors can click on your story and land on your website without having to remember your name or look you up.
This leads into my question about Facebook. This has been the powerhouse platform for a while now and you'd be hard-pressed to find an agent who's not using it to some extent. What advice do you have for those wanting to take it to the next level?
If you haven't made yourself a Facebook Business Page yet, hop to it. It's imperative to separate your private and business lives online, but more importantly, you need a Business Page in order to leverage Facebook's robust advertising capabilities.
There are three key elements in driving success on Facebook: Posts, Ads and replying to your community. Posting regularly will keep your Page relevant. If you're strapped for ideas on what to post, there's not harm in getting inspiration from other agents you follow. Share local market updates, lifestyle articles, neighbourhood events that you find online, and of course, leverage your listings. While you may not be trying to do the hard sell, your listings can provide unique content and are a great way to get your Page Fans to click through to your website.
To really get the most out of Facebook, you need to be running ads. And I'm not talking about simply Boosting Posts. I'm talking about leveraging the plethora of Facebook ads that are purpose-built to drive meaningful business outcomes. Run a Lead Ad to generate leads directly on Facebook, or drive traffic and conversion on your website with a Conversion Ad. If you're looking to be seen by as many people as possible in your local area, Reach Ads are perfect for you. Don't shy away from using some of the more refined targeting options as well, such as uploading your client database for retargeting purposes, or creating a Lookalike Audience to ensure you're being seen by people who are most like your existing clients. Add the Facebook Pixel to your website, and retarget people who have visited your listings online with specially targeted messages.
Lastly, with all the engagement you'll be getting on your posts and ads, you'll need to make sure that you're checking any comments or messages sent via Messenger. It's important to get back to leads in a timely manner, and Facebook makes it easy for you to do that.
I've been working on growing my LinkedIn profile and it's been great for connecting with other marketers and players in the real estate space. How can it work for agents trying to connect with prospects?
Whilst Facebook is a bit more casual, LinkedIn should really be treated like your public CV. This is where you can really establish yourself as an expert in the space, and network with real estate's biggest players.
Make sure you fill in the 'bio' section with plenty of information to let prospects and other agents know who you are and what you're about. Add in your accomplishments and finish it off with a jazzy photo that will capture attention amongst the noise.
Now it's time to optimise. You should update your profile with a proper URL that lets Google pull you up when someone searches your name. Begin to build your network by adding connections through your current email database.
Play around with LinkedIn's "Advanced Search" feature. Here, you can type in specific keywords and locations to find the perfect connections to build your dream network.
I've noticed lately that a number of agents are using Twitter to advertise properties. What are your thoughts on this?
Twitter is all about the hashtag, so have a look around and see what other agents are using to get ideas. Staying up-to-date with the most popular hashtags in your farm area will help people find your posts.
Tweeting is like attending a networking event. It's not necessarily about making rushed deals but putting in the groundwork for later business. Start by sharing a photo of a great listing in your local area and use strategic hashtags to get it in front of the right people.
If someone replies to your content, you must engage with them. These are your clients in the making, so treat every one of your followers like they are a prospect talking to you at an OFI.
Any final advice Talia?
No matter what social media strategy you decide to go with, you need to actively concentrate on growing your network. Real Estate truly is all about connections – so make sure to put some time aside each week to send friend requests to former and current clients, other agents and leaders in your community. The referrals you can generate from a solid network are exponential.
Want to reach out to the experts? Hit up Talia and the Tiger Pistol team here.
And don't forget to keep an eye out for Part Two in the coming weeks! (more…)
The Digital Mind with Sean Birk
In my role as ActivePipe's Creative/Design Director, I've always got my antennae finely tuned to the going-ons of the creative world. As mediums and technologies continue to evolve at lightning speed, it means there's always something to talk about when my peers get together to bounce around ideas and muse on the future.
Through my work at ActivePipe, I've been lucky to cross paths with Sean Birk. Sean is the Creative Director: Digital and Integrated at award-winning creative agency, Fenton Stephens. His knack for producing innovative ideas that cut through the clutter have made him a much sought after leader in the industry and the recipient of many international awards including London International, New York Festival & Cannes. It's this ability to see around corners that makes Sean the perfect brain to pick in my quest to find out what's coming up in the world of creative technology.
We caught up to chat about how technology is changing the way we work and think.
Tech is everywhere
Unless you're reading this in an isolated log cabin high in the mountains, you're already aware of the importance of technology in your everyday life. Tech is now part of virtually every aspect of modern commerce, culture and communication. But it's so ubiquitous that you may not have considered the radical ways in which it is changing the way you work, create and even think.
Your memory is getting better … and worse.
Since the advent of Google and the smartphone, you've had a flawless memory for information, video and more – right at your fingertips.  Which means a good short-term memory is something you've needed less and less. And what you don't use, you lose.
This negative effect on the brain is a new and worrying trend. Young people who've been raised in the digital age are already showing signs of short-term memory dysfunction as a result of their addiction to technology.
It's known as digital dementia, and as we become more and more tied to our devices, it has the potential to become a real challenge to the way we think interact and take care of ourselves.
Your voice is becoming your fingerprint
It has been predicted that, in the next two years, 82% of devices will have native voice recognition capability. Which basically means you'll soon be controlling the majority of your digital interactions with your voice.
Your voice will also become your primary identifier for online security. Does this mean you'll be locked out of your email, social and banking apps when you have a cold? Time will tell. But voice control will also mean efficiencies in ways we might not expect – from automated customer service calls to new ways to complete everyday tasks.
You're turning into a cyborg
A further development of our ongoing connection to our digital devices and networked systems is high- bandwidth brain-machine interfaces. What? Basically, it's a way to connect your brain directly to a computer.
Yes, this brain implant technology isn't science-fiction. Neuralink, a company already working on a way to seamlessly combine your digital and biological self, says they will soon launch a product that will give us a shot at becoming "symbiotic" with artificial intelligence.
You're becoming more creative
You may not become an artist overnight, but at the very least, you're going to have more creative tools at your disposal.
Artificial Intelligence and deep machine learning have already resulted in computers that can edit films, write pop songs and create renaissance paintings autonomously. As we become more connected, we'll be able to harness that power and augment it with our own problem-solving skills. How? Well, that's yet to be fully understood.
But technology's ability to proactively handle mundane daily tasks will certainly leave us more time and headspace to think, create and do business.
That should be a change we all welcome.
Amanda Stinton: The Queen of Green Real Estate
The pursuit of innovation drives everything we do at ActivePipe.
We take pride in always placing one foot firmly in front of the technology and real estate curve but we also believe that the protection of our environment must go hand-in-hand with this innovation. We believe that working with mother nature, rather than destroying what she so graciously gives us, is the key not only to our success as a business but the future of our global economy.
As such, it was with great excitement I was able to meet Amanda Stinton, the Director of Sustainability and Green Designation for the National Association of REALTORS® during one of the mentoring sessions I attended as part of the NAR Reach® Program, which ActivePipe has been honoured to be included in as part of the 2018 class.
Amanda is responsible for the growth and strategic direction of NAR's Sustainability Program and works tirelessly to position NAR as a leading voice on sustainability in the built environment. She helps realtors across America feel confident in guiding their clients through the benefits of sustainability, green homes and communities.
Put simply, she is the Queen of Green Real Estate.
I was lucky to reconnect and catch a moment in Amanda's schedule to discuss why it's so imperative that real estate and business work together and why it doesn't have to cost us the earth, or our profit margins.
"Research tells us that real estate consumers are requesting more information about the sustainability aspects of their purchase," she tells me.
"Homebuyers are looking for lower maintenance homes that cost less to run and operate and this is driven largely by millennials who are after sustainable lifestyles".
Through their network of over 1.3 million members, Amanda and her NAR colleagues are able to record and analyze an unprecedented amount of data on consumer wants and behaviour.
"61% of REALTORS® from our nationwide survey said their clients were interested in sustainability topics and the benefits that sustainability provides, such as comfortable living space, access to frequently visited places, and reasonable operating and utility costs."
She is adamant that green education needs to be offered from the corporate level, and says that executives need to be just as aware of the changing eco-expectations as the agents who are selling these homes out in the field.
"First and foremost, get educated. As the percentage of millennial homebuyers continues to grow, it's important that real estate professionals can answer the questions that are important to buyers. At NAR, we offer a Green Designation program as an added professional credential to help teach agents about new developments in sustainable building, as well as an in-depth understanding on how to value, list and market homes with green features".
This is where I get excited. I want to know exactly how the big industry players are reconciling ethics with economics and getting the right properties in front of the right prospects, to ultimately meet a consumer need.
Ironically, the answer lies in the ever-onward march of smart technology.
"We're now able to search for MLS listings based on their green features. A client might not even know that they're asking for a 'green' home but because they are searching for the trademark benefits, such as lower utility bills or connected technology, standardized datafields allow these features to be accessed by agents in the same "language" regardless of their market," she says.
"Appraisers can now assign value to green features or certifications on properties and once this data is entered, it "lives" with the property, allowing future buyers to better understand the home's operation and performance".
MLS systems are also incorporated with a 'green' category to make the process easier for agents.
Pretty cool hey?
It seems that the same "smart" upgrades that consumers are seeking for their homes, such as smart thermostats, renewable energy systems and wellness spaces are being used by the industry to better market these sustainable homes to the growing population of buyers that want them.
According to Amanda, the journey has only just begun. Business leaders have plenty to look out for, so can't afford to become complacent if they want to stay relevant and in tune with the needs of their customers.
"Well, our Centre for REALTOR Technology is keeping a close eye on trends related to smart homes, the internet of things, and healthy indoor environments, so stay tuned".
There's no doubt that we have a lot more to learn from Amanda and her team as we continue our progression through the NAR Accelerator Reach® Program. I very much look forward to sharing with you what we discover.
Green is good, for you and your business.
The Surprising Benefits of Going Green
Does driving across town for client meetings, writing a million contracts and spending hours on the phone negotiating a selling price when you're meant to be on annual leave sound familiar?
Life as a real estate agent is indisputably hectic, so it's fair to assume that the last thing on your mind is worrying about the impact your job has on the environment.
Last week, we spoke about the growing popularity of eco-homes and how house hunters are looking towards a green future. Today we are going to talk about how real estate agents need to get on board, practice what they preach and start implementing sustainability practices into their everyday routine.
Going full rainbow-warrior is daunting and unrealistic, so we're going to talk about the small, daily changes you can make around the office. If everyone gets involved and implements these simple strategies, you'll be doing your part for the environment and saving some cash along the way.
Get your green thumbs ready, here are our top tips for an environmentally friendly workplace.
If you can't reuse it, refuse it
The key message of this year's World Environment Day was to ditch single use items such as plastic cutlery, straws, shopping bags and take-away coffee cups. These days there are thousands of affordable reusable options out there, so there is no excuse to keep buying a new water bottle every morning.
Your local discount store has plenty of stylish utensils so why not stock up the office kitchen with products everyone can use. As an added bonus, many local cafes offer discounts for those who bring reusable coffee cups, so have some fun, branded ones the whole team can use!
Change your printing habits
Gone are the days of flyers, mailouts and OFI pamphlets; the marketing world has gone digital and so should real estate. Invest in some office tablets. They are incredibly versatile as you can email on-the-go and even use it to register attendance at an OFI. If you absolutely have to print, make sure the default setting is 'double sided' and you only use recycled paper.
Greenify your office
Leafy ferns aren't just pretty, they filter pollutants from the office environment and clean up the air. Research tells us that work spaces which embrace plants and natural light boost morale and increase productivity. So take the team out to the local nursery and choose some gorgeous greenery to spruce the place up.
Be mindful of the way you transport
The reality is, agents need their cars to get around so we're not suggesting that you ditch the wheels five days a week. To offset your emissions, consider teaming up with a work buddy and car-pooling every couple of days. Sharing the vehicle will save on fuel and toll costs, and might even encourage you to dust off the old bike and peddle your way to work and optimal fitness.
Remember you are what you eat
Our idea of what qualifies as food has changed dramatically in the last 100 years. Sadly, it is one of the world's most wasteful industries but it's easy to make a stand by buying fresh produce that supports local farmers. Not only is organic food more nutritionally beneficial than that from the supermarket, it's far less likely to come wrapped in plastic and transported from the other side of the world. Don't buy your lunch each day, bring it from home in some funky tupperware and you'll save money and improve your health.
Embrace energy saving tech
Have you ever thought about how much electricity is running through your office? Lights are on, heaters are in full-force and everyone has their computer plugged into a wall. These are things that we never really take notice of but make a huge difference to the energy bill at the end of each month. Turning off your computer when you go home and installing some energy efficient light bulbs is a great place to start. As a rule, turn off any appliance when it's not needed.  
Remember
Take one step at a time and don't be disheartened if you slip into old habits occasionally. So long that your hearts in the right place and you can get a conversation around sustainability happening in your office, you're already on the way. You'll save money, improve your health and be surprised at how much fun being a greenie can be!
Using Video to Make Your Office Stand Out from the Crowd
People are going to jump online and do their research before they put their most valuable asset in the hands of an amateur.
When someone requests an appraisal, they have already sprawled the internet to gauge an agent's selling power and local expertise. With hundreds of talented salesmen in the area, it's not just the tidy headshot and carefully scripted bio they've looked at, it's reviews, selling records and Facebook pages too.
With a market like that, agents have to do something different to get ahead.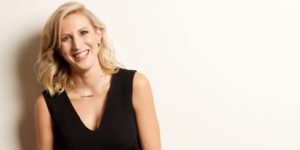 I spoke to Renece Brewster, the CEO and Co-founder of video production company, Visual Domain about how agents can use multimedia to cut through the noise, engage audiences, sell homes and win listings.
When Renece started Visual Domain with her business partner almost ten years ago, she wanted to make what was then considered hard and expensive, simple and accessible.
"We had a goal of trying to get 5 videos out a week. It doesn't seem like much now, but at the time, you may as well have said 500. It was a ridiculous number when the technology was so new".
"We now have close to 100 staff across Australia, producing, on average, 200 to 300 videos a week. We are exploring live streaming, VR, interactive and personalised videos and are always pushing the boundaries of technology in the niche that we love."
Why use video?
As a medium, video is both visual and audio, making it incredibly engaging and memorable. It is also one of the most emotional types of communication. This is important in real estate because you want to build trust and help people get to know who you are and what you're about.
"The agents that do it well comment that everyone knows them from their videos. Results from social media may not be direct, but that awareness element is always there and the community feedback is great for your brand."
Renece says you don't need fancy equipment to make compelling content, what's really important is making sure it's appropriate for the distribution channel you choose.  
"One of the biggest changes I've seen in the last 12 months is the movement towards tailored video content for each channel. Instagram is very emotive and visual whereas Facebook is all about a clear call-to-action. These nuances make a huge difference to how a video is produced. You might need to cut your video four ways instead of one to make sure you are effectively engaging your audience."
Here are some compelling video ideas to get you started:
Agent Profile Videos:
Get someone to film you speaking about who you are, your background and area of expertise. Getting in front of the camera helps potential sellers see your passion and get to know you as a person, rather than just another walking suit.
Client Stories:
Rather than having a testimonial, capture a moment and tell a home ownership story. Talk about the results, what obstacles you overcame and how you made them feel. Buying a home is an emotional transaction so imbue it with touching moments of impact.
Listing Presentations:
Photos can be deceiving. Videos are a much more lifelike representation of what a home looks like and can help you showcase it's most unique features such as an epic master bedroom or a perfect lawn. You can even live-stream these in short, authentic snippets to engage your audience in real time.
Neighbourhood videos:
People buying in a new suburb need to know about the local community they are going to embrace. Showing local schools, parks and businesses will highlight your understanding of the local charm and flavour of the area.

Informational videos:
Whether you want to comment on the First Home Owner Grant, the promotion your office is running or the auction results from last week, videos are a great tool for sharing your expertise and positioning yourself as a thought leader. It helps you get the message across quickly and is easy for your contacts to consume.


Key takeaways from Renece?
Don't think about it too much – just go for it.
The trick is to stay honest and to keep it under 30 seconds. If you be yourself, people are going to forgive your video for being a little rough around the edges and it's going to help you look a lot more authentic and real.
The more practice you get, the more natural it will become and you'll be winning local hearts in no time.
There's help out there:
Visual Domain is here to help you create compelling video content and social media experts Tiger Pistol will help you distribute it to build your brand.
How to Build Stronger Relationships with Word of Mouth
Despite all the advertising and technology that can help you gain more listings, there is one avenue that gains more traction than any other:
Personal recommendations.
Word of mouth has been the leading way of gaining leads in all fields of business. This is particularly true for real estate.
So, how do you ensure your clients are recommending you to their friends, family and neighbours?
How do Your Clients Answer these Questions
It's important that you think about how your client will answer these three questions:
Who sold your house?
How was the agent to deal with?
What was the result?
The best way to get confidence in these anwsers is to stay in touch with past clients. Maintai strong relationships with clients after a sale and they are more likely to become sales ambassadors of your personal brand. When they are inevitably asked who they used for their property sale, they are more likely to give you a glowing review.
With the appearance of online agent review sites, such as RateMyAgent, it's more important to reinforce your brand image by developing a healthy digital reputation as well.
By running post-sale life cycle communications via email, you are using a cheap and effective way of maintaining a relationship, while providing relevant content to individual clients.
These updates can be automated to go out weekly, fortnightly or monthly (or any time frame that suits) with personalised content, and can include market updates, recent auction results, investment opportunities, personal results and other real estate news.
Maintaining relationships with emial campaigns can be cheaper than paper ads and letterbox drops, so why would you not employ a communication channel that cuts through the noise and lands in your clients' inbox?
The advantages of gaining more reach via your digital communications is clear. The secret lies in your email campaigns.