As we all know, zombies can remain inactive and dormant for long periods of time. Noise seems to be one of the key factors in disturbing this semi-vegetative state.
When you first commence using ActivePipe, there is going to be a little bit of noise!
Some of your contacts are going to grumpily awaken, growling "who has dared disturb me".
Some of them will slash viciously in the direction of the noise and unsubscribe!
Just because somebody is on your contact list does NOT mean  they are aware they are on your list.
Their reaction to the noise that ActivePipe is creating on your behalf is, quite often instinctive and reflex. Take this opportunity to call them up.
Explain that you respect their request to be unsubscribed (and have actioned it), but also use the opportunity to explain that you have introduced the new system for the purpose of keeping them informed of happenings in the property market.
You believe that they will benefit from reports such as the 'micro-suburb' report – detailing all sales immediately around their property.
If your attempts at re-engaging fail, then clearly they were just 'noise' in your database.
Leave them in your CRM and get about replacing them with fresh contacts that will embrace your new, modern and efficient way of keeping your contacts up to date and engaged with the market!
With multiple posts written weekly, there is something for everyone.
*By submitting your email, you consent to receive marketing materials from ActivePipe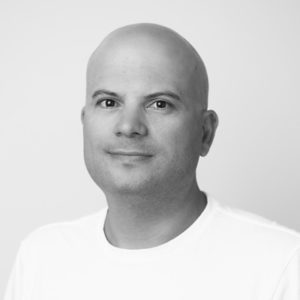 Ashley Farrugia
Ash began his career as a motor mechanic and converted an LP gas fitting business into a national franchise. He is now co-founder and CEO of ActivePipe – a marketing automation and data discovery platform for real estate. He attributes his success to taking risks, making decisions quickly and having faith in the people he employs. When he isn't busy building a global company, Ash enjoys fishing, camping and flying aeroplanes.