Imagine if your favourite brands were people.

What would they look like and what would they have to say?
Would they drink beers at the local pub or spend Friday nights swilling fancy Burgundy at a fine-dining restaurant?
Companies can be so caught up developing features for their product that they often forget to tell the story of who they are. But humanity was built around storytelling and it's in our nature to look beyond facts and figures and find an emotional hook.
Some companies get it right and that's reflected in their tribe of loyal supporters and healthy market share. Others do not and whilst they may find some business success, they'll never be remembered as inspiring or an innovative powerhouse in their industry.
If you are happy to plod along making mediocre sales and average commissions that's fine, but if you are looking to take your business to the next level and be an agent others look up to, you're going to have to find your "why".
Why are you in real estate?
Is it simply to make money or do you have a passion for helping people move into their dream home? Are you a competitive person who loves the thrill of the chase or did you just fall into real estate by chance?
No matter how you got to where you are right now, you can and should make it into a compelling story. One that resonates and comes from the heart. That might sound like an overused cliche but in real estate, trust is everything and the only way to build trust is through authenticity.
How to build an authentic story
Every story has a beginning, a middle and an end. Start your narrative by thinking about where you came from as this will shape the rest of your brand's personality. If you used to play club footy and fancy yourself a bit of an athlete, it's probably your competitive spirit that defines you and your business style.
If you're a mum with a handful of kids, chances are you know a lot about backyards, storage space and local schools. This is a great asset for young families and you'll be much better suited to helping them than the ambitious footy player we spoke about earlier.
Combine your back-story and your unique selling proposition to define your why.
What happens after you discover your why?
Let's look at our athlete as an example. We already know that he has a competitive personality and likes to hustle.
This means his 'why' is the desire to get the best possible price for his vendors.
He should communicate this by marketing himself as a bulldog who doesn't let go until he gets what he wants – the perfect price.
Consistency is key so this message should permeate through every piece of marketing he produces and every touch point he has with his clients.
Conclusion:
Get your brand story out however you can.
These days good agents are thought leaders as well as salesman, so create a blog or start a Facebook page.
It's a completely free tool to get your brand story out there and show your contacts that you are a real person with a real story to tell.
Remember that you are your brand and great brands inspire hope. They sell ideas, not services so whether you're a one man show or a team of 10, get everyone next to a white board and start brainstorming a concise and creative brand story that forms your why.
You won't look back.
With multiple posts written weekly, there is something for everyone.
*By submitting your email, you consent to receive marketing materials from ActivePipe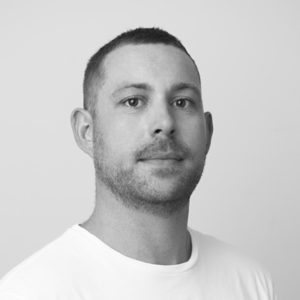 Nick Jeffrey
Nick is an accomplished Advertising and Marketing leader, with close to 10 years experience managing integrated campaigns for some of Australia and New Zealand's largest companies. A numbers guy, Nick believes data-insight is the key to implementing marketing strategies that service customers, build relationships and drive sales.