People are going to jump online and do their research before they put their most valuable asset in the hands of an amateur.
When someone requests an appraisal, they have already sprawled the internet to gauge an agent's selling power and local expertise. With hundreds of talented salesmen in the area, it's not just the tidy headshot and carefully scripted bio they've looked at, it's reviews, selling records and Facebook pages too.
With a market like that, agents have to do something different to get ahead.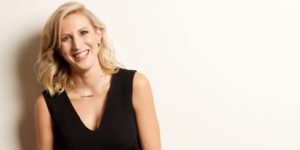 I spoke to Renece Brewster, the CEO and Co-founder of video production company, Visual Domain about how agents can use multimedia to cut through the noise, engage audiences, sell homes and win listings.
When Renece started Visual Domain with her business partner almost ten years ago, she wanted to make what was then considered hard and expensive, simple and accessible.
"We had a goal of trying to get 5 videos out a week. It doesn't seem like much now, but at the time, you may as well have said 500. It was a ridiculous number when the technology was so new".
"We now have close to 100 staff across Australia, producing, on average, 200 to 300 videos a week. We are exploring live streaming, VR, interactive and personalised videos and are always pushing the boundaries of technology in the niche that we love."
Why use video?
As a medium, video is both visual and audio, making it incredibly engaging and memorable. It is also one of the most emotional types of communication. This is important in real estate because you want to build trust and help people get to know who you are and what you're about.
"The agents that do it well comment that everyone knows them from their videos. Results from social media may not be direct, but that awareness element is always there and the community feedback is great for your brand."
Renece says you don't need fancy equipment to make compelling content, what's really important is making sure it's appropriate for the distribution channel you choose.  
"One of the biggest changes I've seen in the last 12 months is the movement towards tailored video content for each channel. Instagram is very emotive and visual whereas Facebook is all about a clear call-to-action. These nuances make a huge difference to how a video is produced. You might need to cut your video four ways instead of one to make sure you are effectively engaging your audience."
Here are some compelling video ideas to get you started:
Agent Profile Videos:
Get someone to film you speaking about who you are, your background and area of expertise. Getting in front of the camera helps potential sellers see your passion and get to know you as a person, rather than just another walking suit.
Client Stories:
Rather than having a testimonial, capture a moment and tell a home ownership story. Talk about the results, what obstacles you overcame and how you made them feel. Buying a home is an emotional transaction so imbue it with touching moments of impact.
Listing Presentations:
Photos can be deceiving. Videos are a much more lifelike representation of what a home looks like and can help you showcase it's most unique features such as an epic master bedroom or a perfect lawn. You can even live-stream these in short, authentic snippets to engage your audience in real time.
Neighbourhood videos:
People buying in a new suburb need to know about the local community they are going to embrace. Showing local schools, parks and businesses will highlight your understanding of the local charm and flavour of the area.

Informational videos:
Whether you want to comment on the First Home Owner Grant, the promotion your office is running or the auction results from last week, videos are a great tool for sharing your expertise and positioning yourself as a thought leader. It helps you get the message across quickly and is easy for your contacts to consume.


Key takeaways from Renece?
Don't think about it too much – just go for it.
The trick is to stay honest and to keep it under 30 seconds. If you be yourself, people are going to forgive your video for being a little rough around the edges and it's going to help you look a lot more authentic and real.
The more practice you get, the more natural it will become and you'll be winning local hearts in no time.
There's help out there:
Visual Domain is here to help you create compelling video content and social media experts Tiger Pistol will help you distribute it to build your brand.
With multiple posts written weekly, there is something for everyone.
*By submitting your email, you consent to receive marketing materials from ActivePipe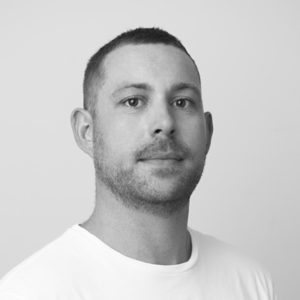 Nick Jeffrey
Nick is an accomplished Advertising and Marketing leader, with close to 10 years experience managing integrated campaigns for some of Australia and New Zealand's largest companies. A numbers guy, Nick believes data-insight is the key to implementing marketing strategies that service customers, build relationships and drive sales.