Everytime I do a dashboard review on ActivePipe, I immediately go looking for the upsizer and downsizer profile updates.

The reason for this is simple. In most Australian metropolitan markets, if someone indicates they are upsizing or downsizing, it means there's a house they are trying to move on from that I have an opportunity to sell.

Statistics show that as many as 45% of buyers are also sellers but in my opinion the true statistic is a lot higher. So how can you use this information to enhance your chances of landing a seller?

Think of it this way.

A large proportion of your sellers are going to appear like buyers when you first come across them. Most portal enquiries for example, are sellers that are researching the market and potential agents before they dip their toe in the water and decide to bring their property to market.

Therefore, it's super important to be diligent and intelligent in identifying these prospective upsizers and downsizers early in their research so that you can be the first one to reach out and connect with well structured and meaningful communications.

This is where ActivePipe really shines. The software uncovers a contact's intentions and lays it out in a neat little display so that all you have to do is login and check it out. Next, it takes over to create a specially curated nurture campaign that works autonomously for you in the background.

So, whilst you are doing what you do best by getting on the phone and creating human connections that lead to lasting relationships, ActivePipe is working hard to build your brand, reach and reputation.

Not only will you be identifying new upsizers and downsizers at a glance but you'll be nurturing those contacts into sellers who want to work with you, for life.
Want to connect with the upsizers and downsizers in your database? Get in touch with Ben here.
Like what you see? Join the thousands of real estate professionals following us on Facebook and LinkedIn
With multiple posts written weekly, there is something for everyone.
*By submitting your email, you consent to receive marketing materials from ActivePipe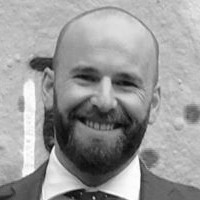 Benjamin Ling
A highly-regarded specialist in real estate technology, business development and email automation, Benjamin's talent for helping CEOs and business leaders in the real estate space achieve and exceed their targets has seen him appointed to Head of Growth at ActivePipe. An accomplished keynote speaker and enterprise consultant, Ben is a fierce advocate of education and leveraging it to help his clients reach their full potential.