Do you remember what prospecting was like five years ago? It was a game of roulette; of making phone calls and hoping the person on the other end was about to list. At an average of $15,000 in commissions per listing, real estate agents would rise and fall based on luck.
Sure, relationships were important but success was usually a matter of dialling the right number at the right time and being charming enough to convince a contact to let you sell their property. It wasn't a bad thing, it's just how things were; agents were doing what they could with what they had.
Times have changed and agent's are far better equipped to buy and sell properties to interested contacts.
Industry specific technology means agents have the opportunity to identify potential vendors before they reveal themselves to the market.
Profile updates are a client's response to a survey delivered on an agent's behalf via EDM.
It asks them what sort of property they're looking for, how many bedrooms they'd like and what their price range is. It also asks how they classify themselves. Are they a first homebuyer, an upsizer, a downsizer or an investor?
An obvious benefit of this is the conversation it triggers. With it, an agent can call a contact, thank them for filling out the survey and suggest properties that meet the intentions they divulge.
For those that are upsizing or downsizing, the speech can be extended.
Why? Because unless that person intends to invest or is financially prepared to manage multiple mortgages, they have a property to sell.
"Hi John, it's Alison calling from Ali Vella Real Estate, I just wanted to thank you for responding to our personal interests survey. You've said you are upsizing to a four bedroom home, I'm confident I can help you with that. If you don't mind me asking, do you need to sell your existing property to complete the purchase? If yes – I have hundreds of buyers registered to receive properties that are available in your area."
If a person identifies himself as a first home buyer, an agent has the opportunity to refer their mortgage broker and if he flags himself as an investor, the agent can promote their property management services to maintain rental properties.
Reporting provides true insight into a contact's activity.
In the data driven world we live it's a service the modern agent can't afford to live without.
KEY TAKEAWAYS:
ActivePipe's dashboard makes agents more focussed and productive by providing a list of people in real-estate mode that will be happy to receive their call.
Profile updates are valuable as they allow agents to tailor their customer's experience and promote internal services they may offer.
Reporting is integral to the modern agent's business model.
With multiple posts written weekly, there is something for everyone.
*By submitting your email, you consent to receive marketing materials from ActivePipe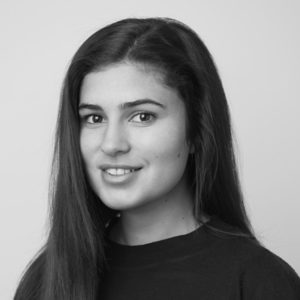 Alison Vella
Ali is an experienced copywriter with a passion for creative writing. She says writing great copy is about writing like you speak and can be found rambling at her desk like an absolute lunatic. Out of the office, Ali runs her own career and lifestyle blog and freelance writes for a number of online publications.