Let's talk about what makes the best staged homes.
Many interior designers have over complicated the staged home by using big brand furniture, exclusive paintings and excessive throw rugs.
A staged home doesn't always need to look high end. A seller shouldn't be pimping their house with over-the-top decor from luxury retailers. A staged home should be neutral so it appeals to the masses. A house that isn't staged for the right market risks distracting potential buyers or shaking their confidence in an otherwise perfect property.
Think about walking into a display home. The benches are spartan, the colours are warm and the furniture is minimalist. There are no deer heads hanging on the wall, dirty clothes collecting in the laundry or embarassing baby photos posted on the fridge. Art is mainstream, toiletries are invisible and wardrobes contain nothing but a few felt hangers.
This minimalism is refreshing; it makes shoppers feel like they are buying something contemporary rather than bedraggled. Something new rather than used.
The bareness is important as it prompts buyers to imagine their lives unfold there rather than the life already established. A good staged home makes prospective buyers imagine the studio room where they will put their desk, the garden where they can plant the flowers they like and the garage where they'll park their car. In doing so, they become emotionally attached to your home, making them more determined to purchase it.
Apart from giving the impression of space, this simplicity implies good housekeeping; it alludes to a home that has been well maintained over the years. The person looking to buy your home will commit to a lifetime of mortgage repayments.
The last thing they want to see is carpets that need steaming, cracks that need plastering and a bathroom that needs renovating. They start adding up the imagined costs and subtracting that amount from their bid. Suddenly an ideal home becomes shambolic. The perceived value plummets and budgets become tight.
To prevent this, a vendor is going to have to spruce the place up a bit. As they say, it's the small things that count, so match your bathroom towels, make sure your pantry is sparse and give those old walls a fresh coat of paint. A few thousand dollars spent now could lead to more interest in your property, increased competition on auction day and an extra $20,000 in your pocket when the gavel hits the rostrum.
When it comes to selling property, a staged home is a sold home.
With multiple posts written weekly, there is something for everyone.
*By submitting your email, you consent to receive marketing materials from ActivePipe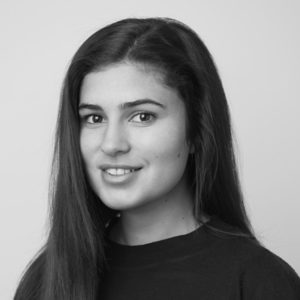 Alison Vella
Ali is an experienced copywriter with a passion for creative writing. She says writing great copy is about writing like you speak and can be found rambling at her desk like an absolute lunatic. Out of the office, Ali runs her own career and lifestyle blog and freelance writes for a number of online publications.