When economist Richard Holden went to China recently, he saw homeless beggars who wouldn't take cash, they only accepted digital money. This is just one of the crazy stories about finance and the future of money from the recent Real Big Things event in Melbourne.
If you're an Aussie agent you better be well rested, because Spring has officially arrived, and things are about to get hectic. Spring's as much about OFIs and auctions as it is about blooming flowers and shedding winter weight.
At this time of year, the number properties coming to market can triple, meaning there are way more opportunities to drive extra listings. Spring is a commission piñata waiting to be smashed open.
As good as Spring can be for agents, this kind of seasonal variance can make managing the year's profits difficult. This means that agents need to be more aware of their finances so that they can plan for the mid-term and avoid financial stress down the track.
Thankfully, I was recently invited to Real Big Things, where experts in finance and economics talked about money and how people can take control of their finances.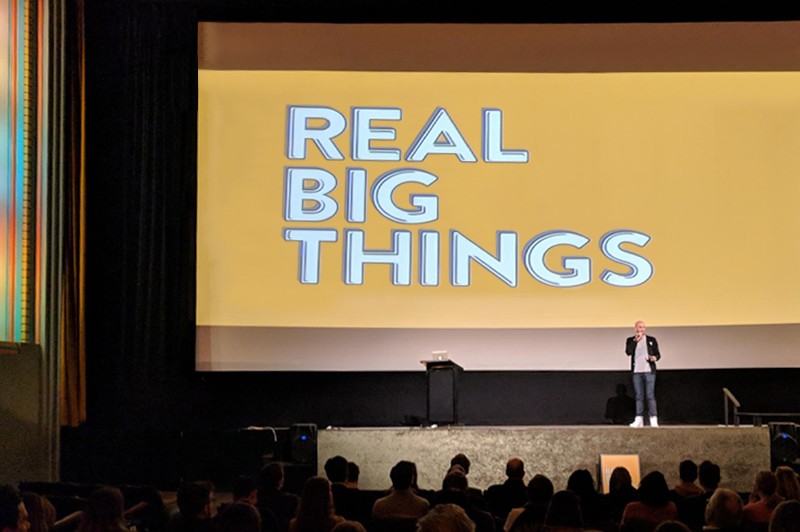 Discover Your Super Power
For many Australians, super is the largest asset that they will ever own. Aussies should always be thinking about our super, even if we're decades away from being able to spend it.
Too many of us lose track of super across a bunch of different accounts when we should consolidate our money and use it to invest. This is the best way to grow your super and ensure you have a long and happy retirement.
When it comes to investing super, speaker Adam Milgrom said that we should think carefully about which fund we choose to leave our super with. Shockingly, he showed us that some super funds invest your money to profit from stuff like slavery and corruption.
He says that investing in ethical super funds lets us create a better world and is great for business because ethical investment, surprisingly, offers higher returns than their profit-seeking counterparts!
Milgrom points out that in total, Australians control $2 trillion dollars of super in total, which is a lot of money that can be used to make a difference.
It truly is your very own super power!
Invest in Trade Secret
It was shocking to hear finance expert Grace Palos tell us that only 45 per cent of Australians are financially literate. This means that over half of us don't have the know-how to achieve financial freedom through things like investing.
Palos says that this isn't our fault and good designers need to improve financial platforms, which otherwise hold people back from investing and other activities that would help build a nest egg.
If you're one of those people who has always put off getting started with investments, she recommends learning about finances in social groups and setting realistic goals. People who learn with their peers are more likely to persevere and succeed in the long run.
Before you start investing you should set some goals and think about how long it will take you to achieve them.
Realistic is the key word.
You are more likely to do well when you aim for financial freedom than start with the idea of becoming a millionaire.
One step at a time (millions will come later).
Your Saving Grace
Some of us suck at saving. For people who survive off commission this can be especially challenging. But if you get it right you'll always have a backup nestegg to sustain you through the quieter months.
When George Lucas (no, not that George Lucas) spoke at Real Big Things he said that it's important for people to develop an emotional connection to their savings.
He says that a sense of pride in your own savings is the only thing that can help us stick to our financial goals and override the temptation to splurge on things like new clothes or fancy dinners.
Unfortunately, this kind of emotional attachment isn't something we're taught and is important when thinking about money. However, it's easy to change this. Train yourself by making small goals that make you happy and proud when you reach them.
By doing this, according to Lucas, an agent makes a choice that will make you happier and less stressed in the long-term.
Tis the Season
Spring is like Christmas time for agents. It is your busiest time of the year and by the time it finishes you will be exhausted. After any good Spring you will have a neat stack of nice, fat, commission cheques waiting for you at the end of it all.
When you take control of your finances and prepare for quieter seasons you make sure that you can enjoy the spoils of Spring all year round.
With multiple posts written weekly, there is something for everyone.
*By submitting your email, you consent to receive marketing materials from ActivePipe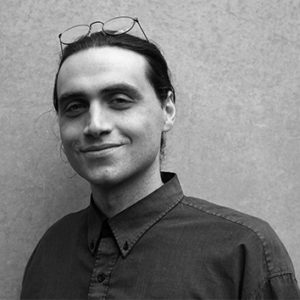 Sebastian Rumore
From humble beginnings as an illiterate baby, Sebastian Rumore has developed over 25 years to become ActivePipe's product marketing coordinator. Passion for language meets an interest in tech: Sebastian makes it his mission to produce writing that is clear and concise. He values open access to information and is a proud member of Wikipedia and Mozilla. Enthusiasm for grammar is both his greatest weakness and his optimal strength.