We know you have been working hard on building your contacts, so why on earth would we say having people unsubscribe can be a good thing? First off, let us say, it's going to happen. Everyone gets people that unsubscribe from their email communications, so you need to make sure you are not taking it personally. A contact that doesn't want to hear from you is hardly your ideal buyer or seller!
With thousand's of agents now using ActivePipe, a common occurrence when ActivePipe starts communicating with an agent's database, is that they get some unsubscribers – people who DON'T want to receive emails from an agent.
This is healthy! It doesn't mean you've lost a contact – they still sit in your CRM database.
It simply means they don't want to receive emails from you and it's a reasonably strong indication that they've no current intentions in the property market.
In the first few weeks of ActivePipe communications you may see a higher level of unsubscribers. This is OK!
Even on an ongoing basis, you will still get the occasional unsubscriber. Again, don't panic.  As mentioned above, it is simply that their circumstances or interests have changed.
As you know, MOST people have an interest in the property market, even if they are not currently looking to transact. For the vast majority of your contacts, you are sending them information that they ARE very interested in.
Whenever you see an unsubscriber, don't stress, have a look at your ActivePipe Dashboard and see how many of your contacts are loving your communications!  Having visibility to potential sellers, high value contacts and much more will far outweigh the downside of a few unsubscribes!
An unsubscriber is just a closed door……something Agents all experience at some time!
Remember, when it comes to data, it's not about who has the biggest list, it's about who has the highest level of engagement.
With multiple posts written weekly, there is something for everyone.
*By submitting your email, you consent to receive marketing materials from ActivePipe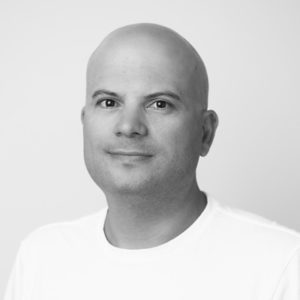 Ashley Farrugia
Ash began his career as a motor mechanic and converted an LP gas fitting business into a national franchise. He is now co-founder and CEO of ActivePipe – a marketing automation and data discovery platform for real estate. He attributes his success to taking risks, making decisions quickly and having faith in the people he employs. When he isn't busy building a global company, Ash enjoys fishing, camping and flying aeroplanes.