Real estate agents are at the whim of a constantly fluctuating market. Seasons change, interest rates rise and fall and house prices respond to wider economic conditions. This means that as an agent, you need to take the good times with the bad and embrace the success a tough market can bring to those who are not afraid of a challenge.
Australia is a great example of a country where house prices have been steadily rising for the past ten years and have suddenly flatlined. Economists are predicting the same trend worldwide, which puts increasing pressure on agents who will now have to revert to survival mode to get by. They are no longer in the position to ask for higher prices and vendors may have to settle for less than they hoped for. At first, this can mean lower commissions, and harsh agent ratings which is a difficult situation for an industry which relies on referrals to build pipelines.
The good news is that a tough market poses opportunities for those who know how to find them and with a little perseverance you can thrive. This is because soft markets whittle out the weak. Agents who've only ridden the wave of a strong market are not used to having to fight it out and have not developed the skills to hustle when times are tight. In these situations, those with grit and determination will succeed.
Here are four things you can do while you're waiting out the storm.
Re-evaluate Your Marketing Budget
A tough market means you have to justify every dollar you spend. To do this you must evaluate the results of your current advertising campaigns and work out where your best leads are coming from. This will help you decide on how to get the best bang for buck so you aren't withdrawing funds from your most prosperous channels. Whether it's an ad in the local newspaper or the properties featured in your EDMs, each strategy is an investment that should result in hot leads.
Work on Your Service
It can be hard to find the time to check-in with your clients when the phone won't stop ringing. See the downtime as an opportunity to be proactive and work on improving your service offering. This might mean creating a listing presentation dec for your new clients or preparing a guide for budding investors with the key terms they need to know. While this may not seem immediately fruitful, these documents are great to have in your arsenal and will help you attract business in the long term.
Most importantly, YOU need to get on the phone.
Aim to double the number of outbound calls you would normally make in the busy season. Remind your community that you are active in the market and the best agent for the job.
Spend More Time with Sellers – They Need Extra Love & Attention
The people who need you most during a tough market are your sellers. They're just as impacted by the conditions as you and need reassurance that selling is the right decision. You've got more time on your hands, so really work on building that relationship and creating a customer for life. Go the extra mile to help them and that investment will pay off in the future. They will understand that you are doing everything in your power to help them, meaning they'll be more likely to settle on a price that isn't up to their original expectations. Remember trust is key and having an open dialogue backed by facts and statistics will get you far.
Nurture the Leads You Have
Now that your sellers are firmly front-of-mind and you're pumping out the phone calls each day, it's time to work on your email communications. Make sure you are using ActivePipe to send out beautiful weekly listings to your contacts. It not only keeps them up-to-date with the local market but it will cement your position as a local expert with plenty of business coming through the door.
Work on You
If all else fails and you're feeling a little disheartened, use this time to hone your skills through online training courses and personal development initiatives. Why not prepare yourself for upcoming real estate trends by cultivating your skill-set in a specialised niche such as eco homes, luxury living or off-the-plan developments. Having a specialty will ensure your value to your employer and you can potentially charge higher fees for your expertise in the future.
Remember
While many of your competitors take their foot off the peddle and accept defeat, this is the time for you to step on the accelerator and focus on your lane to get ahead of the pack. This is the perfect time to develop your long-game. Do this and you'll be full throttle when the market picks up.
With multiple posts written weekly, there is something for everyone.
*By submitting your email, you consent to receive marketing materials from ActivePipe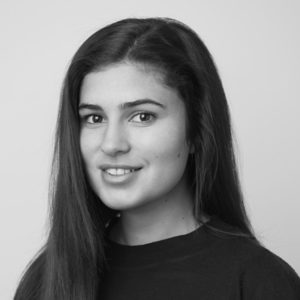 Alison Vella
Ali is an experienced copywriter with a passion for creative writing. She says writing great copy is about writing like you speak and can be found rambling at her desk like an absolute lunatic. Out of the office, Ali runs her own career and lifestyle blog and freelance writes for a number of online publications.